The most important things to know about the Dubai spice Souk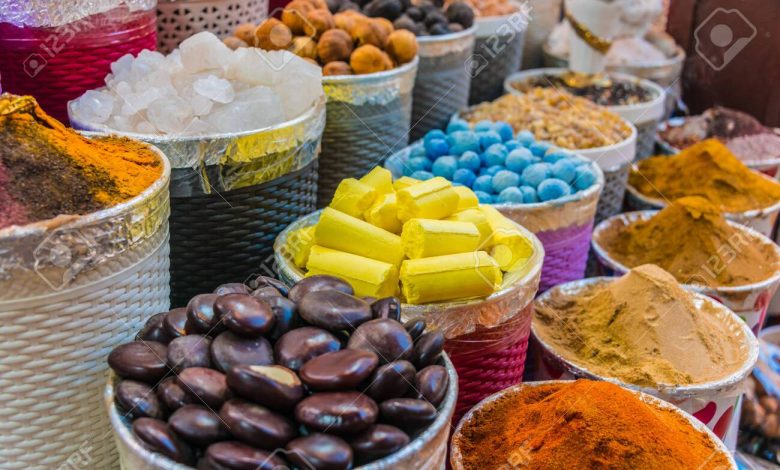 As we have always promised Dubai as a tourist and commercial city that embraces many and  many famous Souks, both ancient and modern, the true essence of shopping in Dubai lies in the  bustling old souks like the Grand Souk Deira, popularly known as the Dubai Spice Souk. 
The famous Deira Grand Souk "Spice Souk" in Dubai, which dates back to more than a hundred  years, in which the smells of spices coming from all around the Souk, with the fragrant history  of this charming Emirate. 
It was called the Spice Souk because it specializes in selling and displaying all kinds of different  spices, as you can find in it the rarest and least widespread types of spices, as they are imported  from several different countries such as China, India, Pakistan, Iran, Syria and Sudan, which  makes you confused with this exciting variety. 
Dubai Spice Souk maintains its position as a unique tourist destination, therefore we advise you  to plan to visit it on your next vacation, to enjoy the finest and rarest types of spices of different  origin. What you should know about Dubai Spice Souk and what makes this souk, a must-visit  spot will be found here.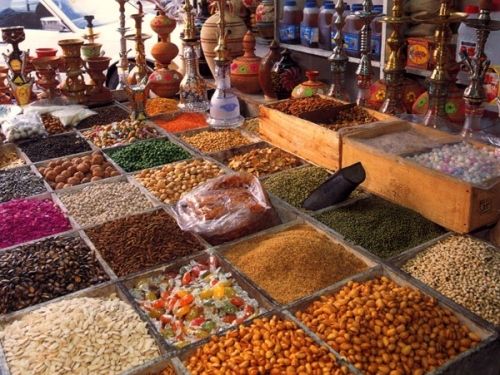 Dubai Spice Souk 
Spice Souk in Dubai gives its visitors a golden opportunity to enjoy the Emirati  atmosphere while wandering between the Souk's hallways and streets, as these streets  carry a distinct atmosphere that reflects the spirit influenced by Arab culture in general  and Emirati culture in particular, as it offers the finest types of spices at competitive and  low prices. 

Spice Souk has all kinds of rare spices that are difficult to find in any other Souk, such as  various blends of incense, mixes of jute, senna herb and all kinds of henna and kohl, in  addition to alum and amber, and there are also all kinds of animal fat such as ostrich and Rhino fat that some people buy to treat arthritis and joint pain.

Emirati citizens were racing to get some of these natural materials from Dubai Spice Souk  to make natural cosmetic mixtures for skin and hair, which attracted the attention of many  Europeans tourists, which encouraged them to come to Dubai, visit the spice market and  find out the secrets of some spices and mixtures, which led to an increase in commercial  and tourist popularity. 

Deira Spice Souk in Dubai includes a variety of natural perfumes of varying origins, some  brought from India, some from Iran, and others are manufactured in the Emirates. Do not  miss buying nuts from the spice market, as it contains a special corner for Iranian nuts. 

They are sold at reasonable prices, such as walnuts, cashews, almonds, pistachios and pine  nuts. 

When you visit Dubai spice Souk, you find that it extends in the form of parallel corridors,  the shops in which are small lined up side by side, and on the thresholds of those shops  sellers display bags of herbs, spices, and nuts, in addition to what the shops contain from  the inside of various goods, cosmetics, oils and other goods.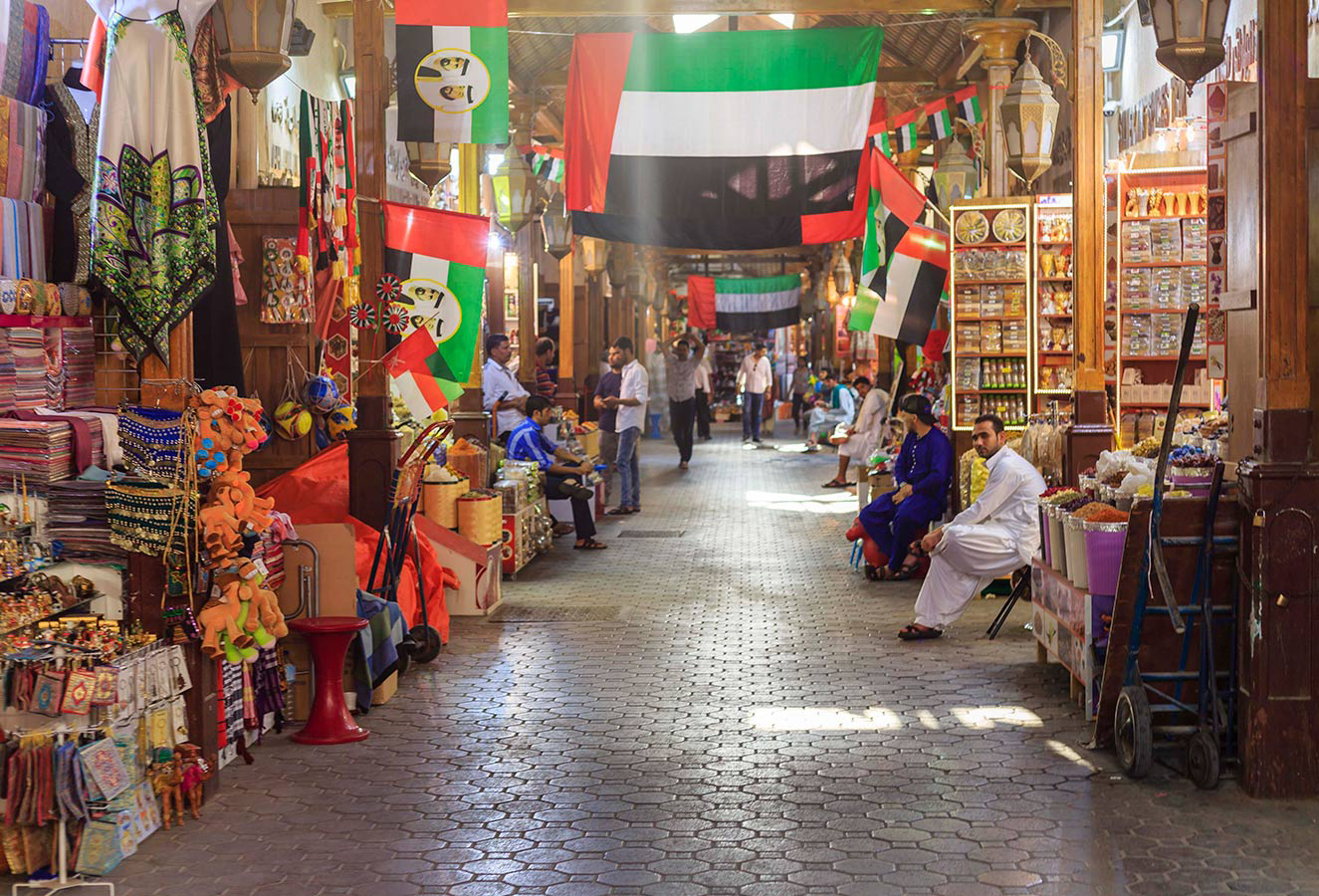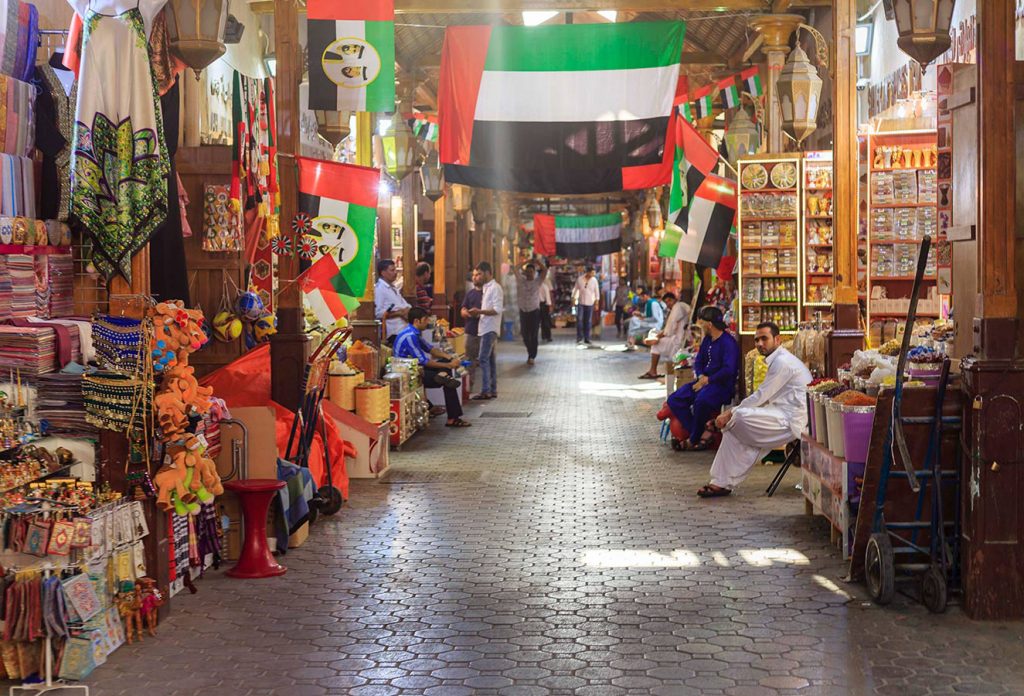 Dubai Spice Souk Location 
Dubai Spice Souk is located in Deira on the eastern side of Dubai Creek, close to the famous  Gold Souk. 
How to get to the Dubai Spice Souk? 
There are several ways to get to the Spice Souk in Dubai. 
By RTA Metro: Visitors can reach the Deira Spice Souk in Dubai by taking the Green  Line to the Al Ras Metro Station. 

By Abra: Another option is to take the Abra from Dubai Creek to the Deira Old Souk  Abra Station to reach the Spice Souk in Deira. 

By Bus: Visitors can take the C07, C09 or the C28 RTA buses to the Deira Old Souk RTA  Bus Station 

If you use your own car you can park at RTA parking which is right next to the souk. 
Dubai Spice Souk 
Tourists are keen to visit the Spice Souk in Dubai in the morning, as they can wander  through Souk's alleys and corridors and get to know what they want from different types  of spices. For this reason, Dubai Spice Souk is considered an iconic Souk as a cultural and  civilizational destination in addition to its economic importance. 

Dubai Spice Souk is distinguished by its unique design method, as it is designed according  to the heritage architectural system. All stores are one-storey covered with wooden beams  that were made from palm fronds, and since the Spice Souk is located on the bank of the  creek, it used to facilitate commercial movement in the past. The ships dock on the creek,  and workers carry the goods onto the Souk.

Spice Souk or in Arabic language "Souk Al Attarin" bears this name since the early  seventies, when the Emirate of Dubai decided to launch a campaign aimed at developing  historical sites and important cultural landmarks in Dubai, to keep them from neglect, so  the market has been developed and lit its alleys, which are numerous and overlapping. 
Spice Souk Dubai Timings 
You can visit Dubai Spice Market in Deira daily. Spice Souk Dubai opening hours are from  8:00 am to 10:00 pm, except Friday from 4:00 pm to 10:00 pm.