Best activities at Textile souk Dubai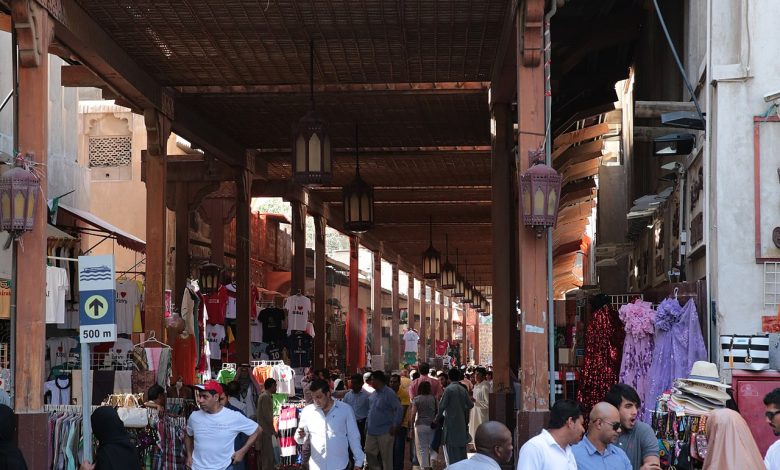 Where is the Textile souk Dubai located? Dubai, the city of Dubai was recently called the  shopping capital of the Middle East, and this is not out of thin air, rather it is a result of Dubai  having a constellation of large markets that are famous in the Arab and European world as well. Souks in Dubai are one of most popular tourist attractions that tourists are keen on to visit and  acquire some of its luxury products. Among those popular Souks in Dubai: Naif Souk, Dubai  Textile Souk and Perfume souk. 
Dubai Textile Souk is on the list of the most important and famous authentic Souks in Dubai, it  is located in the Bur Dubai region, and it is considered the original source of textiles and fabrics,  as it includes a huge and rich collection of luxurious fabrics and high-end textiles, which suit all  tastes and keep pace with all categories in terms of their prices 
Do not miss a visit to the Textile Market in old Dubai to acquire a variety of the finest woven  fabrics. We offer you a comprehensive guide about the famous textile market in Dubai, so you  can wander around it and learn about the most important and finest types of fabrics and buy what  suits your taste.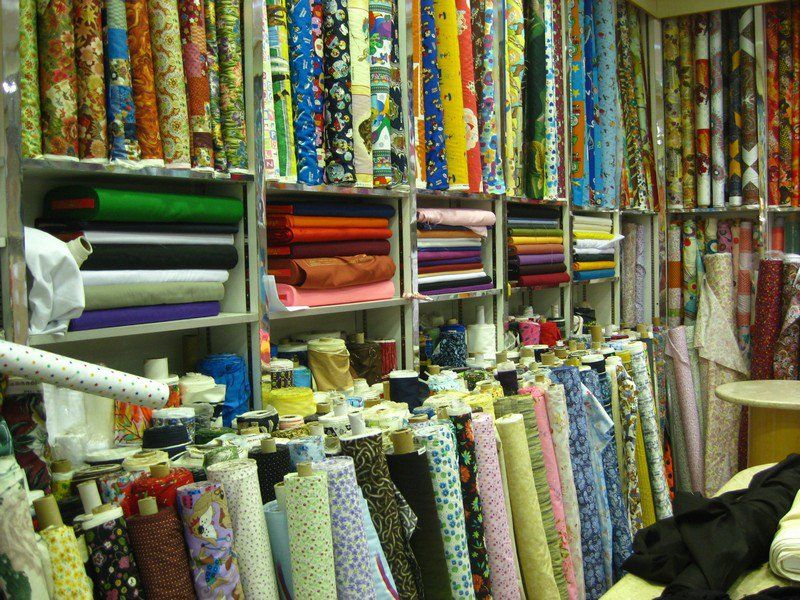 Textile Souk Dubai  
The textile market in Dubai is located in the old commercial centre of Bur Dubai in Ali Bin Abi Talib Street, on the opposite side of Deira district, across the famous Dubai  Creek, you can from afar glimpse the bright colors of fabrics, as well as textiles with  overlapping and colorful threads to form an elegant and luxurious fabric. 

Textile Souk Dubai offers an unlimited range of natural silk fabrics and luxurious cotton,  in addition to embroidered fabrics with patterns inspired by the Arab heritage with  gorgeous modern touches, as well as a multitude of colors and its shades, definitely you  will find the color you are looking for, whatever it is. 

Textile Souk does not only sell all kinds of fabrics, but rather offers all items related to  tailoring, knitting and sewing fabrics, such as shiny sequins and buttons of various shapes,  colors and sizes, as well as lace fabrics that are indispensable in knitting women's gowns,  in addition to the finest types yarns of all colors. 

You can visit Textile Souk Dubai by taking a water taxi in the Dubai Creek, which costs  about one AED, to enjoy the view of the historical neighborhoods on the banks of the  creek, and it's recommended to visit textile Souk in the evening to enjoy the wonderful  evenings inside the market halls, and the lively climate that prevails in Evening.

Choose your favorite fabrics and go to (the tailors) to make a dress for you, such as the  Abaya (traditional women's dress), or the kandora (traditional men's dress) or to make a  piece of clothing specially designed for you according to your taste and based on your choice. 
Women's textile Souk Dubai 
Many female citizens in the Emirate of Dubai prefer to visit the women's textile Souk in  Dubai to acquire the finest fabrics, which are sold at the best and cheapest prices,  especially if the woman is able to use the skills of bargaining, then she can get several  pieces of fabrics at excellent prices, instead of buying one piece of fabric for quite a bit of  money. 

Textile Souk provides a golden opportunity for Emirati women as well as tourists, as it  offers the largest selection of Western fabrics and clothes, accessories and silver crafts.  The Souk also displays all shapes and colors of Indian Sarees that are preferred by many  Arabian women. 

If you want to acquire a distinctive and elegant set of fabrics, you must wander between  the Dubai textile wholesale market, and carefully look at the various assortments offered  by each store, and you must carefully choose the colors according to what suits your  personality and taste, the diversity that the market enjoys guarantees you to buy various  high-end fabrics.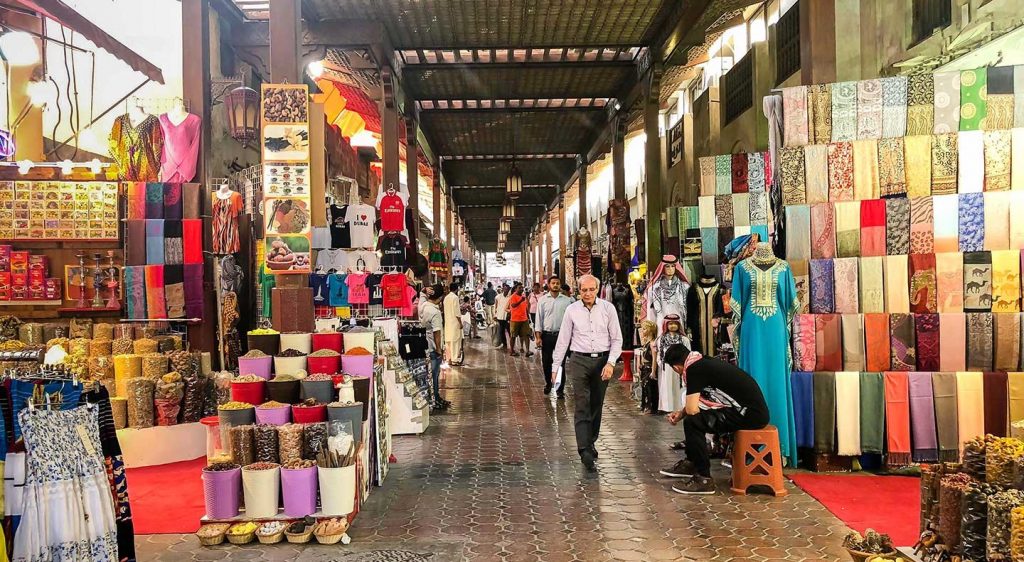 Dubai textile Souk timings  
Dubai Textile Souk opening hours On Saturday to Thursday from 10am to 2pm then from 4pm  to 9pm, on Fridays from 4pm to 10pm. 
How to get to the Dubai Textile Souk? 
Textile Souk is located in Bur Dubai side of the Deira Creek. Nearest metro station is Al  Ghubaiba Metro Station or Al Fahidi Metro Station (Green line). 
If you are coming from the Spice or Gold Souk, you can ride the Abra water taxis in the Creek  area to cross the water. The traditional boats costs only 1 AED to ride them and it's an amazing  way to see Dubai without spending much. 
Here is the Textile Souk Dubai Location