Meat Moot Dubai 2022 – menu – prices – location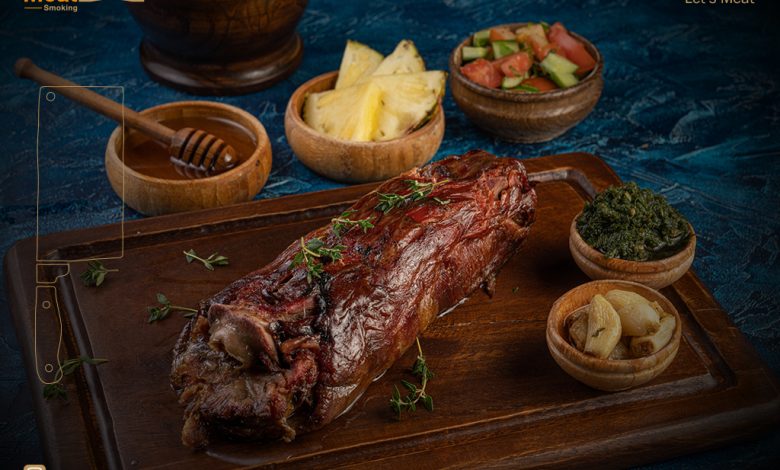 Meat Moot Dubai restaurant was recently opened in City Walk Dubai, in the presence of a  large number of artists and popular influencers on social media, in addition to a large number  of fans of the famous Turkish restaurant Meat Moot. 
The opening of the Meat Moot restaurant was attended by Lebanese singers Melhem  Zain, Waleed Tawfik & Yara, Syrian artist Ayman Reda & Khaled Al-Qish, Jordanian artist  Zain Karazon, Haya Karazon and Emirati artist Abdullah Balkhair, in the presence of the  restaurant owner AlSeka.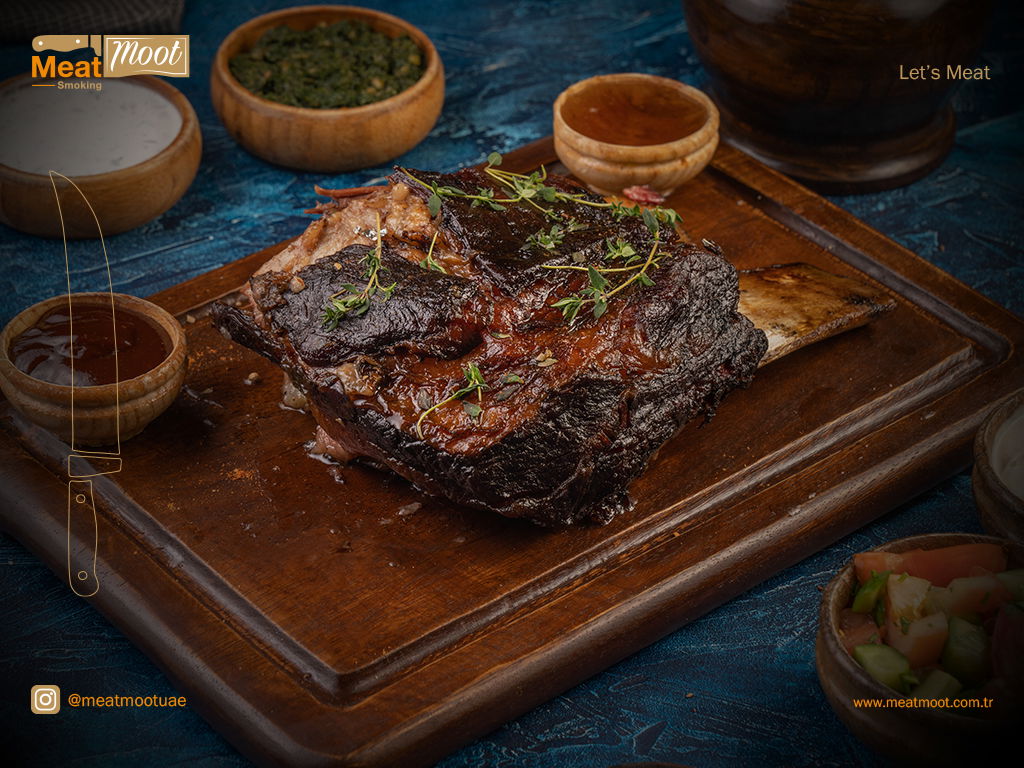 Meat Moot Dubai menu  
Meat Moot Dubai Restaurant has extensive experience in cooking various types of meat from  grilled and smoked meats, ribs and brisket, along with modern and innovative seasonings, rice  dishes, salads and special appetizers. 
Brisket 

Beef ribs, short ribs 

Tomahawk meat. 

Serve salads, appetizers and rice dishes for free, along with selected meat items 
Meat Moot Dubai prices vary according to the amount of meat that you want, where the price  is determined after placing the meat on the scale.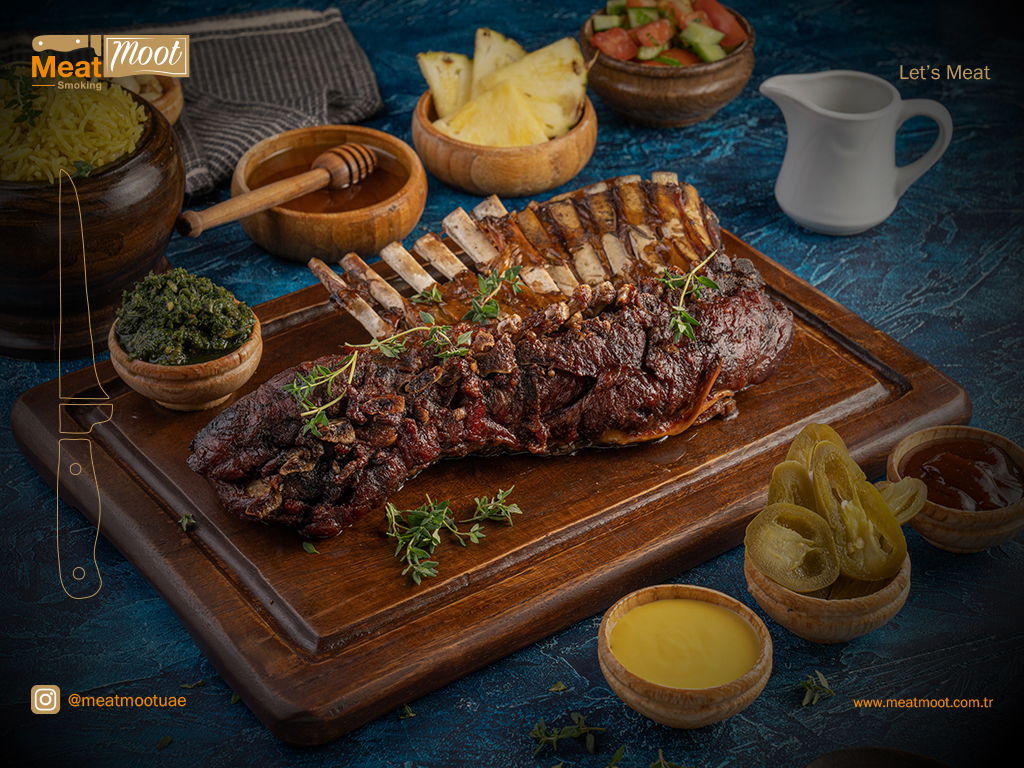 Read More: Burak restaurant Dubai menu – Prices – Location – opening hours
Meat Moot Location  
Meat Moot Dubai is located in City Walk Dubai, Al Safa Street, The Courtyard area. City  Walk is the beating heart of Dubai, near Burj Khalifa and Dubai Mall, it was designed by the  best designers in the world and includes many international fashion houses, the finest  restaurants, and luxury hotels.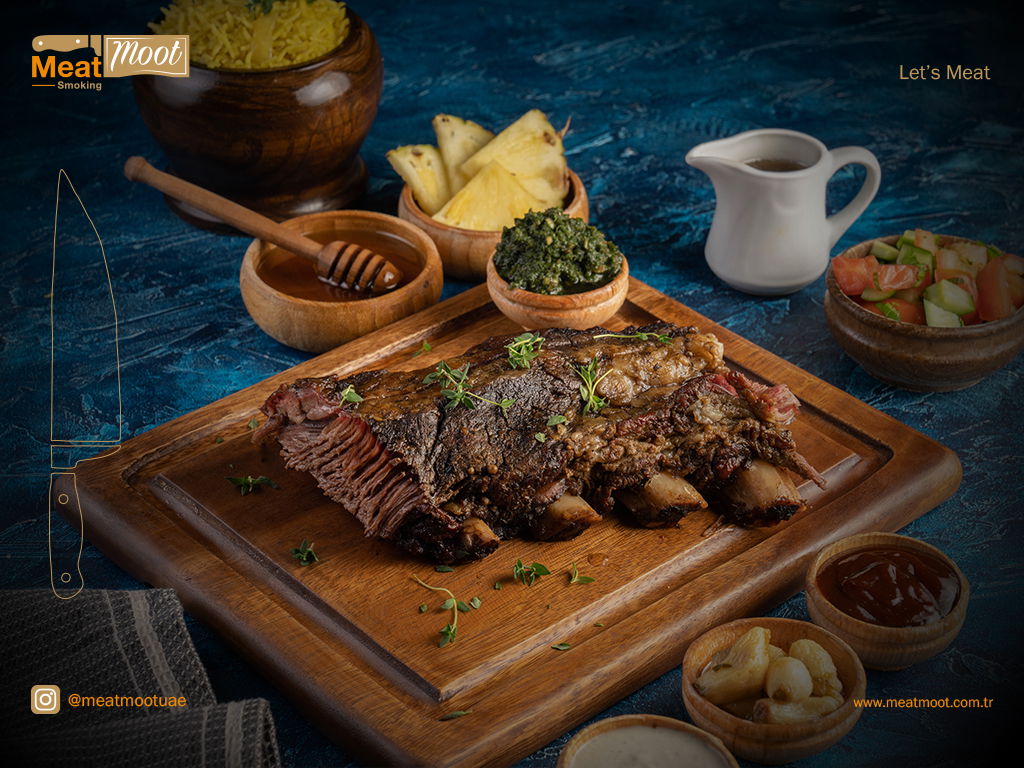 Meat Moot Restaurant Timings 
Meat Moot Dubai is open daily from 12:00 AM until 12:00 AM