The Ultimate Car Tour Guide for Dubai's Popular Attractions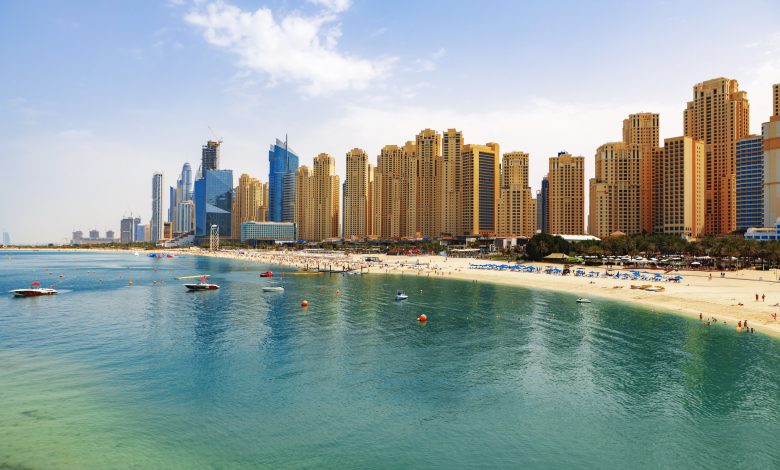 With Dubai being a city of high-rise buildings and shopping galore, it's hard to believe how UAE transformed itself from a desert into one of the most developed countries in the world. A title well-deserved!
With so many attractions to visit, it can get quite overwhelming. Our post serves as a car tour guide giving you 5 such popular attractions you shouldn't miss out on in Dubai!
Let's roll!
Top 5 Popular Attractions to Visit in Dubai 
Dragon Mart
            Location: International City 
Dragon Mart, sometimes referred to as Dragon mall, is one of International City's most popular attractions. It has more than 5000 stores and kiosks, making it the biggest Chinese market in Dubai and the UAE. 
You can shop to your heart's content for a range of goods at discount prices, including furniture, accessories, office supplies, technology, clothing, and more.
You can choose from a variety of eateries or cafes to eat in after those long hours of shopping. These can be found throughout the food court, the mall, and even the outdoor dining area. 
There are also several specialized play places for children here, as well as a variety of family-friendly activities. 
You can also check out surrounding areas in International City, which is close to 800 hectares, one of Dubai's biggest residential districts, and is home to some magnificent scenery and upscale shopping centers. A car rental in International city can help you facilitate your travels in and around the city. 

Al Seef
Location: Bur Dubai
If you want to view both Dubai's past and future at once, you should head to Al Seef in Bur Dubai (Al Hamriya). You can devour delectable Emirati food or other cuisines from throughout the world and also embrace the spectacular views of Dubai's renowned creek, traditional dhows, and old structures with modern amenities. 
You can also stay at one of Al Seef's hotels, which is conveniently close to the airport and other top tourist destinations. OneClickDrive offers options to rent a car in Bur Dubai for a hassle-free trip!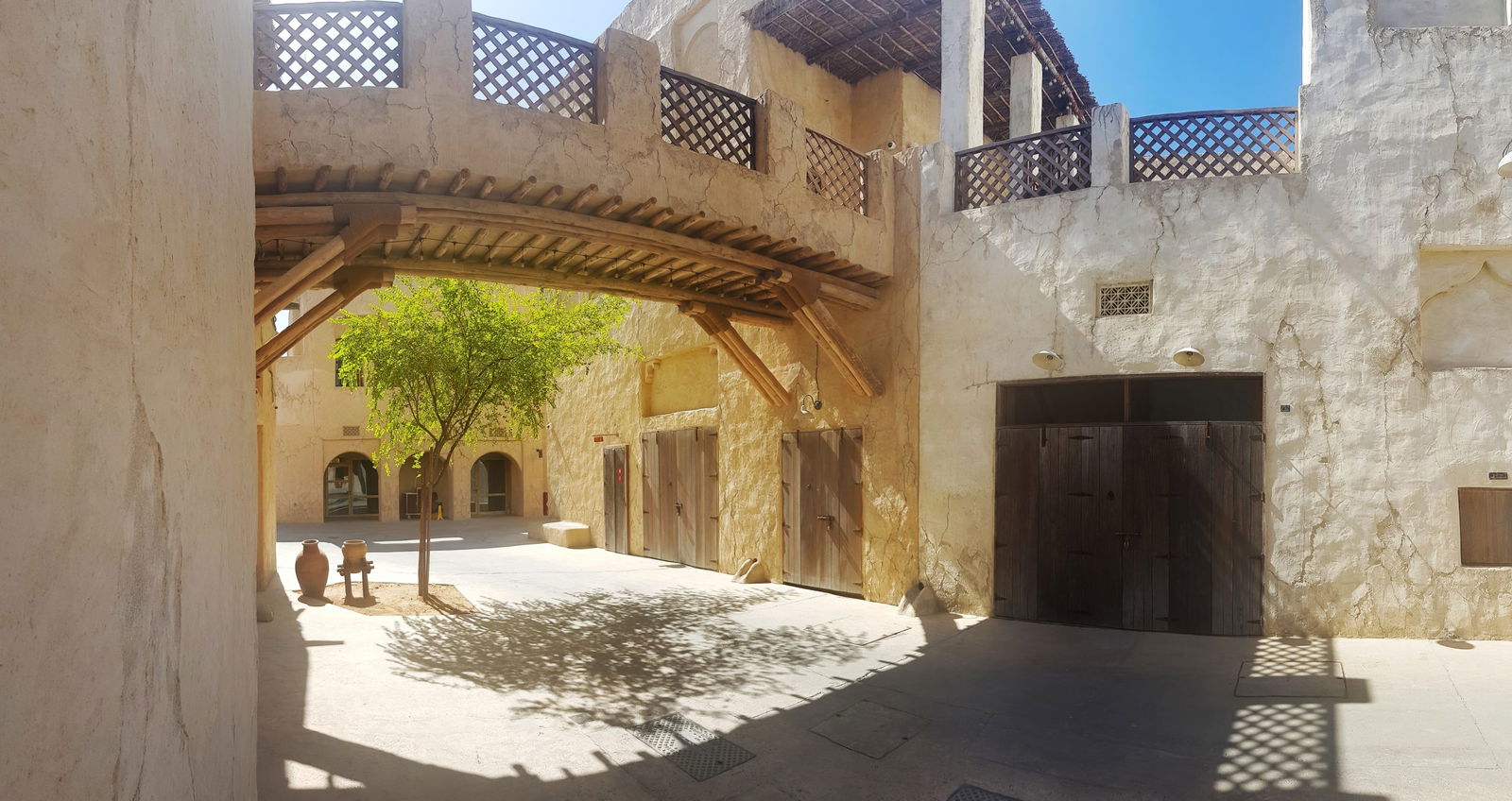 Global Village 
            Location: Sheikh Mohamed Bin Zayed Road and Emirates Road
A family-friendly attraction- Global Village showcases the best of culture with a vibrant festival and leads visitors through a collection of pavilions that each symbolize the diversity and richness of a different nation.
It provides distinctive foreign food as well as breathtaking entertainment opportunities including a variety of fun activities and educational excursions.

Jumeirah Beach Residence (JBR) Beach 
            Location: Dubai Marina 
Tourists' favorite beach is without a doubt JBR due to its huge and lengthy stretch of pristine white sand. This is one of the most well-liked areas to stay for travelers who wish to make hitting the beach a key part of their Dubai stay because some of Dubai's most well-liked beach resorts are spread out all along its length.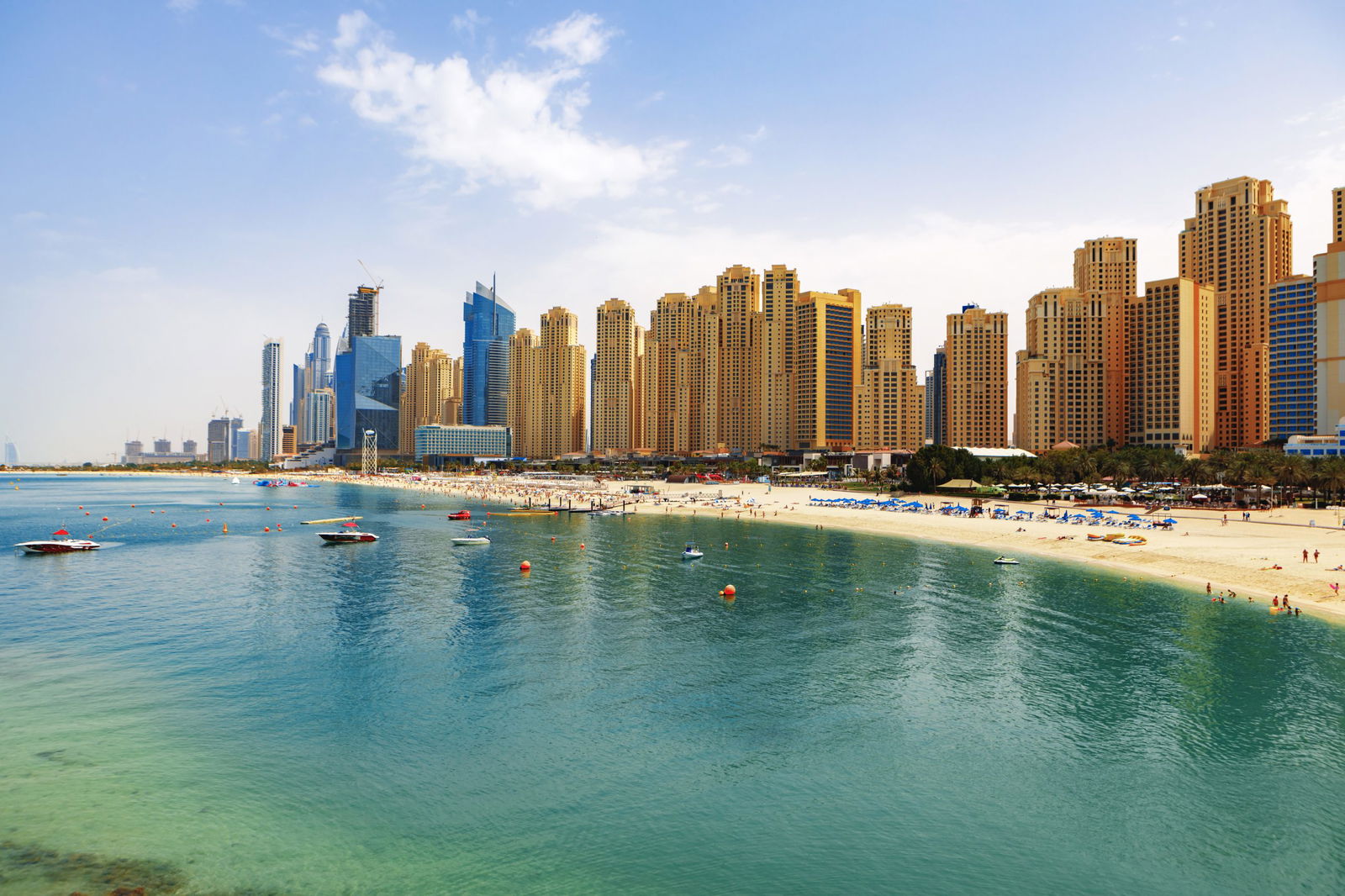 The beach's expansive public portions are well-equipped with sun loungers, eateries, lifeguards who watch over the areas set aside for swimming, and businesses that offer boat rides, jet skiing, kayak rentals, parasailing, and other water sports.
Dubai Mall
Location: Downtown Dubai 
The Dubai mall is the largest destination for shopping, entertainment, and leisure, covering an area of more than 1 million sqm, equivalent to 200 football pitches, and is located right next to the world's tallest building- Burj Khalifa. 
The Dubai mall also houses the Dubai aquarium and underwater zoo, an olympic-sized ice rink, the children's play, an educational concept-Kidzania, and a massive indoor theater, therefore being an ideal vacation spot for families.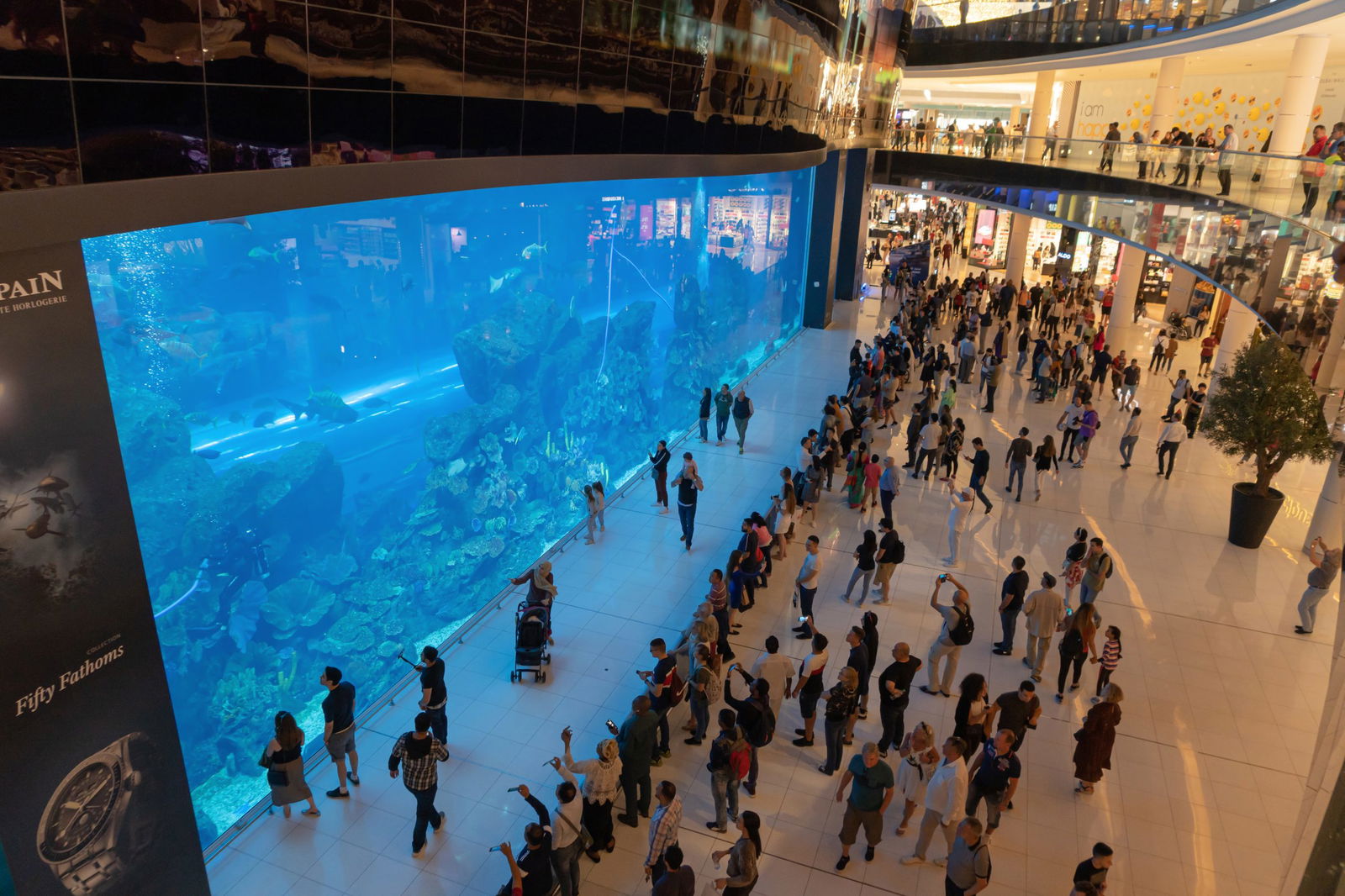 Don't forget to capture the Indoor Fountain in your photos as well which is one of the most photographed places in the mall. 
Why not rent a car to visit Dubai Mall, that will help you explore the surrounding areas at your own pace. 
How to Travel to These Popular Attractions?
The best way to travel to these popular destinations is by car. This is because not only would waiting for a cab or metro or figuring out another way if where you want to visit isn't well-connected to public transport, double down your time, but also cab fare can quickly add up and eat up that holiday budget. 
When you rent a car in Dubai, you don't have to worry about the ongoing costs associated with catching taxis. 
Driving in Dubai is an amazing experience and with a huge choice of the best cars and the chance to drive on some of the best roads in the world, so why not rent a car while on vacation?
OneClickDrive- a leading marketplace in the UAE, offers users every type of car imaginable- from spacious SUVs, luxury cars, cool sports cars, and more. If you're someone who doesn't like driving on vacation, they even offer a chauffeur service to drive you wherever you want in the city
Now Make it a Holiday to Remember!