7 things to know before hiring a Limo Service in Dubai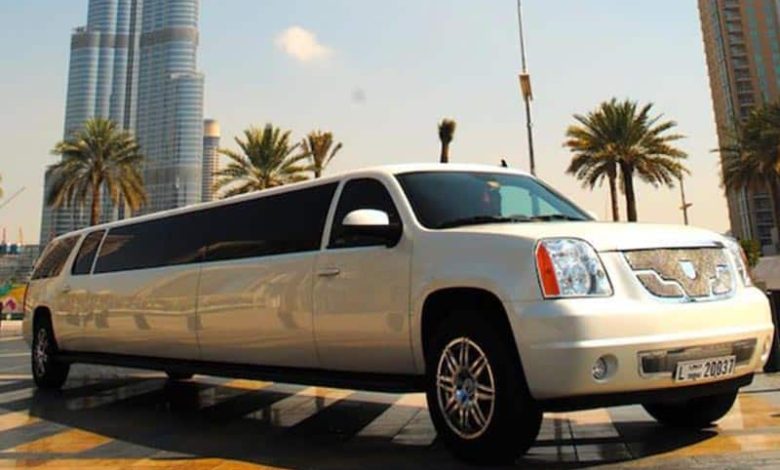 Undoubtedly, Dubai is crowded with Limo ride options and hiring one is a dream for many. Choosing one out of the plethora alternatives is an intimidating process; so here's to making it easy for you.
Known as the city of luxury, Dubai has an enduring vibe. Flooded with best-in-class restaurants, stunning beaches, cultural scenes, a horde of tourist spots, highest skyscrapers, giant shopping malls, perfect infrastructure; the city of dreams has it all and has emerged as one of the fastest growing cities in the world.
For those who savor over-the-top luxury; the city certainly qualifies high on their list. We are overwhelmed and proud about Dubai making it to the top 20 spot of the most luxurious cities in the world.
While we are inching towards opulence and leisure, renting a limo service in Dubai is a checklist you cannot shy away from. Sadly, a surging demand has also given birth to multiple fraudulent companies offering the same service. Don't blame yourself if you haven't been able to differentiate the two.
Here's a blueprint on what to consider before hiring a Limo service in Dubai.

7 things to know before hiring a Limo Service in Dubai
Before hiring a chauffeur-driven car service, here are a few things to look into.
Company background check
Renting a limousine means you are looking to experience comfort, luxury and safety; all at once. To avail this perfect combination, you must be sure of the company you pick. And therefore, it is important to indulge in a company background check.
Pick a limousine service company of your choice and get started with your research. One way of doing it is reading through customer reviews and getting to know of their experiences. Also, find a little more about the company by discovering their journey.
Another way of stepping into this domain is by word of mouth. Get in touch with your colleagues, family and friends to know of their past limousine experiences. It's a great idea to go by the experience of a satisfied customer.
Note that google reviews is an accurate medium for some scrutiny.
Fleet of vehicles
Having an extensive fleet of vehicles is a sign of a good company. An ideal limousine car rental service must have a wide range with options catering to small and large groups. Companies like CCLimo.ae and more that have been in the business for more than a decade are likely to have a large-scale fleet such as Mercedes Sprinter, Mercedes S Class, BMW 7 Series, Toyota Highlander, Tesla Model 3 and Mercedes Viano.
In short, there must be a car serving every requirement from sedans to SUVs. Note that a smaller company will always have fewer options. A company with more options to offer will possess more brand loyalty. Also, the next thing to look into is the condition of the car. There's no way you can experience luxury in a poor quality or an old car.

A competitive price
We understand your mindset of investing in creating memories and experience; while avoiding unnecessary splurging. With a long list of limousine ride options comes competitive pricing. So, compare a few possibilities to know what suits your budget.
An important factor to note is when a company mentions its pricing, is it all inclusive? You will be surprised to come across hidden charges like administrative cost, fuel charges or additional driver charges which may be revealed to you during or post booking. Be sure of all the pricing information you have before you step any further.
Payment & agreement
Regardless of the company you chose, your mode of payment will be a card payment. In the process of doing so, you may be asked a few personal questions only to verify if the card isn't in the wrong hands. Do not refrain from this procedure; it is only to guarantee a code of security. Also, some of the car rental companies require a deposit amount to proceed with the transaction. Be rest assured, if it's a reputable company your money is in safe hands.
Look into the agreement policy before you sign up for the service. Some companies do not allow last minute cancellations while some do. Also, some companies do come with a set of rules which must be adhered to.
License and Insurance
Here's an important factor which most people do not look into. An appropriate insurance policy must be mandatory on your checklist. Every reputable car rental company has a coverage sheet for their passengers, drive and the vehicle. A company without this cannot be trusted upon at all.
Safety measures
Verify if the company and driver is capable enough to take charge of any kind of mishap. You may do this by enquiring about some past experiences of the company and knowing in detail about the drivers capability. Two noteworthy aspects that will signify it would be how well-trained the driver and how professional he is. Ask them as many questions as you want, they should rightly serve all.

Customer service
The efficiency of customer service truly defines the company image. A company with a representative lacking time or knowledge should be opted out of your list immediately. Talk to a limo rental company staff and be sure of them being prompt at responding to you. A laid back attitude is a sign of inefficiency.
Choosing the best limo rental service in Dubai can be a daunting task; thanks to the myriad of available options. Go one step at a time and tick your requirements. Remember, a chauffeur-driven car service must be designed to provide you a pleasurable experience and not give you a hard time.