Top activities at Burjuman Mall Dubai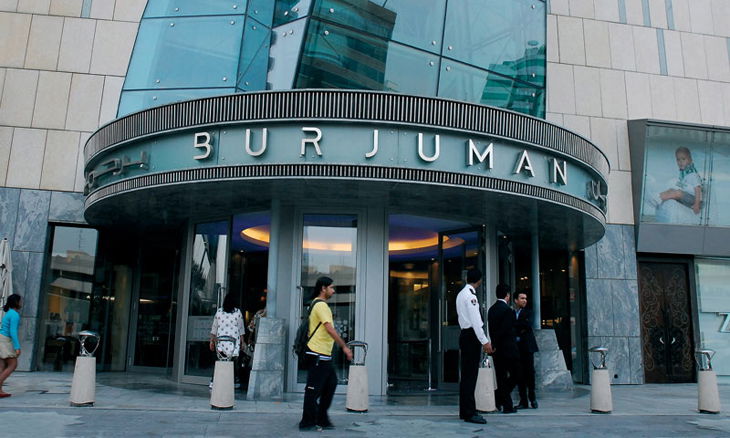 Burjuman Mall Dubai is one of the most popular malls in Dubai. As it is considered one of the  first integrated shopping centers that existed in the UAE in the early nineties and was opened in  1992, and it is owned by Al Ghurair Group. 
Burjuman Mall in Dubai consists of three floors and includes many retail stores belonging to  the most famous international brands. Follow the next article to find out about one of the best  places in Dubai for tourism, Burjuman Centre Dubai. 
Burjuman Mall Dubai location 
In the Emirate of Dubai in Bur Dubai district, at the junction between Khalid Bin Al Waleed  Street and Sheikh Khalifa Bin Zayed Street, you will find the location of Burjuman Mall Dubai 
Burjuman Mall services  
For family's pleasure by touring the mall, the administration was keen to provide Burjuman  Mall Dubai services to all visitors that meet their special needs such as:. 
∙ Providing free wheelchairs for the elderly, which helps them to move around the mall  more freely and comfortably 
∙ Providing infant care rooms that every mother needs to take care of her child, from  changing a diaper and also breastfeeding. 
∙ Providing free Wi-Fi throughout the mall. 
∙ Providing a separate prayer hall for women and another for men. 
Things to do in Burjuman Mall 
There are many recreational things to do in Burjuman Mall in Dubai. These activities in  Burjuman Centre Dubai are varied and suitable for all visitors, adults and children, as follows: 
Cinemas in Burjuman Mall Dubai 
Vox Cinema
There is no doubt that watching movies on a screen with advanced technologies adds to the  enjoyment of watching a lot, and this is what you find at Vox Burjuman Cinema, as it is one of  the reasons for the popularity of Burjuman Mall
Through 14 cinema screens of various technologies, you will watch your favorite movies in a  more enjoyable way in VOX Cinemas, which shows films in 2D and 3D. 
The cinema is on the third floor and includes: 
∙ Four Vox Gold Cinema halls. 
∙ One Vox Max Cinema hall. 
∙ Children Vox Kids halls that show the latest Disney movies and animations. 
How to book tickets in Burjuman Vox Cinema 
∙ Through the Vox application on smart phones. 
∙ Through the Vox Cinemas website. 
∙ Through the ticket booth inside the mall.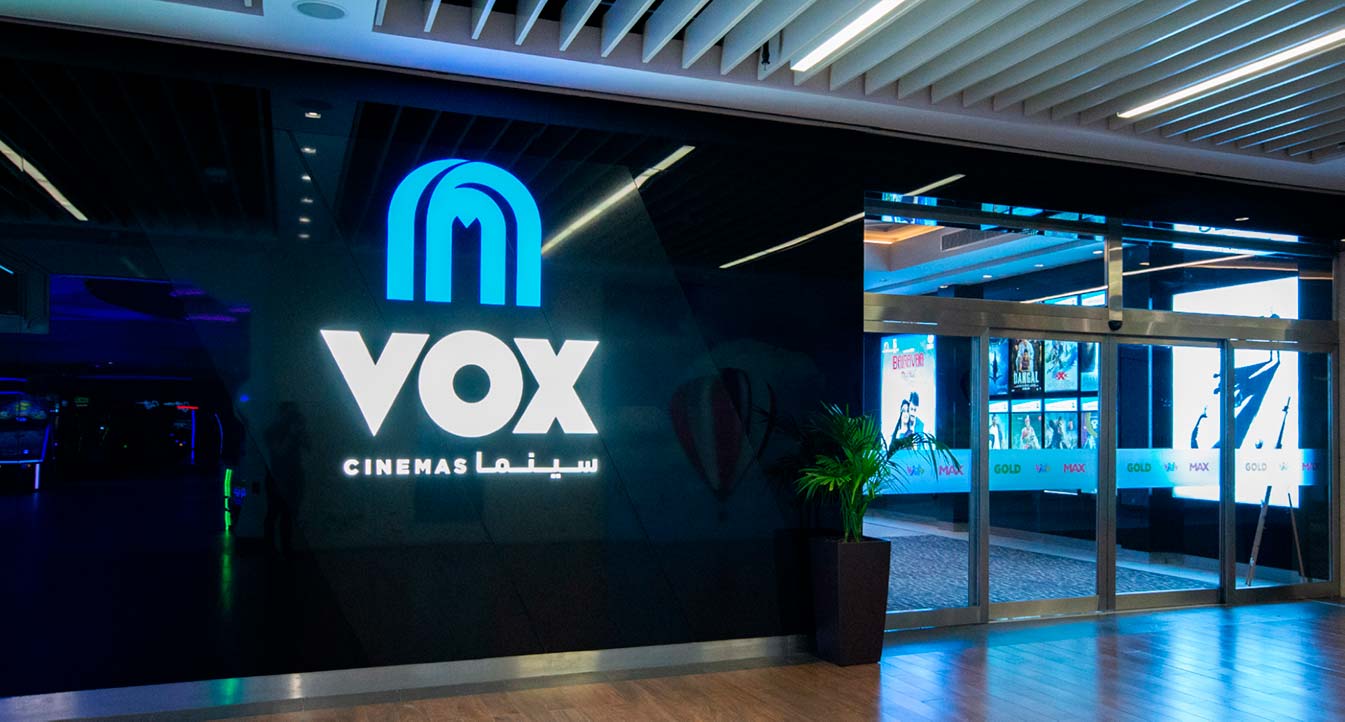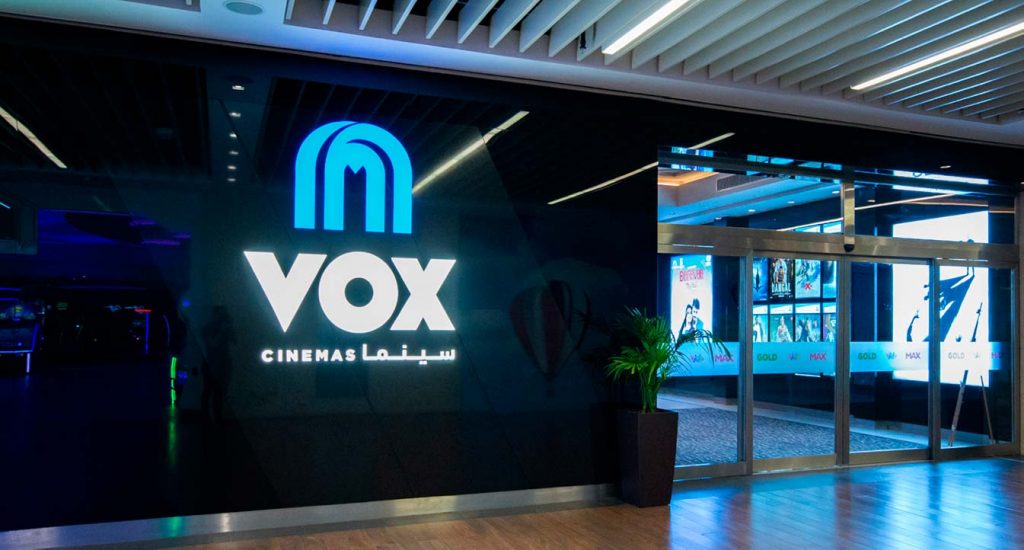 Magic Planet in Burjuman mall
One of the places and the most important things to do in Burjuman Mall that you cannot miss  while you are in Burjuman Mall is the Magic Planet; it is full of excitement, entertainment and  winning prizes as well. 
You have to visit the magic planet with your family to win many points and exchange them for  many prizes to enjoy every moment with them; you will find Magic Planet on the third floor.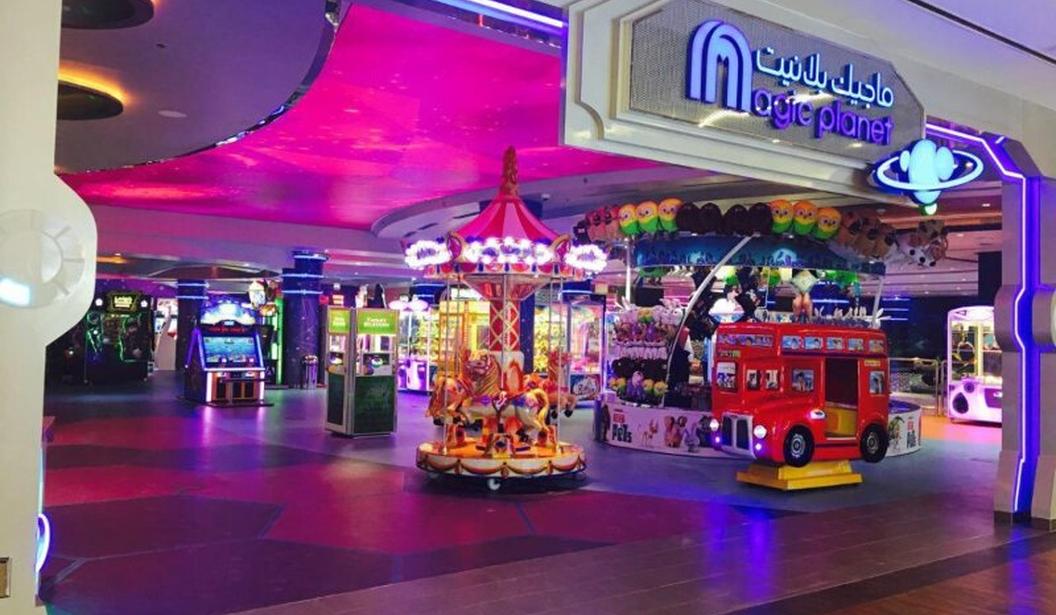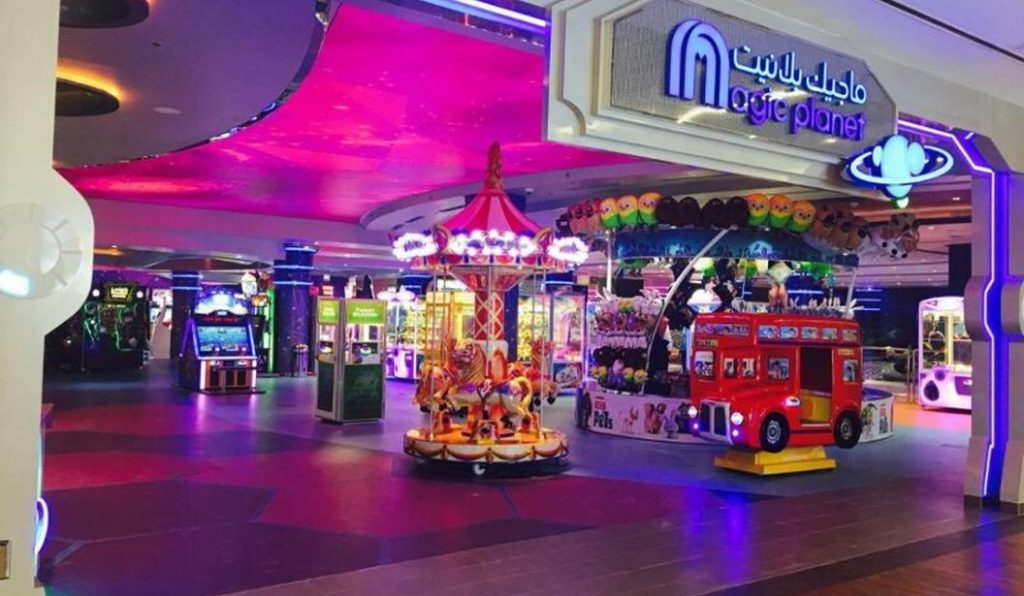 12D RIDES Burjuman Mall Dubai
Enjoy adventure and excitement by booking a ticket at 12D RIDES in Burjuman Mall in Dubai.  By watching a cinematic show filled with natural effects such as flames, fog, rain and wind, you  can merge with what you are watching as if you are in the center of the events of the show. 
Not only that, but the general atmosphere in the theater will help you unify with what you see.  The seats are designed to move you while watching the show, to feel like one of the heroes of  the show and go through the adventure with them. It is absolutely one of the best things to do in  Burjuman mall, don't miss it.  
It also displays in 3D, which makes you feel the reality of what you see, and you can choose the  appropriate display for you from among these options: 
∙ Space exploration and planetary warfare. 
∙ Horror movies. 
∙ Racing and horse riding games. 
∙ Flying in the sky
Burjuman Center guide 
The most important stores of Burjuman Shopping Center Dubai 
There are many shopping stores in Burjuman, which vary in goods and services they provide to  the visitors, so everything you are looking for you will find within the limits of the mall, such  as: 
Exchange shops and banks in the mall
You will find more than one Gulf and international bank within the exchange shops and banks  in Burjuman Mall, Dubai, in addition to ATMs that are located everywhere in the mall. 
∙ Al Ghurair Exchange 
∙ Al Ghurair International Exchange 
∙ Emirates NBD 
Clothing and perfume shops in Burjuman Mall, Dubai
Everything you are looking for from the latest fashion and the finest international perfumes, you  will find it in the clothing and perfume stores and retail outlets at Burjuman Mall such as: 
∙ Zara. 
∙ H&M. 
∙ Adidas. 
∙ Forever 21 
Carrefour Hypermarket at the Burjuman mall
You can complete your shopping tour by entering Carrefour Burjuman Mall Dubai, which on  the ground floor, and offers more than 100,000 products, among which you will definitely find  what you are looking for. 
Dry cleaning shops in Burjuman Mall in Dubai
On the ground floor you will find the most famous dry cleaning brand for clothes, carpets and  furniture in the UAE, Champion Cleaners.
Big Bus, Burjuman Dubai
You will find it on the ground floor near the entrance to the mall, which is considered one of the  most important attractions at Burjuman mall Dubai; it enables you to reserve a seat on the open  double-decker bus that takes you to the most important landmarks and places of Dubai 
Restaurants in Burjuman Mall Dubai 
If you need to rest a little to have your favorite drink or eat your favorite food, you will find the  most famous Dubai restaurants among Burjuman Mall Dubai restaurants. 
As for fast food lovers, you will find fast food restaurants such as 
∙ Fried Chicken 
∙ McDonald's 
∙ KFC 
And if you want to relax and meet your friends there are many cafes for foodies in Burjuman  Mall Dubai 
∙ Dome Cafe. 
∙ Filli Cafe. 
∙ Happy Lemon 
Hotels near Burjuman Mall in Dubai 
If you are looking for a special accommodation in the UAE, then check out the best hotels in  Dubai throughout the UAE hotel reservation site, to reach what you are looking for easily, and  below we show the most important hotels near Burjuman Mall Dubai. 
Arjaan by Rotana Dubai
One of the best hotels in Dubai, the four-star Arjaan Rotana Hotel is located on the World Trade  Center Street in Bur Dubai.
The hotel includes 148 luxurious suites, and its location is close to: 
∙ Al Fahidi Metro Station. 
∙ British Embassy. 
∙ Meena Bazaar Souk. 
∙ Dubai international airport 
Hilton Garden Inn Dubai
The Hilton Garden Inn Dubai, a four-star hotel, is located near: 
∙ Al Jadaf Metro Station 
∙ Dubai World Trade Center 
∙ Dubai Healthcare City 
∙ Dubai International Financial Center 
∙ Dubai International Airport 
Zabeel House Hotel by Jumeirah
Zabeel House by Jumeirah is a four-star hotel with about 200 rooms. Its archaeological location  within the old city of Dubai has given it a special distinction. The hotel is close to: 
∙ Mall of the Emirates, which is 20 km away. 
∙ Burj Al Arab, which is 20 km away. 
∙ Burj Khalifa, which is 10 km away. 
∙ Dubai International Airport is 5 km away. 
∙ The nearest metro station is Bur Dubai Abra Station. 
Burjuman Mall Dubai Timings  
∙ Burjuman Mall is open every day from 10:00am – 10:00pm.  
∙ Except Thursdays and Fridays, and work continues until 11:00pm  
For more information about the Burjuman Mall, please visit this link