Dubai summer guide – things to do this summer in Dubai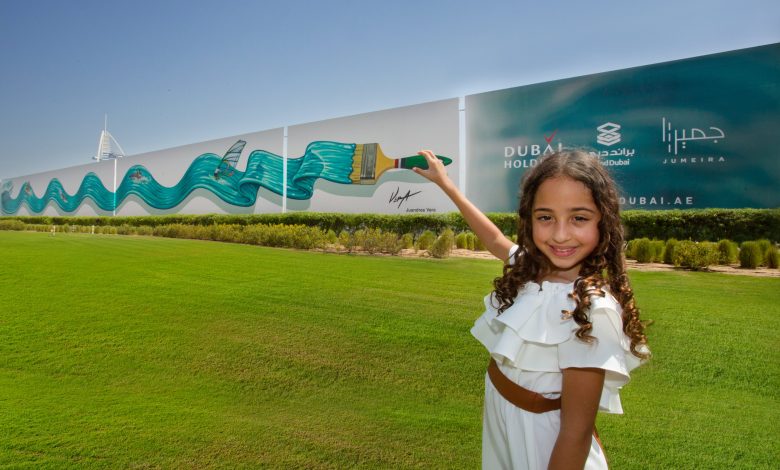 Brand Dubai, in line with "Dubai is the best city to live in" campaign, presents a Dubai summer guide, which includes 100 activities, exclusive for Kids.
Dubai summer guide
IMG WORLDS
Dubai's largest indoor theme park, IMG Worlds of Adventure is celebrating the summer festival with unlimited fun starting from 1 July until 28 August, 2021. Visitors will be able to enjoy themed
decorations, great entertainment, retail offers, a wide range of F&B outlets and live performances.
BATTLE PARK
Battle Park brings diverse action field gaming experiences underone roof. Featuring paintball, Airsoft, Target Shooting, Search & Destroy, Battle Park's own IBattle technology and other experiences, the facility offers guests many different gaming modes.
CHILDREN'S CITY
The first educational city in the UAE devoted to children between 2 and 15 years, Children's City offers kids the opportunity to investigate, explore, play, discover, and learn. It contains several exhibits including a nature centre, space exploration, human body, and a planetarium.
DUBAI BOWLING CENTER
Dubai Bowling Center offers bowling, arcade, thrilling rides, e-gaming and more. Hang out with friends and family for a fun-filled day at Dubai Bowling Center. Kids aged five and above can enjoy a round of bowling.
DUBAI INDOOR KARTDROME
Housed in the massive facility adjacent to the Outdoor Circuit, the Indoor Circuit is approximately 620 meters long and can accommodate up to ten drivers on track at one time. The Indoor Circuit is geared toward younger drivers who want to combine some of the other activities on offer at the venue such as the Laser Tag and Race Room Sim Racing. The Indoor Circuit also hosts kids parties, private tuition and karting camps.
DUBAI PARKS AND RESORTS
Dubai Parks and Resorts is the Middle East's largest multi-themed leisure and entertainment destination comprising of four separate theme parks: Hollywood-inspired Motion Gate; BOLLYWOOD PARKS ™; LEGOLAND® Dubai, and LEGOLAND® Water Park.
HUNGARIAN GAMES
Hungarian Games is an indoor entertainment facility that delivers unique experiences such as escape rooms and a golf simulator for groups and individuals. It also features a fully equipped art room with canvas walls. Kids and adults can draw, throw paint and express their creativity with a variety of art materials.
ROLL DXB
Roll DXB is a roller-skating concept born in Dubai. It is a one-stop-shop for everything creative, social, artsy, and fun, with daily and nightly roller-skate sessions.
PHOBIA
Phobia Dubai Escape Games are absolutely unique games that simulate unusual realities. Locked in an underground bunker, the house of a maniac, or other unusual places, participants are challenged to escape from the room. For this, they need to figure out how to complete their mission and find a way out. Kids up to 12 years old should be accompanied by an adult.
THE ARCADE BY HUB ZERO
The Arcade by Hub Zero is a family-friendly, thrill-seeking entertainment hub centre that specialises in gaming, VR and fun. With over 50 thrilling games, virtual reality attractions, and experiential zones, The Arcade by Hub Zero is the ultimate place for an exhilarating family day out.
VR PARK
Discover more than 30 game-changing rides and experiences for all ages at the VR Park located in The Dubai Mall. Kids can also enjoy classic arcade games and even a carousel.
3D BLACKLIGHT MINI GOLF
Featuring the world's biggest indoor blacklight panorama painting on the planet, 3D Blacklight Mini Golf offers a different take on mini golf. Surrounded by 3D art, playing mini golf with 3D glasses is a
tricky challenge. Nonetheless, it makes for a fun game! Kids from the age of 5 years are welcome to play.
XTREME LASER TAG
Xtreme Laser is in essence a game of tag with a high-tech twist. Points are awarded every time you 'zap' another player, with points deducted every time you are 'zapped'. At the end of each game,
scores are displayed on a plasma score screen, with each player receiving an individual scorecard. The game is open for children aged six and above and preferably one meter or taller.
SWITCH BOWLING
From the soundproof karaoke rooms to the twelve bowling lanes, Switch Bowling offers private sound-proof karaoke rooms equipped with the latest songs, which gives guests a chance to discover their talent and share them with friends and family. Switch Bowling also offers several enjoyable immersive group virtual reality experiences.
unique experiences
AT THE TOP, BURJ KHALIFA
Burj Khalifa is the tallest free-standing building in the world. Visitors are invited to ride the elevator to the 124th floor, where special telescopes show breathtaking scenes of the city. Visitors can also travel higher to the 148th floor, the world's highest observation deck, for an additional cost. The destination can be accessed via the entrance located on the ground floor of The Dubai Mall.
DUBAI DOLPHINARIUM
Dubai Dolphinarium, home to some of the city's best entertainment for children, offers a Dolphin and Seal Show, a Creek Park Bird Show, and the experience of swimming with dolphins in an indoor air-conditioned facility.
DUBAI AQUARIUM & UNDERWATER ZOO
Dubai Aquarium & Underwater Zoo is one of the largest indoor aquariums of its kind in the world at 51m long x 20m wide and 11m deep. It has thousands of aquatic animals representing several
hundred marine species that you can admire by taking a glass-bottom boat tour. You can also have a mermaid makeover, get wet in a snorkelling cage and even swim with the sharks.
DUBAI BUTTERFLY GARDEN
The world's largest covered butterfly garden, the Dubai Butterfly Garden offers picturesque landscapes with stunning structures featuring thousands of colorful butterflies from all over the world. Located right next to the existing Dubai Miracle Garden, the Dubai Butterfly Garden gives visitors an opportunity to learn about how butterflies evolve through each stage. The Garden also offers tour guides and has a coffee shop and a mini cinema.
DUBAI FRAME
Dubai Frame is an iconic structure that 'frames' impressive views of Old and New Dubai, while serving as a metaphorical bridge connecting the emirate's rich past with its magnificent present. Kids can enjoy spectacular panoramic views of the city, while simultaneously learning about the story of Dubai from its early establishment to its ambitious future.
ETIHAD MUSEUM
A dynamic 21st century museum, Etihad Museum offers a unique visitor journey with various pavilions housing experience-driven exhibitions, interactive programmes and education initiatives that explore the chronology of events that culminated in the unification of the Emirates in 1971.
HELLO KITTY SPA
Hello Kitty Spa is a one-of-a-kind salon and spa in Dubai, where mothers, daughters and friends can bond over beauty. The salon offers beauty services and also hosts private birthday parties and a unique interactive workshop section called 'Bubble'lish' where young girls can make their own beauty products like soaps and bath bombs. The spa is offering several packages this summer for young girls and their mothers.
LITTLE ROXY BY ROXY CINEMAS
Roxy Cinemas present the latest blockbusters, movies, documentaries and special events. Sundays at Roxy are built for the kids. For just AED 95 per seat, kids and their bigger buddies can enjoy comfy seating, lowered sound levels and increased house lighting. With doors opening at 10am, guests are directed to the Platinum Lounge where they can enjoy a delicious breakfast before the movie begins at 11am.
REEL CINEMAS JUNIOR
Reel Cinemas' six-screen Cineplex at The Springs Souk marks a first with a dedicated screen for the little ones. Reel Junior offers beanbag seats for children to sit back and enjoy their favourite movie while the adults enjoy the cinematic experience from the back row.
SKI DUBAI – SNOW PARK
The region's first indoor ski and snow resort, the 4,500 square-meter Snow Park gives you the chance to go sledding, tobogganing or climb towers. Visitors can enjoy many other activities from building a snowman to playing with the snow.
SKI DUBAI – SNOW CINEMA
Ski Dubai and VOX Cinemas created a one-of-a-kind cinematic experience set in Ski Dubai's white wonderland – the Snow Cinema! Watch the latest movies on VOX Cinemas' big screens with a cosy blanket and a heater. The experience includes movie tickets for two people, two signature hot
chocolates and two delicious popcorns. You can also choose to order from North 28's extensive menu straight to your seat.
THE GREEN PLANET
The Green Planet is an educational and recreational bio-dome. Designed as an enclosed ecosystem, it recreates the enchanting world of a tropical forest with over 3,000 plants and animals
including birds, reptiles, monkeys, bats who live in the region's first bat cave, and more!
THE VIEW AT THE PALM
A 240-metre-high observation deck on the 52nd floor of The Palm Tower, with direct access from Nakheel Mall, The View provides breath-taking perspectives of Palm Jumeirah, providing an
exceptional experience of the man-made island.
kid -friendly cafes
CAFÉ CERAMIQUE
Part café, part artist studio, Café Céramique is designed as a home away from home, with comfortable seating areas, art-lined walls and a relaxed, laid-back ambience. Brushes, paint, stamps – everything you need is supplied by the Café, including the white ceramics ready for you to adorn. Age is no barrier at Café Céramique. After all, it is never too early or too late for creativity.
CHARADE
Charade is a homegrown brand that serves American street food and offers diners an extensive range of games to choose from.
CHILL OUT LOUNGE
Chill Out is the first ice lounge in the Middle East. The sub-zero lounge is decorated with ice sculptures, unique seating and illuminated interiors. All are maintained within a -6 degree Celsius environment, providing an icy escape that makes for a memorable chill out experience. There are hot drink options to help guests banish the icy chill and a variety of classic hot meals on offer. Once visitors arrive, they are given thermal clothing to keep themselves warm.
CULINARY BOUTIQUE
Culinary Boutique provides cooking facilities and training for kids and adults. This summer, Culinary Boutique is hosting a month-long summer camp for kids with courses for two age groups (6-9 and 10-15 years). The classes will be held three times a week from 25 July-25 August and will include a combination of cooking classes & art workshops.
HIVE BOARD GAME CAFE
Hive Board Game Cafe is designed to provide a comfortable place to try out lots of games with friends and family. Hive offers over 500 board games and a selection of sandwiches, pizzas, desserts
and drinks.
OOMPA LOOMPA
A family restaurant in Dubai that combines eating and playing, Oompa Loompa features a large indoor kids play area with animation teams performing several interactive workshops and masterclasses on different themes and scenarios. Their menu offers international dishes, a section of Russian native cuisine and desserts. The restaurant is located at .. The Beach" in the Dubai Marina and is open daily from 9:00am.
SKETCH ART CAFE
Sketch Art Café is a vibrant specialty coffee shop that enables customers to color over their coffee cups while having their beverages. Every day, 10 – 20 cups are selected to be displayed at the Café's 'Coffee Cup Wall of Fame', with one cup selected each month to be printed and used in the café. The chosen artist is then actively promoted on the cafe's social media platforms.
THE SIX BOARD GAME CAFE
The Six Board Game Café is a relaxing home-like space in Downtown Dubai where family, friends, co-workers and even new people can engage in new generation board games. The café offers a variety of food and drinks.
VIBRISSAE CAT CAFÉ
A cat café and family-friendly space where you can have your favourite cup of coffee or tea while petting cats. Kids of all ages are welcome but should be accompanied by adults and follow the
rules in place.
UNWIND
Unwind has 800+ board games with Game Masters at hand, making it a great place for family and friends to connect over fun, food and games.
workshops
AME STUDIO
A platform that showcases and promotes talent, Ame Studio hosts workshops (for kids and adults) on a weekly basis in collaboration with locally-based professionals on various topics ranging from floristry, arts and craft, design and mindfulness.
CENTRE FOR MUSICAL
From violin to voice, the Centre for Musical Arts provides a high-quality programme of instrumental and choral tuition to children (aged over five) and adults. The Centre has a team of dedicated professional music specialists that offers tuition in all instruments, both to small groups and individuals.
CRAFT AND PLAY
Located in Mirdif 35, Craft and Play is a children's entertainment and play area that features specialised workshops, a fully equipped art room and a child-friendly cafe. Children can enjoy
exploring the gym, soft-play area, sandpit and the unique climbing wall.
GULF PHOTO PLUS
Gulf Photo Plus is offering a photography summer camp that provides young photographers with the foundational skills needed to create beautiful images. The sessions run 1 to 5 August, 2021 for children aged 10 -13 years old. The programme will also be available from 25 to 29 July, 2021 and 15 to 19 August, 2021 for children aged 13 and above.
MEDAF STUDIO
Medaf Creative Studio and Art Space assists children and adults in their individual journeys, helping them learn, grow and develop. Visitors can walk-in to the Creative Studio to draw, explore collage,
discover clay-making and more, as well as use the Expression Room where the floors and walls become an open canvas.
MELODICA
With 10 prime locations in Dubai, Melodica Music & Dance Institute is the UAE's top-rated music and dance school. Melodica offers music classes to teach children instruments such as the piano, guitar, violin and more. For the little dancers, they offer ballet, hip hop, and contemporary classes.
OKA CERAMICS
Oka Ceramics is a pottery studio offering an array of classes from hand building to wheel throwing for all levels. Kids classes stimulate a child's creativity while teaching them the basic skill of hand building to create their own cup, bowl or fun object.
PICASSO ARTISTS
Experience an art workshop like no other at Picasso Artists. Children can go on a deep dive into colours with acrylic pouring fluid art and pendulum paintings that will bring out their inner Picasso. Creative workshops at Picasso Artists help children unleash their creativity by mixing colors and creating abstract artwork.
TASHKEEL STUDIO
Tashkeel is a center that seeks to provide a nurturing environment for the growth of contemporary art and design practice rooted in the UAE. Tashkeel hosts exhibitions & workshops to challenge artistic practice, enable capacity building and grow audience for the arts in the UAE.
THE HAPPY STUDIO
The Happy Studio is a pop art community space and design house which supplies themed, educational activity boxes filled with fun surprises for children aged 3-11. Located in Alserkal Avenue, Warehouse 73, the studio also offers interactive arts, crafts and STEM re-lated educational workshops and playdates starting from AED40 per child. The Happy Studio is open every day from 10am-6pm.
THE SEWING HOUSE
A unique one-stop craft shop where you can sew, quilt, crochet, wrap gifts and explore books, The Sewing House is located in Dar Wasl Mall, Jumeirah. The outlet offers kids and ladies workshops
for different crafts, delivered by highly experienced teachers in the mornings and evenings. Classes host six seats only.
TOP CHEF COOKING STUDIO
Top Chef Cooking Studio offers a range of tailor-made cooking classes for children in a state-of-the-art professional kitchen with a modern twist. Children will learn basic cooking skills under the guidance of Top Chef's professional team, using age-appropriate tools and equipment.
STUDIYO LAB
StuDIYo Lab is the first design technology center in the UAE that teaches children from the age of five to engage in woodworking, metal casting and acrylic molding activities. StuDIYo Lab is located in Dubai's Times Square Centre, alongside 'The Little Engineer', where children can take exciting
courses in robotics, coding and 3D modeling. StuDIYo Lab also offers workshops tailored for parents and their children and hosts birthday parties.
THE JAM JAR
The Jam Jar is a community arts space that offers educational initiatives and community projects. It has a summer camp for children to explore arts and crafts in a fun and interactive learning
environment. Over a period of six weeks, students will tackle a new project each day and work with various art techniques and mediums.
YADAWEI STUDIO
The first pottery studio in Dubai, Yadawei offers special sessions every Tuesday (4:00pm-5:30pm) for children aged 7-13 years old. The sessions provide kids an opportunity to express their creativity and learn valuable and important pottery techniques.
WISDOM WAREHOUSE
Wisdom Warehouse is a creative and academic hub for children located in Alserkal Avenue. It offers creative classes, workshops and camps for children aged four and above.
sports & fitness
ADVENTURE ZONE
Adventure Zone is a dedicated safe indoor adventure facility offering a wide range of fun activities such as a Skate park, Zip line, Trampoline Park and Climbing Walls.
BASKETBALL HUB
Basketball Hub Dubai is the first and only dedicated basketball facility in the Middle East. More than just a sports facility, it is a movement that aims to unite the basketball community through
high quality inclusive and affordable basketball programmes and events.
DS2DIO PERFORMING ARTS
Ds2dio Performing Arts offers a wide variety of classes, including Ballet, Street Dance, Dramatic Arts, Music and Vocal Lessons, and more. Tailored 1-on-1 and group classes are available for adults and kids in dance, music and theatre for beginners through to advanced students.
WORLD PADEL ACADEMY
World Padel Academy is the ultimate place to play padel in Dubai. With its full state-of-the-art courts for booking, kids can learn how to play padel through group or one-to-one sessions with
experienced coaches.
DUBAI ICE RINK
This Olympic-sized ice rink has become a social hotspot in Dubai, with public skating and music sessions. The Dubai Ice Rink uses the latest technology to maintain ice consistency and quality. With
ice marshals all around, your safety is guaranteed at the Dubai Ice Rink.
FLY HIGH FITNESS
Fly High Fitness is the UAE's largest gymnastics facility, offering an unrivalled range of activities under one roof. Catering to all levels of experience, starting from as young as three years old, the facility offers programmes in many disciplines including Gymnastics, Martial Arts, CrossFit, Olympic Weightlifting, Strongman and Yoga.
FUNKEYNASTIX
Funkeynastix offers challenging fitness programmes with emphasis on developing fundamental movements and sports skills for children aged 1-8 years.
GYMNASTEX SPORTS SERVICES
GymnastEx Sports Services offers sports and fitness training under the American curriculum for girls and boys aged 2-16. The facility's skilled coaches help young gymnasts advance to their ideal level of performance. GymnastEx provides a great environment for children to experience both sports and fun.
INFINITE SKI
Infinite SKI is a place for learning, training and having fun, all in the comfort of a pleasantly warm environment. The speed and angle of the slope are adjustable to suit the skills and age of every skier and snowboarder. 'Infinite SKI Slopes' provides children with qualified instructors and safe controlled activities. Instructors can take one to three children at a time during an open session. The facility includes two state-of-the-art indoor ski slopes and a giant mirror that helps with training.
JUST PADEL
Just Padel are specialised in renting paddle tennis courts to sport lovers. The activity is suitable for all age groups.
JUST PLAY
A unique sports and leisure academy for all ages, Just Play offers holiday camps, academies, and bookings for your favourite sports activities such as football (indoor and outdoor football pitches
available), Ninja Warrior (a 14 element obstacle course) and a trampoline play area.
LITTLE CHAMPIONS CLUB
Little Champions Club is an all-in-one fitness centre for children offering engaging and exciting activities such as swimming, gymnastics, kickboxing, Kung Fu yoga, cardio for kids, mom and tots programmes, one-on-one training sessions, as well as aqua aerobic activities for adults.
MOUNTAIN EXTREME
Mountain Extreme is Dubai's premier indoor rock-climbing facility. The facility has 129 bouldering problems, 127 top rope routes and 14 auto belays offering grounds to beginner and advanced
climbers. Mountain Extreme's programme follows the NICAS curriculum for children aged 7 years to GCSE and A-Level students.
PINPOINT FITNESS
Pinpoint Fitness is a specialised gym that provides an obstacle course and functional movement training to kids and teenagers, starting from the age of four up to 15 years old. Training sessions
at Pinpoint are aimed at developing the kids' balance, accuracy, coordination, agility, speed, strength, power and endurance.
PRO TENNIS ACADEMY
PRO Tennis Academy offers children and adults a holistic and unique tennis experience within a safe environment.
ROCK REPUBLIC
Rock Republic is the largest bouldering gym in the region, boosting over 400 square meters of climbing surface, with 150+ routes. Rock Republic is open daily for beginners and professional climbers aged eight years and above. Rock Republic is the first accredited center to deliver NIBAS courses in the Middle East, and its coaches are all fitness trainers and NIBAS bouldering coaching development instructors.
SHAMS GYMNASTICS CLUB
Located on AlWasl road, Shams Gymnastics Club offers fun and engaging gymnastics classes for children aged 3.5 years and over. Shams Gymnastics is dedicated to training young gymnasts of all
skill levels, whether it is for competitive purposes or just for fun.
SHARM CIRCUS SCHOOL
The only circus school in Dubai where children and adults can learn circus and aerial arts on a recreational and professional level, Sharm Circus School teaches acrobatic gymnastics, static and flying Trapeze, Aerial Silk, Aerial Hoop, Aerial Straps, Spanish Web, Trampoline, Juggling, Twirling, Ribbon dance, Hula Hoops, and Fire dance as well as stretching and flexibility for adults.
SIMA PERFORMING ARTS
Sima Performing Arts offers students of all ages and levels workshops and classes in contemporary dance. Sima hosts a company of exceptionally talented professional dancers who impart skills and training across various dance and art forms.
STREET MANIAX
Adrenalin buffet anyone? Come and get some! Street Maniax is where parkour blends with trampolines making the experience quite unique.
THE EDGE ADVENTURES
The Edge is one of the city's most unique adventure parks. Installed inside a shopping mall and designed to be an active and adventure experience for kids, teenagers, and adults, The Edge is an indoor active play area offering children active play, learning and teamwork.
THE JUNCTION
A Performing Arts Start up and the Home of Community Theatre, The Junction is located inside Alserkal Avenue and offers musicals and theatrical performances for different age groups.
VELOCITY
Velocity is one of the largest recreation centres that are fully insulated and air-conditioned offering trampolines, a Ninja Warrior Course, air bag jump, rainbow nets, multi-level soft play area and a sports field for both football and cricket.
water activities
AQUA FUN
The world's biggest inflatable water park, Aqua Fun is a 2,700-square-metre water park which features an obstacle course with ramps, slides, and wiggle bridges. Located 25 metres out at sea, Aquafun features a fun obstacles course, with over 70 obstacles.
BLUE WAVE CLUB
Blue Wave Club features a 25-meter training pool, a 15-meter teaching pool for adults and kids and a Splash Island Water Park for children aged 2-12 years old. The water park includes eight slide beams, waterfall buckets, a forest and more.
DUBAI LADIES CLUB
Dubai Ladies Club offers a dedicated children's centre with a variety of exciting activities and workshops to support the learning and development of babies and toddlers. The Club offers tennis,
squash, and swimming classes that help kids stay active during the summer.
KITE N SURF
Kite N Surf offers various water sports activities for kids and adults including: Paddle boarding for the age group of 11 years and older, as well as Kayaking for the age group of 10 years and older with an accompanying parent, and kids camps for children 5 to 14 years old.
KITESURF KITESURF
Kitesurf School, located on Kite Beach, offers water sports activities for kids and adults including Stand Up Paddle, Kayaks and double Kayaks, Kitesurfing, Windsurfing , Body surfing, Surfing, and
Snorkelling.
LAGUNA WATERPARK
With four distinctive zones – Surf, Relax, Slide and Splash – Laguna Waterpark features five main rides, two of which are ground breakers in the Middle East. The Waterpark also offers full access to an infinity pool lounge, children's zone, lazy river, food kiosks and a merchandise store. A day pass to Laguna Waterpark allows visitors to come and go as they please and take advantage of direct access to the La Mer beachfront.
SPLASH PAD
Designed for children aged 1-12 years, this outdoor wet area features a range of water games and activities in a safe and controlled environment. Trained lifeguards are always on hand for added peace of mind. Splash Pad is a shaded and gated venue, located at The Beach, JBR Walk. It is open daily from 9am to 5pm.
WILD WADI WATERPARK
Make a splash this summer at Dubai's renowned Wild Wadi Waterpark™. With over 30 rides and water slides for the young and young-at-heart, it is an unmatched recreational destination for families.
indoor play area
OLI OLI
Oli Oli is an experiential play museum that offers a fun experience for children in a re-imagined interactive play environment. Its galleries include over 40 interactive, whimsical and wonderful things to do. OliOli® is offering a summer camp with two unique camp concepts: The 'Discoverer's Camp ' that will run through the morning hours and the 'Adventurer's Camp', which will be running in the afternoons.
AIR MANIAX
The facility offers fun and physical activities for toddlers, older kids and adults. It is a multi-activity sports and recreational space offering the first indoor large-scale inflatable park in Dubai, in addition to the 'Warrior Assault' ninja warrior course, the 'Zip Zag' zipline, and 'Laser Frenzy'.
CHEEKY CHEEKY
Cheeky Monkeys is a multi-award-winning soft play area for kids aged 2-8 years old. It is a unique concept where kids can play, learn and have loads of fun in the hourly educational activities. The
summer camp at Cheeky Monkeys offers a variety of interactive and structured activities for children.
ADVENTURE PARX
Adventure Parx features adventure zones designed for different age groups. It offers various fun activities for children including exercises for the body and mind. Play attendants are available at the premises to ensure children can enjoy their time within a safe environment. Parx Café serves food and specialty coffee. It also offers books and board games for adults to enjoy their time while their kids play.
CUCKOO'S
Cuckoo's provides a safe place specifically designed to enable children learn through play. Toddlers enjoy a dedicated area loaded with sensory toys, a ball pool, a magnetic wall and more; while older
children experience a fantastic maze to climb steps, cross a bridge, swing, slide, and bounce on the trampoline. Other activities include arts and crafts, a kinetic sand pit, playdough, colouring, a Lego wall and STEM toys.
DIG IT
An incredible play space based on a real-life construction site, Dig It enables kids between the ages of 3-10 to learn how to work together as they dig, move, build and create using various means. The 'Dig It' crew also delivers workshops in slime-making, clay activities, sand art, jewellery making, tie-dye and more. Dig It is located in the Springs Souq.
FUNKY MONKEYS PLAYLAND
Funky Monkeys Playland is a pioneer in providing kids a total "edutainment" experience in Dubai. Designed for children aged 3-12 years, the facility has a giant soft play area, arts and crafts
and dancing workshops. Children are guaranteed to have a fun-filled time at Funky Monkeys Playland.
EXTREME FUN PLAY CENTER
Extreme Fun Play Center is a multi-tiered indoor soft play centre providing a safe, secure and stimulating play environment, catering to children from 6 months to 12 years. With dedicated
play zones for toddlers and juniors, Extreme Fun Play Center offers opportunities for children to stretch their creativity in a healthy and safe way.
FIAFIA KIDS PLAY & CAFE
Fiafia Kids Play & Cafe is a fun space where kids can play while their moms sit down and relax, work or meet up with friends. It allows children aged 1-12 years old to socialise and engage in activities in a clean and safe environment .
KIDS HQ
Kids HQ is a big indoor play area for kids of the age group of 3 to 6 years. It provides a huge three-floor soft play area with slides, ball pit and trampolines, a small toddlers area and a sensory pit. Kids
HQ is offering a Summer Camp featuring music and movement, storytelling, sensory play, obstacle courses and more, with a new theme every week.
KIDS JUNGLE
Children can explore the real adventure of the jungle at the soft play area of Kids Jungle. The facility offers the right atmosphere to nurture children's imagination and mimic their favorite animal; whether it is a lion, tiger, elephant, or a jumpy cheeky chimp.
KIDS ZONE
Kids Zone provides a safe, clean, and stimulating environment for physically active children aged 12 and below to play and explore. Kids Zone's supervised, visually open play area ensures children's
safety, while challenging them to reach, think, interact, explore, and have fun.
LA LA LAND KIDS CENTER
La La Land Kids Center is an exciting soft play area for children which focuses on providing entertainment & education – through various activities and creative plays to support their emotional,
intellectual, social and physical development. The Center is ideal for children between 12 months and 12 years.
TREEHOUSE KIDS AMUSEMENT CENTRE
Treehouse Kids Amusement Centre is a play area for children between the ages of 4 months and 8 years. They offer daily activities for children depending on their age, interests and mood. Activities include painting, crafts, slime making, play dough, balloon bending and more.
WOO – HOO
A state-of-the-art children's museum, Woo-Hoo! provides an engaging space that enables children to acquire new knowledge while having fun. With 10 different galleries featuring over 50 interactive exhibits, a child-focused team, a full-service cafe and exciting programmes every week – Woo-Hoo! has something to excite every member of the family.