Best 10 Restaurants in JBR Dubai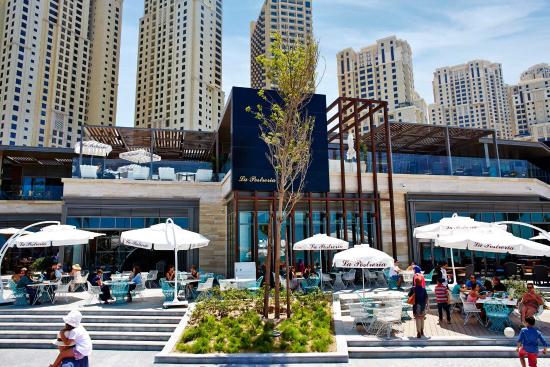 The JBR Dubai area is one of the best places for tourism in Dubai, as it contains many activities and events that are visited by many tourists and visitors from different countries of the world. So the JBR Walk contains many distinctive and famous restaurants in JBR Dubai that offer many types of food that suit everyone from all over the world, as restaurants in JBR Dubai have a wonderful view of the Arabian Gulf next to watching the skyscrapers in the JBR area. Here is a list of the best 10 restaurants in JBR.
Best Restaurants in JBR
1- Bazerkan Restaurant
Bazerkan Restaurant in JBR Dubai for Lebanese Food is located in the Capitol Hotel and it has several other branches in Dubai.
The restaurant serves delicious authentic Lebanese cuisine, including sambousek stuffed with meat, spiced kofta, and delicious appetizers like tabbouleh, hummus and mutabal.
In addition to food, Bazerkan Restaurant has a smoking area and serves shisha in the restaurant's terrace, in an enjoyable musical atmosphere.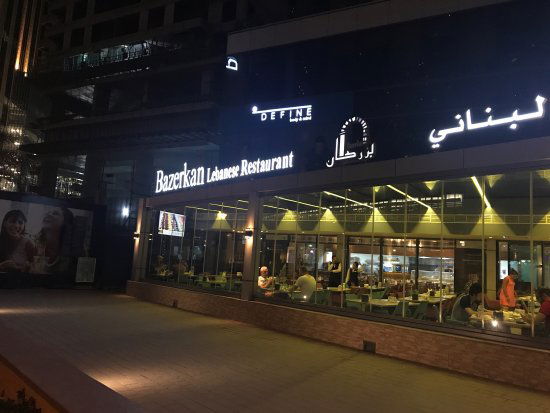 2- Bice Restaurant
If you are looking for the best restaurant to hold a business meeting in Dubai the Bice Restaurant in JBR Dubai is the one, it's an Italian restaurant distinguished by its luxurious decor and black wooden curved chairs.
The menu includes the most delicious traditional Italian dishes prepared by skilled and experienced Italian chefs, in addition to delicious appetizers.
Your meal here will be unique and unforgettable experience, where the music, the cheerful staff and the various services.
3- Frankie's Italian Bar & Grill
Frankie's Bar and Grill is located in Jumeirah Beach Residence, Dubai, where you can enjoy your mean in a family atmosphere.
This restaurant offers fun and simple Italian classics, as it offers a varied menu that includes the most famous classic Italian dishes, including potato gnocchi with eggplant, tomatoes and smoked mozzarella, Italian seafood soup with garlic, and lamb loin with fried turnip.
4- Napoletana Restaurants in JBR
Napoletana Restaurant has an elegant and modern décor, and a wonderful ambiance that makes the opportunity to dine at this restaurant an unforgettable experience.
Napoletana restaurant serves a range of authentic Italian dishes, which include pasta marinara, napoletan dish, fruity di mar, pizza of all kinds, and many other wonderful dishes.
The delicious desserts comes after the end of the special meal, where the menu offers a variety of options for the restaurant's guests, including ice cream, tiramisu cake with coffee flavor and much more.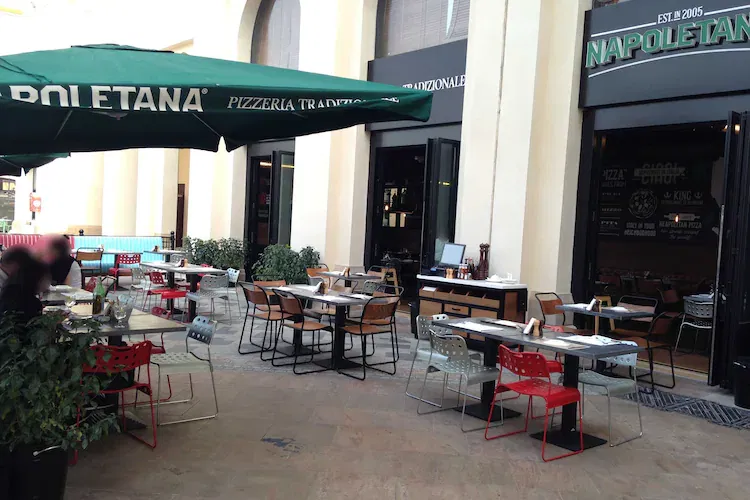 Read More: Best restaurants in Dubai 2021: guide for the best tested restaurants in Dubai
5- Cucina Mia Restaurant
Cucina Mia Italian Restaurant one of the best Italian restaurants in JBR Dubai, it is also considered one of the best restaurants in JBR and Marina. It has a wood-burning brick oven made in Italy specifically for this restaurant.
Cucina Mia Restaurant offers a wide and varied menu that includes the most delicious Italian dishes such as meat carpaccio and burrata dishes, but what really distinguishes the restaurant is the pizza with crunchy dough topped with delicious fresh ingredients.
6- Royal Orchid Restaurant
The Royal Orchid Restaurant is one of the best restaurants in JBR Dubai the walk, and features an exterior design inspired by the classic Thai architecture, with comfortable seating on the outdoor terrace.
This place focuses on Thai and Chinese food, and its best dishes are: chicken spring rolls, dim sum stuffed with chicken and seafood. It also best restaurants in JBR Dubai and Marina where services are distinguished, fast and friendly.
7- Aprons & Hammers Restaurant
Aprons & Hammers Seafood Restaurant is the perfect place for those who don't like to stick to strict eating etiquette and go spontaneously.
As for the food, it is the perfect place for seafood lovers, as crab "claws" and other types of seafood also it serves marinara pasta, vegetarian pasta, chicken breasts, as well as "fish and chips" dishes, seafood soups, and more. Undoubtedly it's the best restaurants in JBR  Dubai and Marina.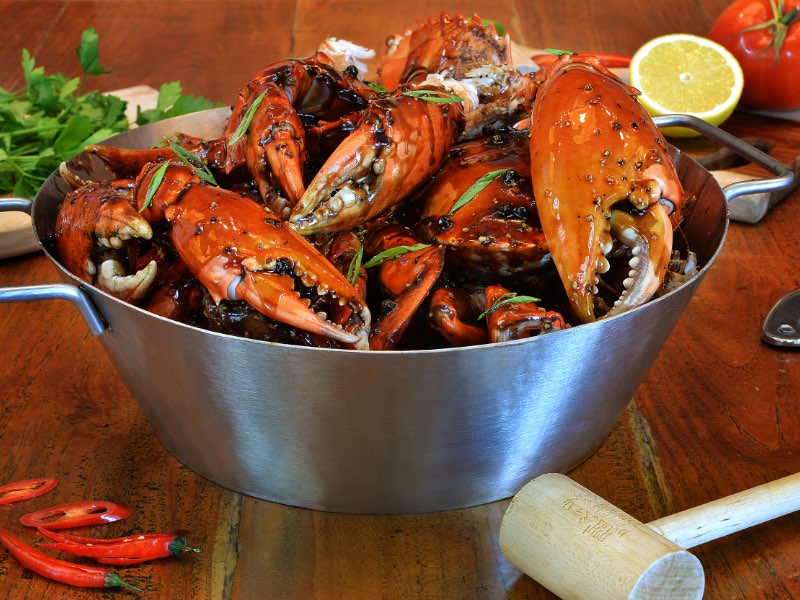 8- Fogueira Brazilian Restaurant
The Fogueira Brazilian Restaurant is located in the Ramada Plaza Jumeirah Beach Residence Hotel, and features an outdoor terrace with stunning views of Dubai Marina and Palm Jumeirah.
Fogueira Brazilian Restaurant serves authentic Brazilian churrascaria grills in an enjoyable atmosphere with daily entertainment shows, in addition to the most delicious Brazilian cuisine. It's one of the best restaurants in JBR Dubai.
9- Operation Falafel Restaurant
Operation Falafel is the best restaurants in JBR the Walk Dubai, and it has many other branches in Dubai, it is one of the best restaurants in JBR Dubai and marina walk Dubai that operates 24 hours in Dubai.
The restaurant serves Arabic and Middle Eastern food, such as hummus, falafel, fattoush and manakish, in addition to the kashkaval cheese manakish, and many types of sweets and drinks.
10- Barbecue Delights Restaurant
Barbecue Delights one of the best restaurants in JBR the Walk; it serves Pakistani, Afghani and Indian dishes with some delicious Middle Eastern dishes.
One of his best dishes is grilled fish tikka, and although the restaurant specializes in grilled meat, vegetarians will find many dishes to choose from at the best Indian restaurant in JBR Dubai.
Don't miss having your meal at one of these best restaurants in JBR Dubai.