Naif Souk in Dubai: Timings, Shops, Location & More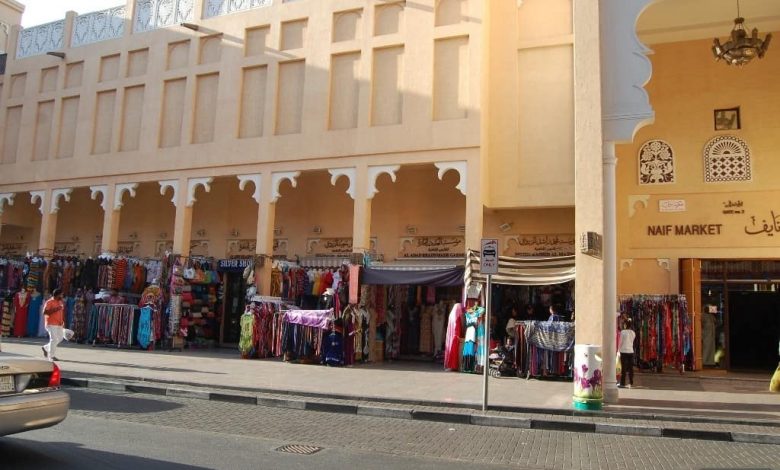 Naif Souk in the Emirate of Dubai is one of the traditional souks in Dubai. Souk Naif is located  in Deira district, and is considered one of the best places in Dubai where Abayas are sold at  reasonable prices in addition to selling clothes, accessories, perfumes, leather and beauty  products at low and negotiable prices. 
Naif Souk is an old souk in Dubai and is dominated by the traditional and authentic style of  Dubai because of the cheap prices, Naif Souk in Dubai is considered the best souk in Dubai where you  can find cheap places to shop in Dubai and find everything you want. 
Naif Souk is particularly famous for its affordable Abayas, which are very popular. As you  explore this souk you can take the advantage of offers and at the same time immerse yourself in  the authentic, traditional atmosphere of Dubai. In the evening, when the area becomes lively,  prepare to stroll through the side streets of Deira where you can show off your bartering skills. 
Naif Souk is the oldest tourism Souk in Dubai, where it was previously a camel marketplace.  Today, there are more than 100 stores and display stands that provide almost everything you  need, including fabrics, leather goods, electronics, and souvenirs.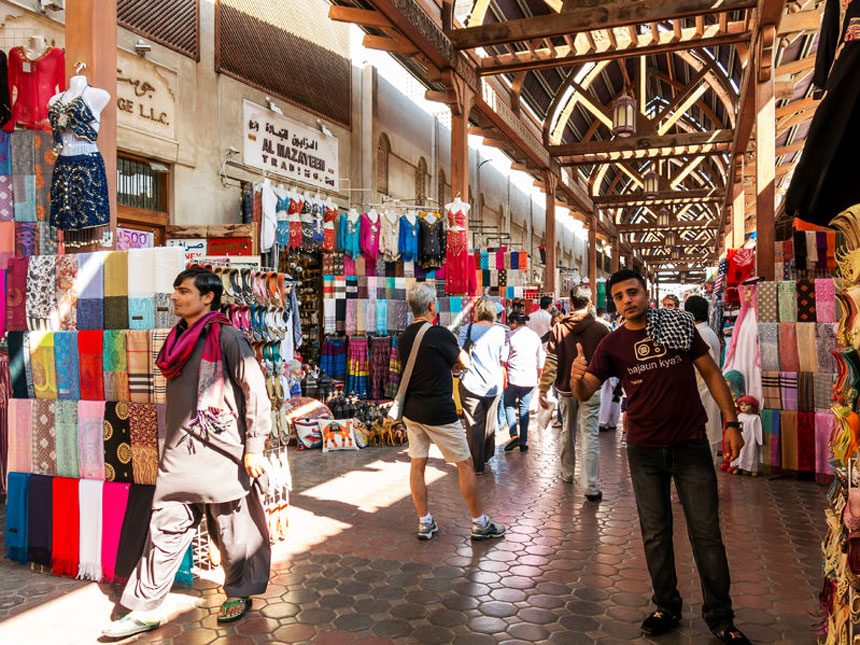 Life in Naif Souk, Dubai 
Naif Souk in Dubai has become one of the most important and largest souks that citizens or  tourists alike can go to for shopping or wandering in its streets, this because it's located in one  of the busiest residential districts in Dubai. 
Transport of goods has become flexible between Bur Dubai and Deira due the near location of  Naif Souk from the sea. It was never a recent souk, rather it was the largest tourist attraction in  the Emirate of Dubai, and not so long ago it was the largest economic center for the largest  emirate in the United Arab Emirates in terms of the number of visitors and tourists.  
Souk Naif contains 99 public parking, in addition to oratory for women to pray in. Also there  are restaurants that offer fast and light meals to their visitors. You will be able to buy all the  products you like, such as perfumes, toys, clothes, fabrics, textiles, and even accessories and  cosmetics as well. 
Souk Naif also provides all kinds of home furniture, as it is very famous for its Iranian and  Indian traders, who are considered one of the most adept traders in bargaining over prices, and  there is also diversity in selling clothes for all ages, in addition to cosmetics, bags, fabrics,  carpets, and perfumes.
Souk Naif has a mix of original, copy and local brands, Naif Souk contains 266 shops, which is  an enormous number for a popular Souk, and the Emirati traditional heritage dominates the  buildings of the entire souk. 
Naif Souk contains greatly different types of internal shops, such as food markets, fish, gold,  silk, clothes and many more, which makes it the first destination for those who want to shop in  Dubai at cheap prices and products of medium or high quality, as it is the most diverse popular  Souk.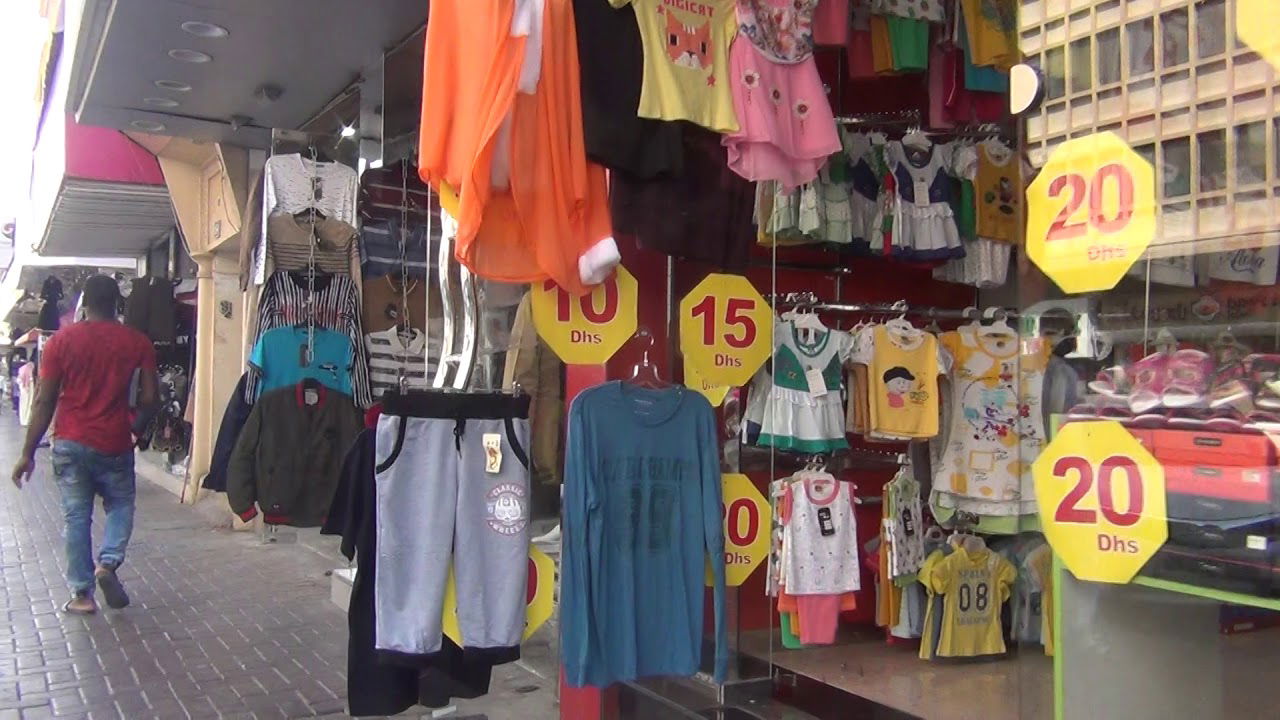 Why is it called Naif Souk?  
Souk Naif was named after Naif Castle, which is famous in Deira district in the Emirate of  Dubai. In the past Naif Souk was called Box Souk due to the closeness of the stores together to  look like boxes. 
Also, it was called Phoenix Souk for a while due to the fire that had occurred there about 12 years ago, in 2008, the name of Phoenix comes from the mythical bird that is reborn from his  own ashes. For this reason, the phoenix often serves as a symbol of renewal and rebirth. The  fire had destroyed 35% of Naif Souk, exactly 85 stores.  
Naif Souk Dubai  
Naif Souk is widely popular in Dubai, and it has the best offers on most of the products and  services it provides. In addition to its location, which is in a vital place near the vibrant city  center, as it is located in Sikkat Al-Nakheel area along Al-Murshid Souk. 
Once you reach Souk Naif, you will find a great variety of products sold there, as it has all  kinds of clothes for all ages and both genders, fabrics and textiles of various designs, as well as  perfumes, cosmetics and traditional accessories. 
Most important information about Naif Souk in Dubai 
Naif Souk is one of Dubai's most authentic souks, and it is considered one of the most  famous tourist attractions. So, most tourists who visit Dubai prefer visiting Naif Souk  Dubai, because of its cultural and social atmosphere that has characterized the Emirate of  Dubai since ancient times, and makes them feel that they are part of it, and therefore  many prefer visiting Naif Souk in the evening after sunset, because of the wonderful and  lively evenings that increase the fun of shopping.  

Souk Naif was an important commercial center in Dubai, due to its distinguished  location near the sea, which allowed the passage of goods easily between Deira Dubai  and Bur Dubai, and despite the diversity of the marketplaces in Dubai city now, Naif 
Souk still maintains its position to become one of the most important souks that you can  visit and enjoy wandering around its streets, and buy the best products.  
Best activities in Naif Souk.  
Don't not miss the opportunity to take photos in Naif Souk's build ing, which was built in  an ancient Arabian style. Take a tour around it to enjoy its elegant architectural designs.  

There are many shops at Naif Souk that you can visit to buy clothes of all kinds and with  high-end fabrics, at reasonable prices, especially children's clothes. 

If you are looking for rare spices, you will undoubtedly find them there, so you have to  visit the Spice Souk in Dubai, which includes a group of shops that specialize in selling  various spices and rare spices from the Middle East and East Asia. 

Do not forget to buy some souvenirs and elegant accessories, as Souk Naif includes a  group of shops selling all forms of souvenirs and accessories with a modern design. 

There is also an oratory for women, and about ninety-nine parking that are available for  the public. Also you can have some fast food and light dishes in one of the souk's  restaurants, then drink some soft drinks and spend an enjoyable time.  
Naif Souk in Dubai for Abayas 
Abayas in Naif Souk are the best-selling products, as women are keen to purchase the  most beautiful and finest Abayas from Naif Souk, due to their elegant designs and fabrics  varying between silk, cotton and other fabrics. 

Abayas Souk suits all citizens or guests in terms of varied tastes and reasonable prices  that suit all groups, especially those of low-income, and the souk provides some offers  that visitors compete to benefit from.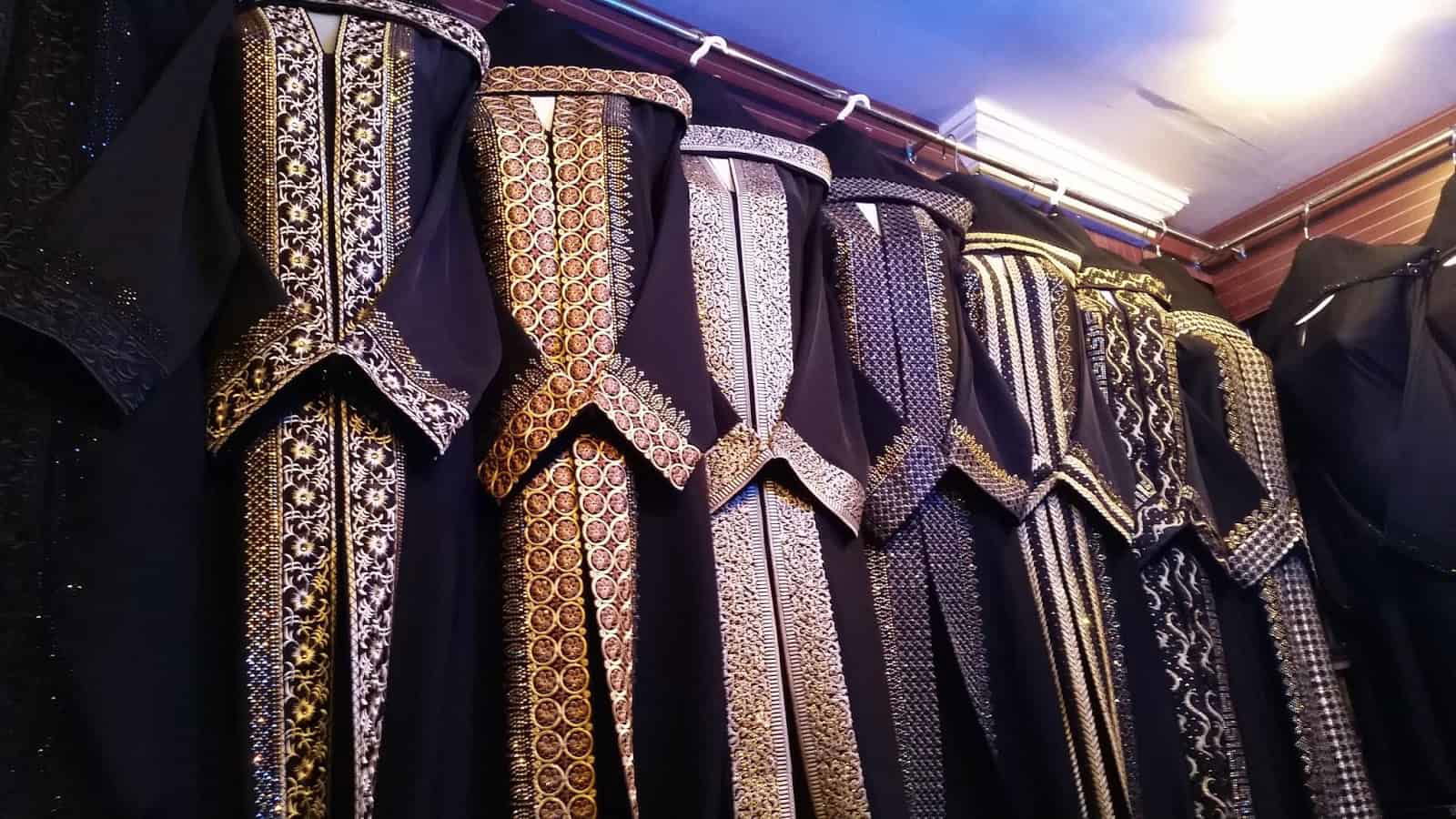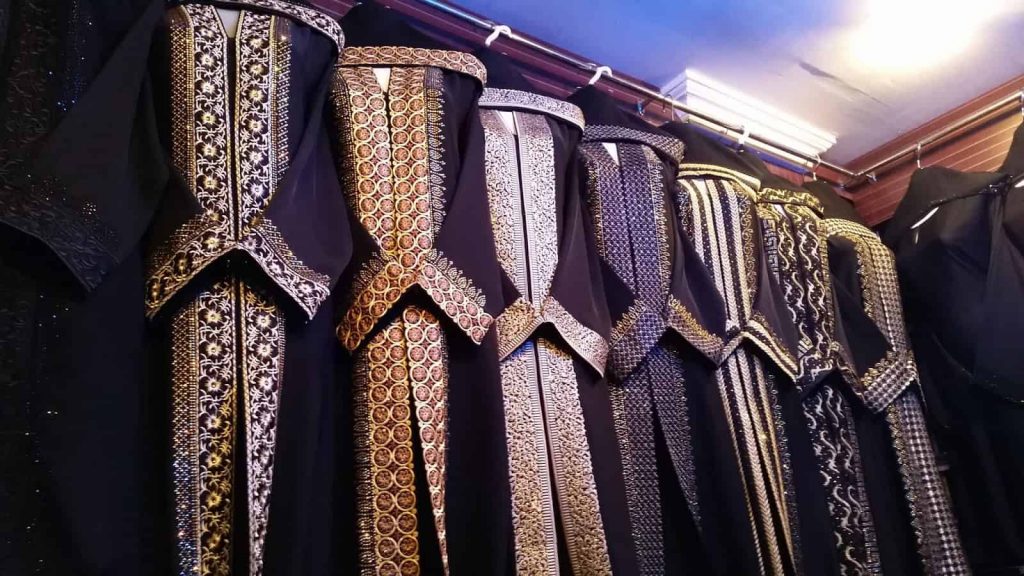 Naif Electronics Souk 
Naif Souk provides many platforms and stores specialized in selling electronics, with a variety  of uses, sorts and brands, and the electronics in Naif Souk are distinguished by their reasonable  prices in comparison with other commercial malls, you can buy many home appliances, and  everything related to modern technology and electronic devices.
Naif Souk Dubai hotels 
Rose Rayhaan by Rotana – Dubai 
Rose Rayhana Hotel by Rotana is considered one of Dubai's most luxurious and upscale  hotels, and is distinguished by its unique location on Sheikh Zayed Road, one step away  from the Financial Center Metro Station, and extending to 72 floors, and about 462  rooms. 

Hotel rooms are distinguished by elegance in furnishings and luxury in modern décor and  designs, all of them have a panoramic view of Dubai, its lively streets and the famous  Burj Khalifa. 
Hyatt Place Baniyas Square,  
Hyatt Place Baniyas Square hotel is one of the best luxury hotels in Naif Souk Dubai,  which is a four-star hotel. 

The hotel offers accommodation at the highest level of luxury and distinction; the rooms  include all service facilities, the most important of which is a flat-screen TV with satellite  channels, in addition to the hotel's restaurant and free internet services. 
Deira Naif Souk location 
Deira Naif Souk is located in the Emirate of Dubai specifically in Sikkat Al-Nakheel area,  which is located on the Al-Murshid Market Road, in the center of Deira Dubai, and you can  reach it easily through the Al Maktoum Bridge Road. 
Naif Souk opening hours  
You can visit Naif Souk all days of the week 8:30am – 11:30 pm