IMG Dubai – Games – Ticket Prices – Location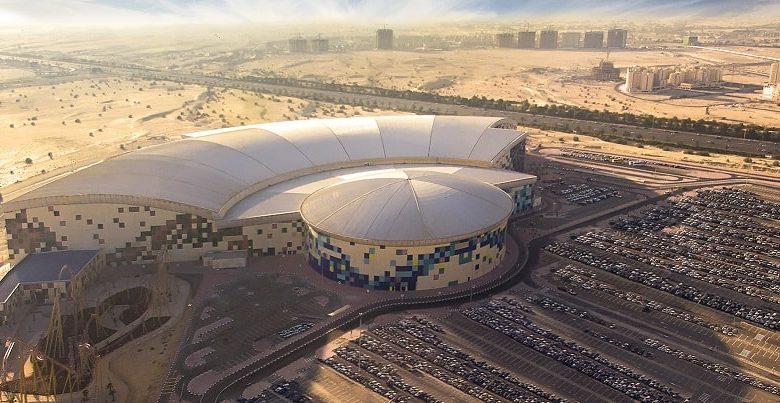 IMG Dubai Worlds of Adventure is one of the best places in Dubai, as it is the largest theme park in  Dubai. 
IMG Dubai Worlds of Adventure is characterized by its spaciousness, with an area of 1.5  million square feet, equivalent to approximately 28 football fields. 
IMG Worlds of Adventure Dubai includes many exciting games, taken from famous  characters, such as "The Powerpuff Girls", "Iron Man", "The Avengers", and it also contains  various places of excitement and suspense such as the "Lost Valley" area and "The Haunted  Hotel", and a lot of charming places for adults and kids, it is a unique experience of fun and  entertainment. 
IMG Dubai Worlds of Adventure theme and amusement park 
IMG Dubai World is one of the most wonderful places of tourism in Dubai, where you can spend a  full day of fun and enjoyment with your family or friends. 

It is also one of the best landmarks in Dubai for kids aged more than 8 years old, as it is  considered the largest covered theme park in the UAE and the Middle East. 

IMG Dubai receives more than 20,000 visitors a day, to enjoy a fun-filled day, do not miss  the amazing rollercoaster as it is the best Dubai IMG world rides, which increase your  heartbeat of fun and excitement. 

Roller Coasters are up to 40 meters in length, so you can enjoy the amazing IMG skyline with  an atmosphere full of adventure with the famous Marvel character. 

Get ready to ride the Predator, and enjoy an exciting adventure with the terrifying spirals, as  you prepare for the sudden vertical descent. 
Best activities to do at IMG Worlds of Adventure 
You can enjoy a wonderful view of beauty and adventure at the same time, through several  interesting entertainment places, the most important of which are: 
1- Spider-Man Doc Ock's Revenge 
You can roam the world of IMG Dubai with "Spider-Man", to help him fight his evil enemy "Doc  Ock" in order to prevent him from stealing energy supplies from the city, what an interesting  and controversial experience
2- The Haunted Hotel 
If you have the courage, visit the Haunted Hotel and enjoy an interesting adventure, with mazes and an atmosphere full of multiple scenes of horror and panic, and always remember that  leaving that hotel is not easy. 
3- Cinemas at IMG Theme Park Dubai 
Novo Cinemas IMG Worlds of Adventure Dubai 
Novo Cinemas, one of the Middle East's largest cinema companies, operates its state-of-the-art  flagship location at IMG Worlds of Adventure in Dubai.  
Don't miss the IMAX® with Laser Experience, three VIP screens with Novo's famous 7-Star  service, a private lounge with a dedicated fine dining menu and personal butler service, fully  reclined leather reclining seats with pillows and blankets – the perfect luxurious experience. 
Hulk Epsilon Base 3D 
Do not forget to reserve your wheelchair in one of the best fun cinemas, by watching the most  interesting battles of The Hulk, fighting its evil enemy, using 3D, to enjoy a unique experience  of amazing adventures, which will not be repeated at any other city except IMG Dubai. 
4- Avengers Flight Of The Queen Gates 
You can control a two-seater "Queen Jet" plane, and participate in an adventure with other  "Queen Jet" planes with an atmosphere full of enthusiasm and suspense in IMG Worlds of  Adventure, and you can share the adventure with the best Marvel characters in this wonderful  game. 
5- Lost Valley 
In IMG Worlds of Adventure, you can enjoy an atmosphere full of challenge, where the Lost  Valley takes you to a prehistoric journey, watching the scary dinosaurs, while enjoying an  exciting and unique experience, you can also enjoy an exciting train ride, and spend a fun and  exciting day.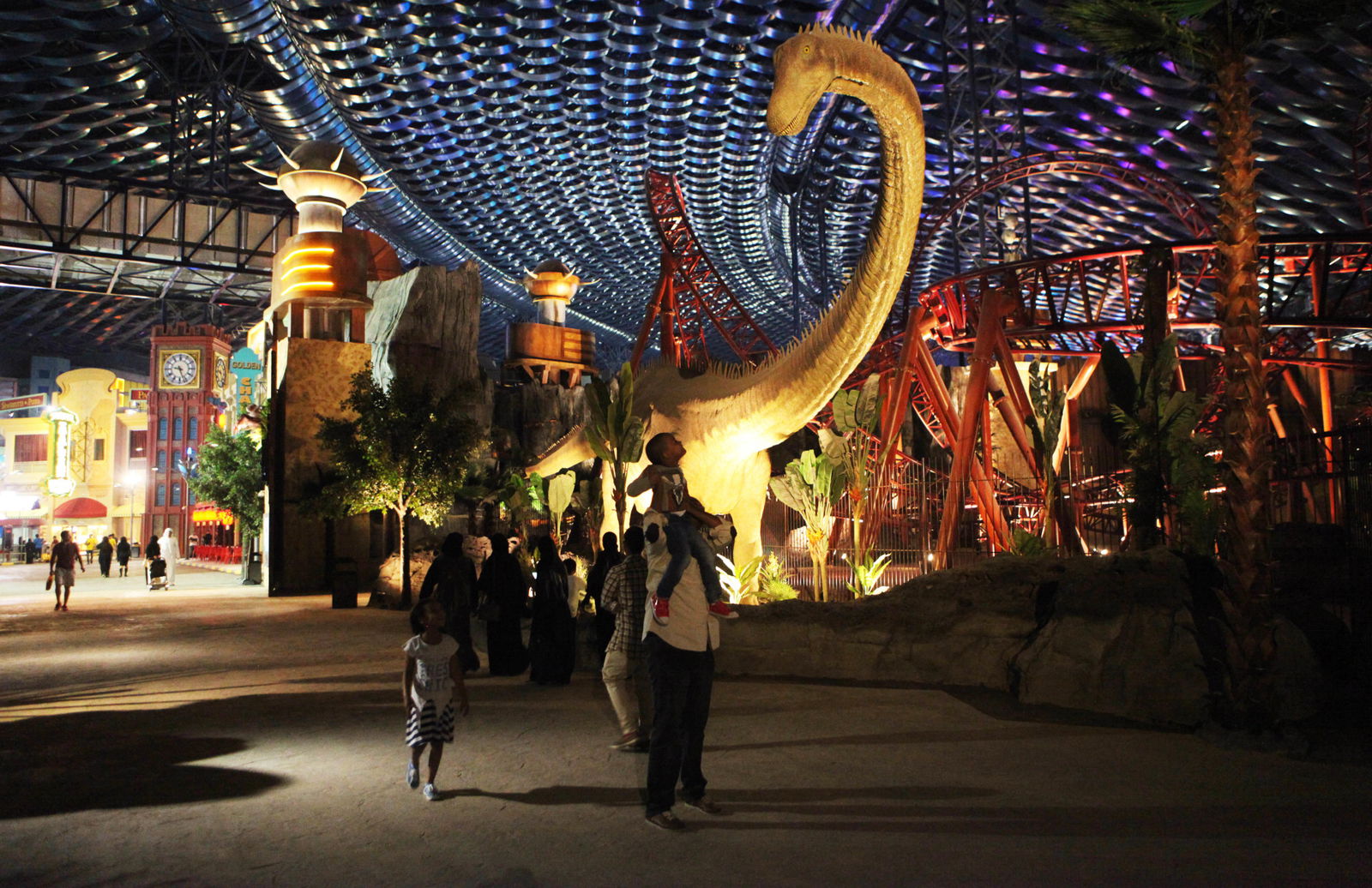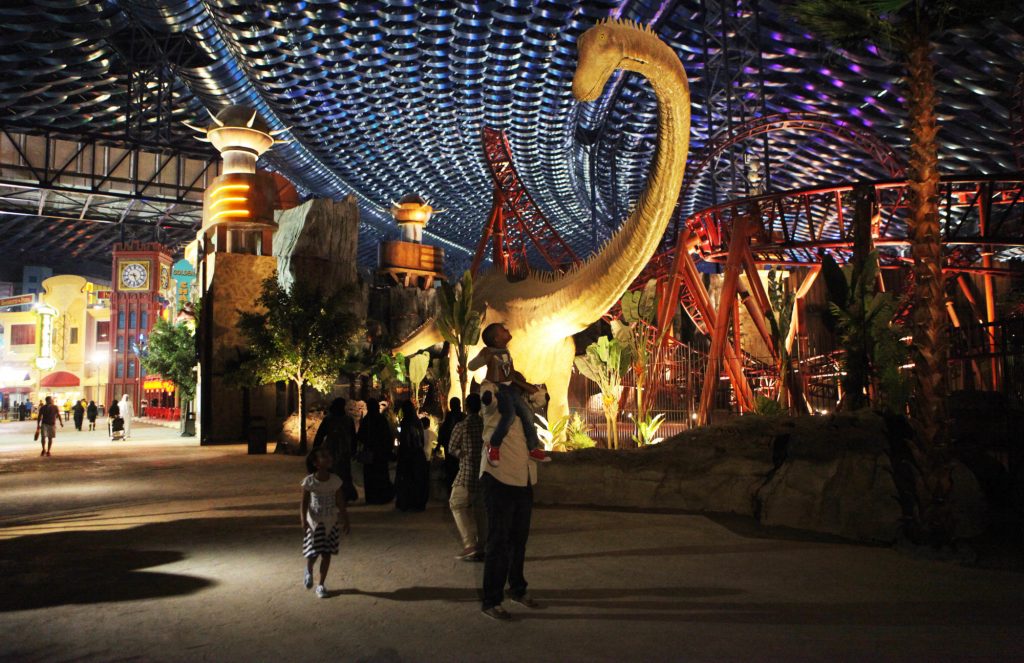 IMG Worlds of Adventure restaurants  
Enjoy the distinctive restaurants in the world of IMG 
You can take a break and have fun, by having a quick meal in one of the different restaurants  there, as IMG Dubai has many local and international restaurant chains of amazing fame. 
IMG Worlds of Adventure visiting times 
IMG Dubai Theme Park receives visitors on the following days: 

Sundays to Wednesdays from 11:00 am to 9:00 pm. 

On Thursdays, Fridays, and Saturdays, from 11:00am to 11:00pm  

Do not forget to go to the theme parks earlier than the visiting times, so that you can enter  early, and enjoy the exciting adventures there. 

Visit IMG Worlds of Adventure in the middle of the week, it's less crowded than holidays,  and don't forget to charge your camera and phone so you can shoot the fun scenes at the theme  and amusement park. 
Dubai IMG World of Adventure Tickets 2021 
IMG World of Adventures has announced that it has launched special offers for its visitors, so  that they can enter the theme parks throughout the year, by providing annual tickets. IMG  Dubai includes the following 2021 ticket prices: 
The annual World Dubai tickets price is 1295 AED. 

The price of IMG Dubai one-day tickets for residents is 195 AED per person. • One day entry ticket for young residents 175 AED. 

One day entry ticket for non-residents per person of 245 AED. 

One-day entry ticket for non-residents for kids 225 AED. 

Tickets can be purchased through the official website. 
Important note: IMG Dubai ticket prices 2021 are subject to increase or decrease according to  the date of your entry to IMG Dubai theme parks
Best hotels in Dubai near IMG Adventure World 
∙ The St. Regis Dubai The Palm Resort & Club 
The St. Regis Dubai Resort & Club contains distinctive and ideal villas for families to stay in,  as it has 4 bedrooms, a private pool, an equipped kitchen, and fully-prepared bathrooms for  guests, in addition to all the favorite facilities for guests. 
The resort includes green playgrounds, so that guests can play golf games. It also includes polo  halls, in addition to fitness halls, sauna and spa. 
The resort has a variety of restaurants, where you can have your favorite meals, through  different cuisines such as East Asian, French, Italian, Lebanese. 
The St. Regis Dubai Resort & Club is 5 km from IMG Theme Park. 
∙ Ghaya Grand Hotel Dubai 
Ghaya Grand Hotel enjoys distinguished services. It is one of the best five-star hotels in Dubai.  It provides an enjoyable stay for guests, through modern rooms with distinctive decorations,  with all the requirements that guests are keen on, such as a minibar, a coffee machine, and an  LCD flat screen. 
Ghaya Grand Hotel includes a fitness center and a large outdoor swimming pool. You can also  sip a cup of Arabic coffee in the hotel's lobby with comfortable seating. 
The hotel is located in the International Media Production Zone, close to the IMG theme park  in less than 15 minutes by car. 
∙ Premier Inn Dubai Silicon Oasis Hotel  
Classified as one of the best hotels in Dubai, Premier Inn Dubai Silicon Oasis includes a room  equipped with the latest amenities that guests require, through a terrace overlooking the Mall of  the Emirates. The rooms also have a modern flat screen LCD, free internet, and work desk. 
The hotel offers a diverse restaurant in a modern style, you can have your favorite meals 24  hours a day, it also serves the guests' favorite dishes such as Mediterranean and East Asian  dishes. 
Premier Inn Dubai Silicon Oasis is located near the IMG Dubai theme park, 7 km away, and  Dubai International Airport is a 15-minute drive away.
IMG Worlds of Adventure Dubai Location on the map 
IMG Worlds of Adventure Sheikh Mohammed bin Zayed Road Dubai is located in the center  of Dubai, next to the Global Village, which is close to Arabian Ranches. 

If you are at Al Maktoum International Airport, you can reach IMG Worlds of Adventure  with a distance of 50 km, and if you are at Dubai Airport, it will be about 30 km from the  theme park.