Guide for Al Mamzar Beach Park -Pictures – Activities – Entrance Fees – Services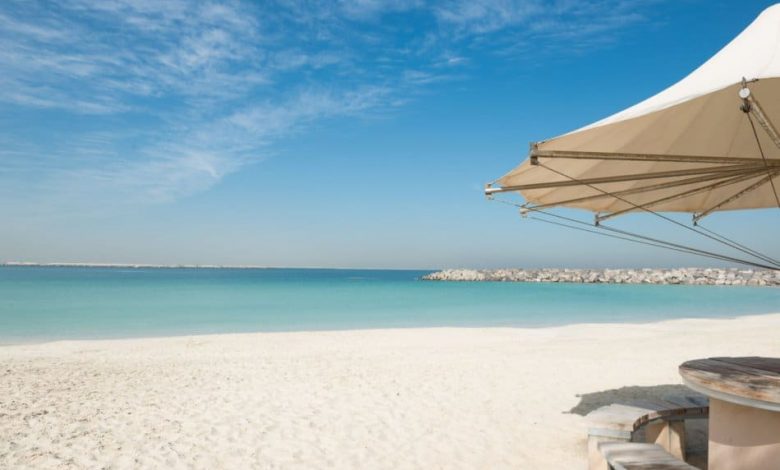 Al Mamzar Beach Park is one of the distinctive parks in Dubai. It is characterized by its vast area  extending over more than 100 hectares and its unique and wonderful location, as Al Mamzar Park  overlooks the shore of the Arabian Gulf. 
Visiting Al Mamzar Beach Park is a must, it is considered one of the smart parks of Dubai, smart  gates, smart chairs and a smart oasis that convert the humidity of the air into fresh drinking water  are available in Al Mamzar Beach Park which is located in Al Mamzar area, in addition to the  smart rescue service via a drone aircraft to save the visitors of the sea from drowning. 
Al Mamzar Park was opened in 1994 to be one of the best places of tourism in Dubai that is  suitable for families, especially during holidays, when individuals try to enjoy the golden sands  of the beach, the charming green spaces and many recreational activities that are housed in the  wonderful Mamzar Beach Park.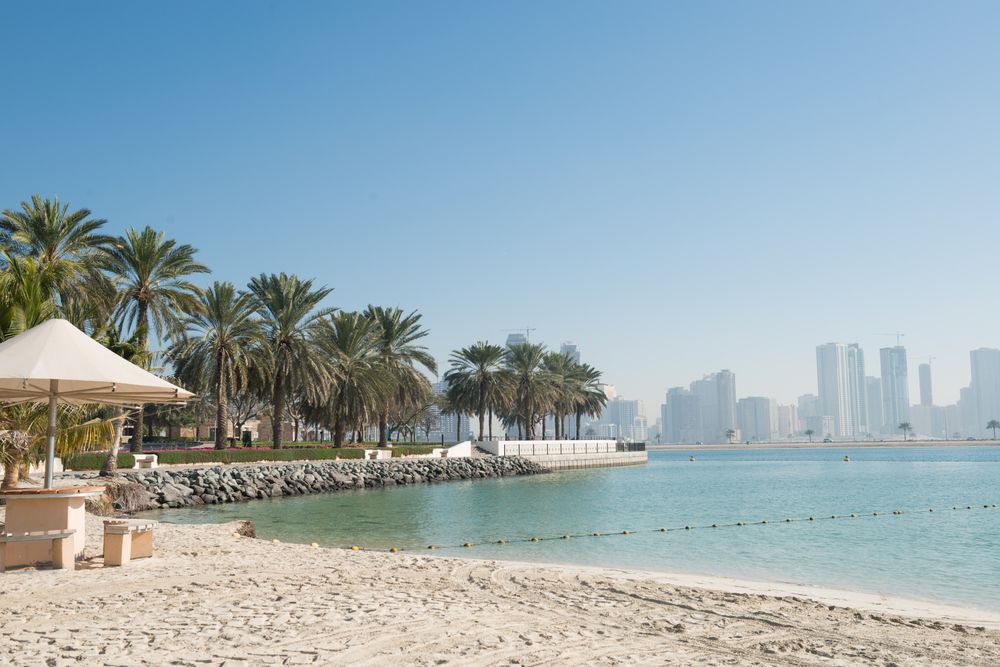 The best activities to try in Al Mamzar Beach Park 
It is impossible to visit Al Mamzar Beach Park without enjoying swimming in the Al  Mamzar Sea, Dubai, as Al Mamzar Park Dubai includes five different beaches, all of  which have the highest safety rates, as there are several rescue towers. 

You can also do a lot of aquatics sports in Al Mamzar Beach Park, as it provides its visitors  with water boards to practice skating and jet skis, as there are swimming pools and private places designated for visitors to change clothes and take a shower. 

If you want to have perfect BBQ all you have to do is go to Al Mamzar Park, which is  characterized by barbecue areas with chairs and tables for those who love group barbecues.

 

Al Mamzar Beach Park, Dubai includes large green areas that you can wander around and  enjoy the amazing natural atmosphere, or you can sit on the golden sands of the beach, in a  quiet romantic atmosphere, to get rid of any pressure. It is one of the tourist attraction in  Dubai for children that they can enjoy playing and strolling safely within designated  playing areas for children. 

You can spend good time in Al Mamzar chalets in Dubai, as the park allows its visitors to  rent the most luxurious chalets in Mamzar Dubai, to stay there for more than one day, in  order to enjoy the special magic of that picturesque place, and the Mamzar Beach Park is  located close to several luxury hotels where you can stay there and enjoy the finest  services. 

Al Mamzar Beach, Dubai is characterized by the allocation of football and volleyball fields  for visitors. Where you can enjoy playing and have fun. 

There are many things to do in Al Mamzar beach Park that you shouldn't miss, one of  them is visiting "Sharjah Marine Life Center", which is located near the park, and has a  variety of different and unique marine creatures. You can visit it with the family so that  children have the opportunity to enjoy that exciting experience.

Al Mamzar Park in Dubai is considered one of the Dubai theme parks and one of the most  entertaining activities in Al Mamzar Park Dubai is the big theater which is in the park, it  offers the most beautiful musical shows and entertainment activities for visitors, it is open  and accommodates a large number of guests. 

Do not forget to climb the wooden tower in Al Mamzar Beach Park, which gives you a  wide view of all parts of the park, its beaches in addition to the bay water. 

∙

Al Mamzar Beach Park contains many food stalls that offer hot drinks and fast food meals  in addition to places for showers. 

Enjoy the sunset view on the sea of Al Mamzar, as Al Mamzar Beach Park provides  comfortable beach chairs that you will find all around Al Mamzar Beach Park.
Al Mamzar Beach Park Timings. 
Dubai Municipality has allocated several times, and you can choose the most suitable one  for you to visit Al Mamzar Beach Park Dubai. 

The park receives visitors on days from Sunday to Wednesday 8:00am – 10:00pm.

∙

It also receives visitors on Thursdays, Fridays and Saturdays, as well as on official  holidays 8:00am – 11:00pm.  

Mondays and Wednesdays allocated for women in Al Mamzar Beach Park, with only  children under five years old.  
Al Mamzar Beach Park parking 
There are parking spaces near the park entrances which are free for visitors.  Entry Fees of Al Mamzar Beach Park  
Entrance ticket to Al Mamzar Beach Park for adults is only 5 AED. 

Entrance ticket to Al Mamzar Beach Park, by car, is 30 AED. 

Entrance to Al Mamzar Beach Park is free for disabilities.

 

 

The best hotels and chalets near Al Mamzar Sea, Dubai 
Here we offer you a bouquet of the best hotels in Dubai next to Al Mamzar Park, which includes  the finest Dubai beaches that provide you luxurious accommodation and services. You can  choose from these hotels and chalets the most suitable one for you and the closest to your needs.
Crowne Plaza Dubai Hotel – Deira 
The Crowne Plaza Dubai Hotel- Deira is one of the best hotels in Dubai, and it provides its  guests easy transportation to most of Dubai's vibrant landmarks and streets, as it is only  300 meters away from the Reef Mall, in addition to that it is located opposite the  Salahuddin Metro Station, which is It facilitates several transportation to the Jumeirah  neighborhood and the Mall of the Emirates. 

The hotel rooms are air-conditioned and spacious, including an elegant sofa and  refrigerator, and are characterized by colors from the soft cream, with comfortable and soft beds, and there is a distinctive marble bathroom with a bathtub and various toiletries, in  addition to a TV screen and free internet. 

The hotel includes an outdoor swimming pool for outdoor swimming lovers, and the hotel  provides its guests with a health club, a sauna center and a therapeutic massage, in addition  to a gym equipped with the latest sports equipment, and on the entertainment side, the hotel  team holds a group of interesting shows in the evening, and the hotel's reception desk is  open 24 hours a day, 7 days, they arrange private tours for visitors upon request. 
JW Marriott Marquis Hotel Dubai 
The JW Marriott Hotel is one of the best hotels near Al Mamzar Park in Dubai, which is  classified as a four-star hotel, which provides visitors elegant and luxurious  accommodations, as it is not far from the vibrant downtown streets, in addition it is  approximately 10 minutes far away from Dubai International Airport by car. 

The rooms in the hotel are spacious and elegant, as they are bright and naturally lit, and  contain luxurious elegant and soft beds, and there is a separate seating area with a flat screen TV with satellite channels, in addition each room there has a marble bathroom  includes a bathtub and equipped with all tools and toiletries. 

On the roof of the hotel there is an outdoor swimming pool, and also provides guests with  about 10 different restaurants, the most important of which is the "W. Steakhouse", which  offers delicious Asian and Italian cuisine, and you can taste a variety of different flavors in  Market Place, in addition the hotel provides free transportation services to Dubai Mall,  City Center Mall and Burj Khalifa, while Dubai's public Mamzar beach has transportation  services with an additional cost. 
Al Mamzar Beach Park location 
Al Mamzar Beach Park is located in Dubai in Deira area, north of Al Hamriya Port, within the  famous Al Mamzar area between Dubai and Sharjah, United Arab Emirates.