Things to do in Zabeel Park Dubai, Timings, Entry Fee, Dubai Frame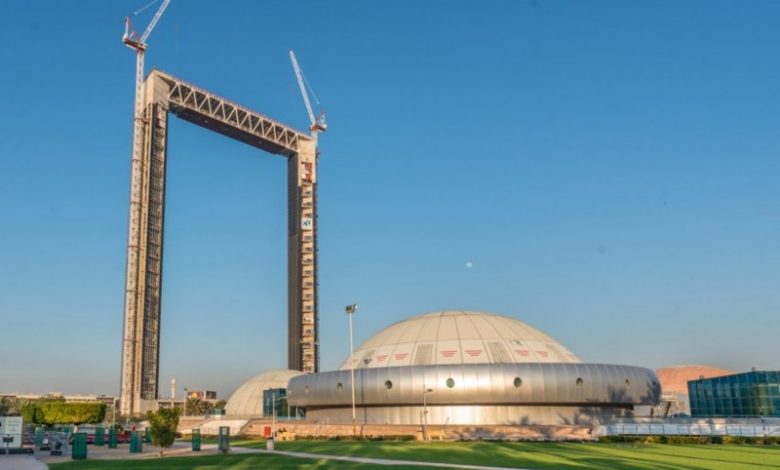 Zabeel Park is the biggest park in Dubai and one of the public parks in Dubai that provide  entertainment places to spend a good time especially at holidays, as Zabeel Park has many green  lands, playing areas for children and many other facilities.  
Zabeel Park Dubai is among the most important places of tourism in Dubai and one of the most  famous theme parks and attractions for visitors and tourists, especially as it includes many new  entertainment platforms, which distinguish it from other public parks in Dubai, which are divided  into three parts. 
Here is a comprehensive guide to the famous Zabeel Park, so that you have the chance to know it,  visit it, and enjoy the most important activities at Zabeel Park in Dubai and the various activities  that made it a unique cultural project, as well as a group of amazing views, amid the wonderful  nature of Zabeel Park Dubai.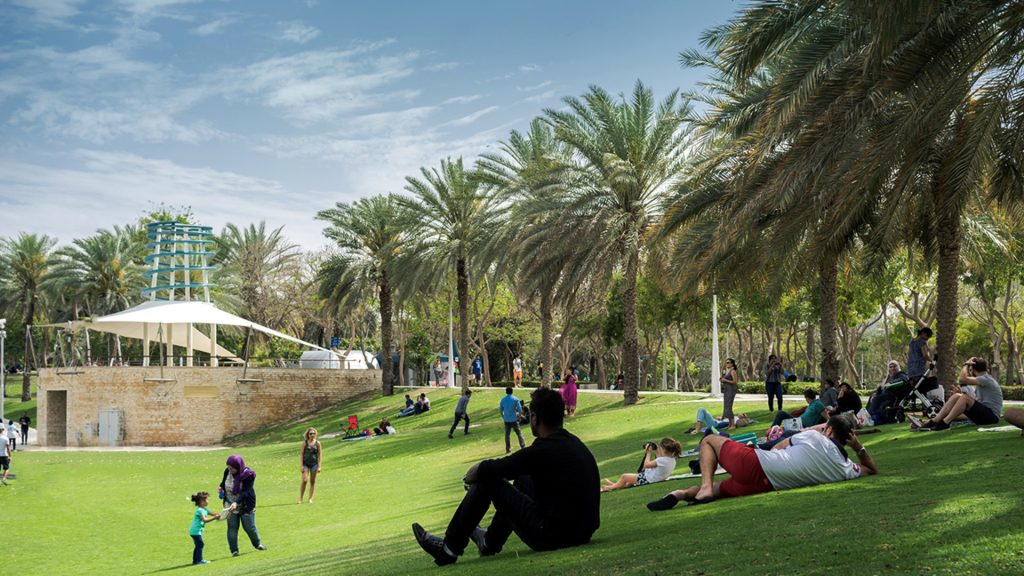 Zabeel Park Dubai 
Zabeel Park was opened in 2005 by the Dubai Municipality, and it is located in the heart of  Dubai, with an area of about 52 hectares. 
Zabeel Park consists of three areas A, B and C, linked by two suspended bridges designed for  pedestrians, as well as an internal train that circulates the three parts. These sections include areas  designed especially for children.  
The most popular things to do in Zabeel Park Dubai.  
There are many things to do in Zabeel Park Dubai here is a list of the most prominent activities:  
While visiting Zabeel Park in Dubai you have to see one of the most important landmarks  in Dubai, the Dubai Frame.  
The Dubai Frame is located in Zabeel Park in Dubai and is characterized by stunning  architectural design and beautiful panoramic views. You can also discover the past and  present of Dubai. 
Dubai Garden Glow is one of the most famous attractions to enjoy at Zabeel Park Dubai  which is located at Area B. 
This park, Dubai Garden Glow, includes 25 designs of 3D geometric shapes artworks and  paintings that emit variety of visual effects, it includes several parks, such as: –
1- The Dinosaur Park: This Park contains moving models that represent the life  cycle of the dinosaurs starting from the stage of birth, in addition to a laboratory  that allows visitors to learn about the life stages of extinct dinosaurs. 
2- Ice Park Dubai: Zabeel Ice Park hosts miniature copies of the most important  landmarks in the UAE made with 5,000 tons of ice. 
 

Zabeel Park also includes a huge theatre that exhibits the best artistic and theatrical shows  for entertainment throughout the year. 

Zabeel Park Dubai includes a famous Lake, which provides you with a golden opportunity  to enjoy boating in Zabeel Park, through a set of boats which are specialised for to visitors. 
Zabeel Park boat ride tickets coasts 40 AED for a two person in small boat, and 50 AED for a large boat with seating capacity for four. Each boat gives a 20 minutes ride. 
One of the things to do in Zabeel Park is wandering around the suspended bridge in the  park, and enjoy the view of some of the most important and famous streets in Dubai, there  you can have a comprehensive view at the park, its vast green areas, and all its different  elements. 

There is also a train in Zabeel Park in Dubai that runs around the entire park, for only 2 AED, to get to know closely the features of the park and its various sections in an  atmosphere of fun and entertainment. 

Zabeel Park includes the Smart Palm, which provides free wireless internet services to  visitors 

Zabeel Park is one of the most prominent Parks in Dubai for children. There are areas have  been designated for especially for children, which include a range of games and activities  that children enjoy, to spend an enjoyable time away from parents in a complete safety. 

Zabeel Park allows visitors to bring a variety of foods with them or having family  barbecues. Also, Zabeel Park restaurants in Dubai offer several options to enjoy delicious  dishes. 

Zabeel Park includes a group of the best playgrounds allocated to practising various sports,  such as football, tennis, volleyball and many other sports.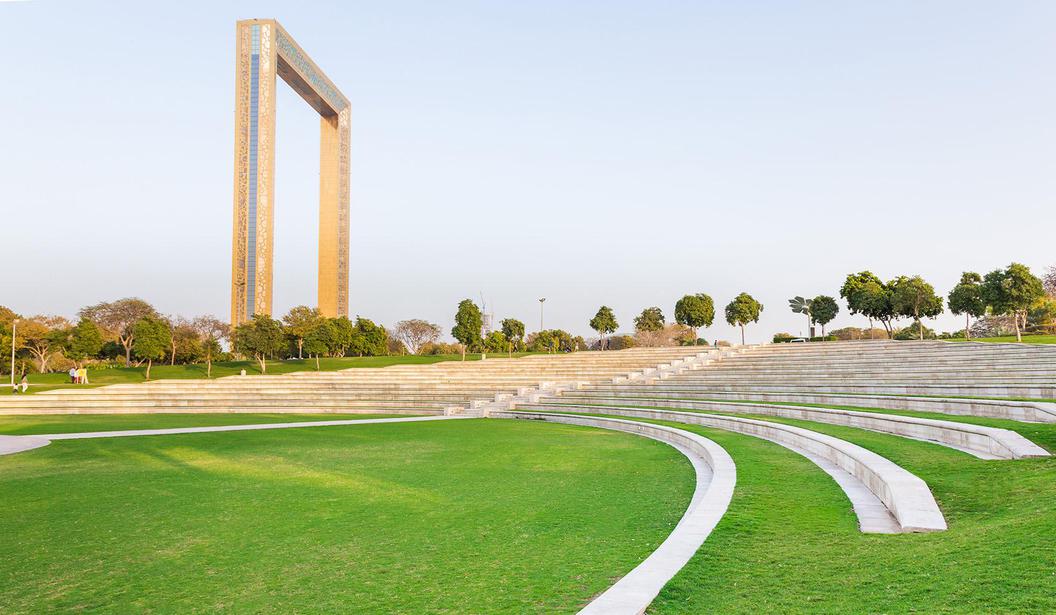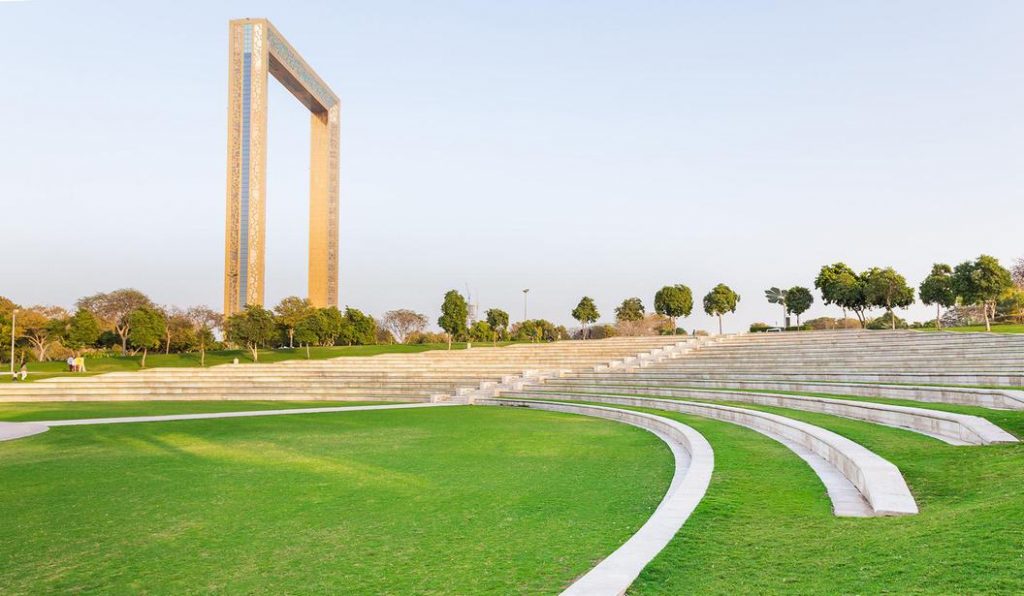 Zabeel Park Cricket Ground 
One of the most popular things to do in Zabeel Park is playing Cricket; there is a giant cricket  pitch in Zabeel Park Dubai.  
Zabeel Park bicycle area, where is a set of bicycles, so that visitors can wander through  the park's halls and its three sections on an enjoyable tour. 
Zabeel Park Flea Market 
Visiting Flea Market is one of the most important Zabeel Park events, as it is counted among the  popular things to do in Zabeel Park. The Flea Market attracts a large number of visitors looking  for bargain deals on second-hand products. The market is an excellent option to get something  you need at a very low price. 
Zabeel Park timings  
You can visit Zabeel Park in Dubai from Sunday to Wednesday from 8:00 am – 10:00 pm. • You can also visit it on days from Thursday to Saturday, from 8:00 am – 11:00 pm. 
Zabeel Park entry fees 
Dubai Municipality has set the ticket price to enter Zabeel Park at 5 AED for adults. • As for children under two years old and disabilities entry is free 
Dubai's best hotels near Zabeel Park Dubai 
Hyatt Regency Dubai Creek Heights 
The Hyatt Regency Dubai Creek Heights is one of the best Dubai hotels near the famous Dubai  Zabeel Park, which is located next to the Dubai Creek, and is 10 minutes from the Dubai Mall  and Burj Khalifa, and the hotel is about 20 minutes away from Jumeirah Beach by car. The  nearest airport is Dubai International Airport, which is only 10 minutes from the hotel. 
The hotel rooms are modern and elegant, and offer a panoramic view of the Dubai Creek, as they  include all the service facilities that visitors need, the most important of which are a mini-bar and  air conditioning, in addition to a coffee and tea making facility, the rooms also have a private  bathroom with a shower, Separate bathtub, free toiletries and robes.
Renaissance Downtown Hotel, Dubai 
The Renaissance Downtown Hotel Dubai ranks among the best Dubai hotels near Zabeel Park  Dubai. It was recently opened in Dubai and is located on the Dubai water canal, just steps away  from the city center, whose streets bustling with life, and the hotel also has an amazing view of  the Dubai skyline. The hotel is only 7 minutes away from the Dubai International Financial  Center, and the nearest airport is Dubai International Airport, which is only 20 minutes away  from the hotel. 
You can choose from 9 types of rooms that the hotel owns, and each room is characterized by the  presence of natural lighting, as the sun penetrates all the rooms through the windows extending  from the floor to the ceiling, and all rooms include all the amenities that guests need, such as a  48-inch flat screen TV, And specific panels to control lighting, a walk-in closet and a mini-bar, in  addition to the presence of large marble bathrooms, containing all visitors' needs to shower. 
Zabeel Park location in Dubai 
Zabeel Park is located in the Al Kifaf area, which is close to the World Trade Center, in the  center of Dubai in the Zabeel area, meaning it is located in the middle of the commercial area. 
How to go to Zabeel Park by Metro? 
You can easily reach the park by taking the Al Jafiliya metro station, which is the metro station  near the Zabeel area.