Wild Wadi Dubai Tickets prices 2021 – games – activities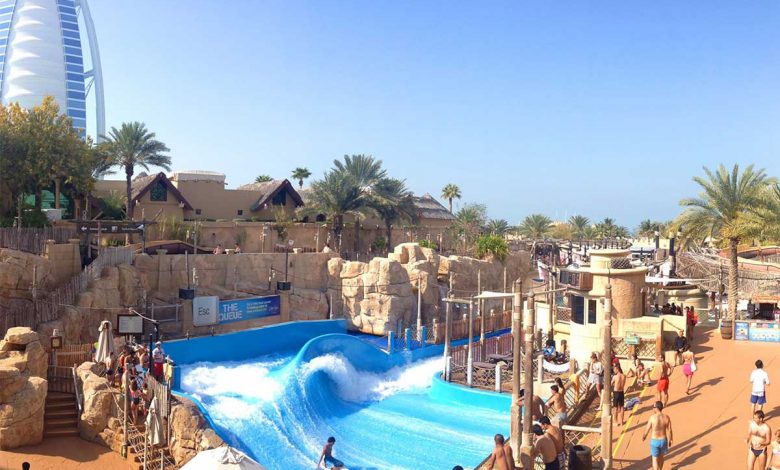 Wild Wadi Dubai Water Park is one of the most important Dubai theme parks and the most  prominent family entertainment water park in Dubai, and it is an important addition to the  distinguished tourism projects undertaken by the Emirate of Dubai in order to record a  distinguished position on the global tourism map. 
The owner of the Wild Wadi Dubai water park project is the Jumeirah International Company,  which is also the owner of the Jumeirah Hotels Group, we would have realized that we are in the  process of a diversified ambitious project, capable of global competition with its modern style of  implementation, as well as its distinguished and successful management. 
The most important characteristic of the giant Wild Wadi Dubai is the amazing diversity of  activities, it attracts large segments of visitors of different ages, where everyone spends times of  fun, especially as it was designed from the inspiration of the stories of Juha in the ancient Arab  heritage. Here is a guide to one of the best places to visit in Dubai. 
Wild Wadi Games 
Wild Wadi offers the best water sports in the Middle East, where the fun and excitement is  unparalleled. Here is the most interesting tour on Wild Wadi Dubai games:- 
1- Jumeirah Skyra: It is a slide located at a height of 32 meters with a panoramic view of the  water park. The guest enters through a dark tunnel 120 meters long, sliding in a sudden  way, at a speed of 80 km per hour. 
2- Tantrum Alley: The guests in this game sit on a rubber tire that can accommodate four  people to be shuttled downhill to the hurricane area and then moved to the eye of the  hurricane then to the second and third hurricane. 
3- Saddle tower: a ramp waterslide that takes you through a tube into a large pool at high  speed. 
4- Master Blasters: A huge spiral tube that takes you to a height of 15 meters above the  ground through water jets. 
5- Wipeout and Riptide: This game is for surfers and is one of only four surfing games in the  world. 
6- Wave Pool: This game is also called Wild Wadi Bay or Waves Bay. It is a pool of water  that includes artificial waves of up to 1.5 meters in height.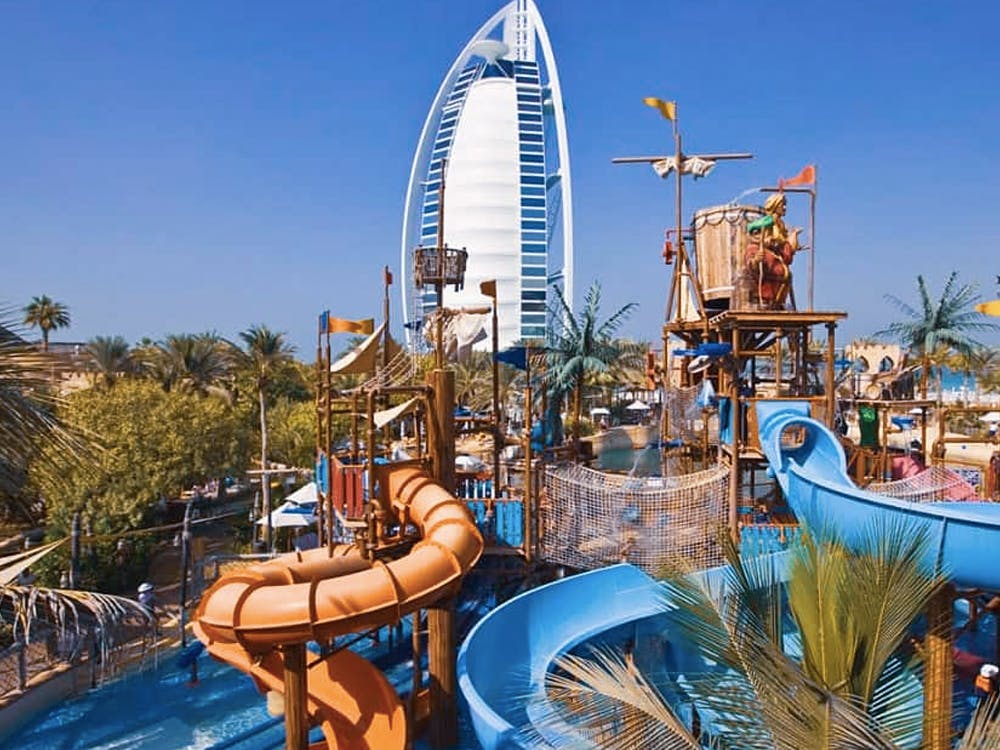 Best activities and rides at Wild Wadi Dubai 
As you learn about tourist places in Dubai, the Water Park Wild Wadi Dubai, will be your most  important choice, where you can find the best activities at Wild Wadi: 
Visit the amazing Wild Wadi Water park and enjoy the giant swimming pool, equipped  with warm water in the winter, and cold water in the summer, and it has many water slides,  and it is also equipped with a device for producing artificial waves for fans of surfing. 

The Wild Wadi Waterpark Dubai, which is considered one of the best tourist places in  Dubai for children, is also distinguished by waterfall, which was erected at a height of 18  meters, Its waters come out every 10 minutes, which softens the atmosphere in the park,  and gives visitors a sense of fun and gives them positive energy, along with a sense of  refreshment, and they can certainly take a lot of exciting souvenir shots. 

Kids' tourism in Dubai is a special concern, and the kids area, "Doo and Lake Juha \ Dhow  and Lagoon" is one of the most popular and racing areas among children, as it is full of fun, excitement and suspense, especially the giant water bucket, which suddenly spills on  children in the place of entertainment and fun. 

Best things to do at Wild Wadi for sliding lovers on the water, "Whipout and Riptide" will  satisfy that hobby with all its challenges and excitement. 

Breaker's Bay: it is one of the best rides at Wild Wadi and the largest wave pool in the  Middle East, this is one of the Wild Wadi rides that is ideal for all ages.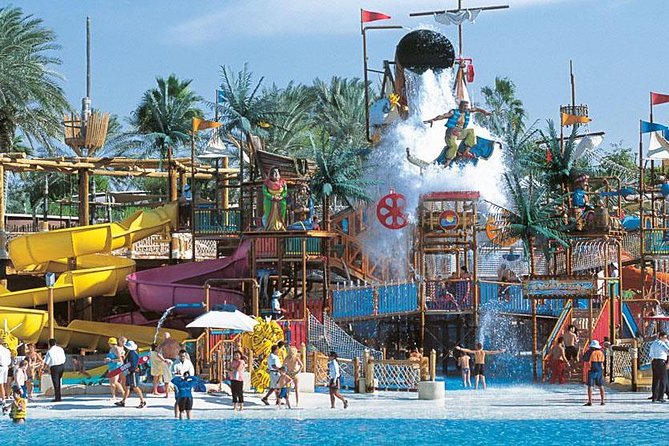 Timings for Wild Wadi Waterpark 
Opening hours for Wild Wadi Waterpark is Daily from 10:00am to 6:00pm. 
Wild Wadi Ticket Prices 2021 
One of the anecdotes that Wild Wadi Water Park Dubai prices are setting depending on the length  of the visitor. 
Ticket prices are subject to change at any time and according to seasons. For reservations, please  visit the official website. 
The prices of Wild Wadi Dubai tickets during the month of May 2019 have been  determined as follows:
∙ Entry prices to Wild Wadi Water Park for those under 1.1 meters are 248 AED, for guests  coming to Dubai. 
∙ The prices of online Wild Wadi Water Tickets for those under 1.1 meters are 220 AED. ∙ Wild Wadi Waterpark Dubai prices 2021 for 1.1 meters and more is336 AED. ∙ The price of online Wild Wadi Water tickets for 1.1 meters or more is 270 AED. 
∙ You can make it even more memorable by saving big on the tickets, and for that, you need  to make use of Wild Wadi Dubai Coupons. 
Things to know about Dubai Water Village 
∙ Some of the Wild Wadi games require lengths of more than 1.1 meters, so those under this  height will not be allowed to play these games. 
∙ Entry for kids under two years old is free with their families. 
∙ All ticket prices and services are exclusive of 5% sales tax. 
Additional services offered by Wild Wadi Dubai: 
The Wild Wadi Park Dubai offers additional services such as renting towels and lockers, and their prices are as follows: 
The price of renting a large bath towel is 48 AED. 

The price of renting a small wardrobe is 48 AED. 

The price of renting a medium-sized wardrobe is 69 AED. 

The price of renting a large wardrobe is 90 AED. 
Wild Wadi ladies night 
Wild Wadi Dubai Women's timings  
Due to the keenness of the Wild Wadi Water Park in Dubai on the privacy of women, and in  response to their needs to practice various activities in the park without restrictions, the park  management decided to allocate special times for women, usually from 8 to 12 on the first and  last Thursday of every month, and these Timings are subject to change at any time, so please 
keep an eye on park news and keep track of any change in dates and prices for Wild Wadi  Women's Day tickets. 
Best hotels near Wild Wadi Dubai 
There are many hotels located in the vicinity of Dubai Water Village: 
∙ Burj Al Arab Jumeirah Hotel 
The hotel was built on an island, and it includes a number of luxurious suites that overlook the  Gulf and provide great views of the water park for guests. It also includes 9 luxury restaurants  that offer a variety of food to satisfy all guests of different nationalities and tastes. It also provides  its guests with fitness centers and spa. 
∙ Jumeirah Al Naseem Hotel 
It is located 5 km from the Wild Wadi Water Park in Dubai, in Jumeirah, Umm Suqeim area. 
The hotel has a private beach on the bay. It also provides fitness and spa centers for guests, in  addition to a heated swimming pool and the possibility of practicing various marine and beach  activities. 
∙ Jumeirah Beach Hotel 
It is also located in Umm Suqeim area, and it is only one kilometer away from the Dubai Water  Village. It has its own beach, a number of various restaurants, a climbing wall and 5 swimming  pools, and guests are allowed to use these services for free 
Jumeirah Mina A'Salam Hotel 
It is located in the Umm Suqeim area, only 800 meters away from Wild Wadi Dubai, in the heart  of Jumeirah resort, and has a wonderful design in a boutique style, and many modifications and  renovations were made completely in 2015. 
∙ Jumeirah Al Qasr Hotel 
A distinctive hotel, 1.2 km away from Dubai Water Village. It has a private beach, 2 km from the  hotel. It is characterized by the presence of flowering gardens and scenic views. The hotel suites  and rooms have furnished balconies overlooking the gardens and waterways, which form  wonderful views, The attached restaurant also specializes in serving delicious seafood cuisines.
∙ Jumeirah Dar Al Masyaf Hotel 
It is about a kilometer from the Wild Wadi Dubai Park, which consists of several summer houses  in Jumeirah area, surrounded by beautiful gardens and waterways, and a number of swimming  pools in order to provide more fun and entertainment for guests, and it also has a private beach  for practicing many beach activities The buildings are surrounded by courtyards, and they have  well-furnished guest rooms. 
∙ Palazzo Versace Dubai Hotel  
It is indeed an Italian palace built since the 16th century, characterized by the ancient Italian  character, high ceilings, and Roman-style decorations, furnished in the same style as Italian  furniture and distinctive furnishings. It is surrounded by beautiful gardens, and it has 3 swimming  pools to serve guests, and it is calm and romantic. 
Hotels that give you free entry to Wild Wadi Dubai 
All guests of Jumeirah hotels enjoy free entry to Wadi Dubai Park. 
Dubai Water Village Location 
Wild Wadi Dubai Water Park is located in Dubai, United Arab Emirates, specifically in the  Jumeirah district, close to Jumeirah Beach Hotel and Burj Al Arab Hotel. It is affiliated with the  Jumeirah International Company, which owns a number of the most famous hotels in Dubai, all  of which provide them with a world-class management that guarantees them more success, spread  and distinction. 
Wild Wadi number: +9714384444