Sharjah Safari Park guide 2022 – ticket prices – most important activities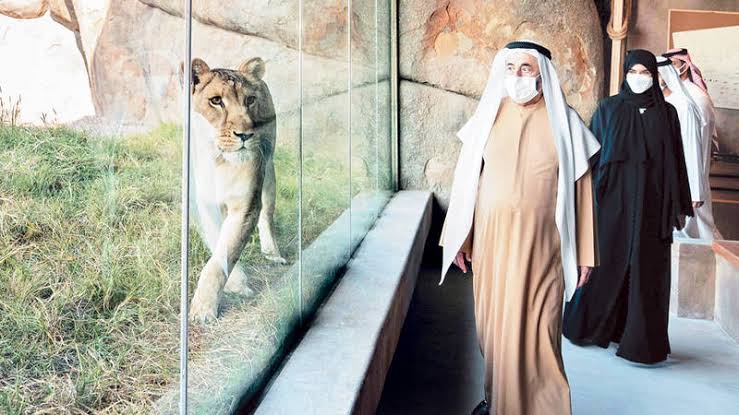 Since the opening of Sharjah Safari Park on Thursday 17 February 2022, it has welcomed more than 5,000 visitors, and it is the largest safari park outside Africa, and a huge wildlife attraction that includes more than 50,000 animals in addition to birds, and in this article we will shed light on everything related to Sharjah Safari Park from ticket prices, opening times, location and other important information.
About Sharjah Safari Park
Sharjah Safari Park was established by His Highness Sheikh Dr. Sultan bin Muhammad Al Qasimi, with the aim of preserving biological diversity, protecting rare and endangered animals and raising them in a suitable environment.
The park includes more than 120 different species of animals, birds, mammals and reptiles in addition to rare species from Africa as well as more than 100,000 African and local trees. Among the animals that can be seen inside Sharjah Safari Park are: the rare black rhinoceros, giraffes, elephants, and crocodiles Flamingos, deer, lions, baby white rhinoceros, African land turtles, African rock snakes, and many more other animals, birds and reptiles.
Also the park has many other things that guests can enjoy, including a huge natural lake surrounded by many restaurants and cafes, a safari camp for visitors, and many other things for entertainment, in addition to spruce trees that are necessary for the reserve, which provides food of goats and camels in the desert as well as the nectar of bees that leads to the production of honey.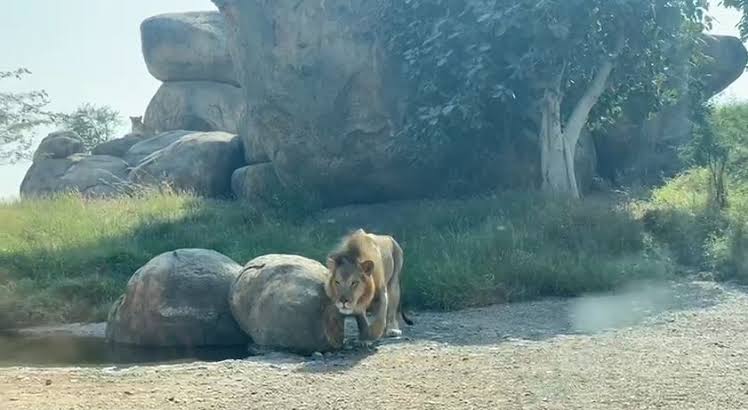 Sharjah safari Park ticket prices 2022
Sharjah safari Park tickets prices are divided into bronze, silver and gold as follows:
Bronze ticket: Sharjah safari Park ticket price is 40 AED for anyone elder than 12 years old, and 15 AED for children aged 3 to 12 years, the bronze ticket allows a walking tour of two to three hours with the bronze ticket, "in Africa section".
Silver ticket: The price of a silver ticket is 120 AED for those elder than 12 years old, and 50 AED for children aged 3 to 12 years old, and this ticket allows a tour of the bus for five to six hours in all environments except for the Serengeti. A full bus with a capacity of more than 20 people will be priced at 100 AED per person.
Golden ticket: The golden ticket in Sharjah safari Park allows you to have a private car with a private guide, for a period ranging from five to six hours in all environments, and
its price is 275 AED per person elder than 12 years old, and for children from 3 to 12 years old, 120 AED, and in the case of booking a luxury car for six people the payment is 1,500 AED, a private car that for nine people the payment is 2,250 AED, and a luxury car that for 15 people the payment is 3,500 AED.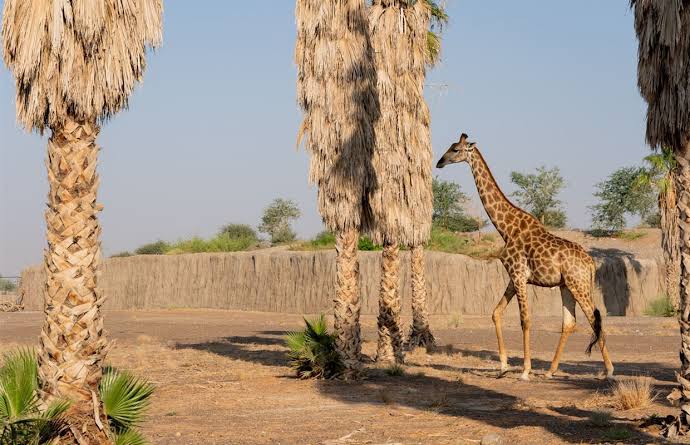 Read Maore: Best activities at Dubai Desert Conservation Reserve
Sharjah safari Park opening hours
The Sharjah safari Park is open daily from 8:30 am to 6:30 pm.
The last time for entry for gold and silver ticket holders is 2:00 pm.
The last entry time for Bronze ticket holders is 4 PM.
Sharjah Safari Park location
Sharjah Safari Park is located in Al Dhaid city\ Sharjah, specifically in Al Bardi Reserve, which covers an area of 16 km. Sharjah Safari Park area is 8 km² in the Al Bardi Reserve.
Sharjah safari Park activities
You can enjoy many activities inside Sharjah safari Park, such as learning about the types of animals inside it, especially endangered species, and seeing different animals such as lions and giraffes, and this is something that children will admire, and you can also take souvenir photos of yourself there and after spending your tour and watching the animals and birds and various reptiles etc…, you can have a meal in any of the restaurants around the natural lake or have hot drinks or fresh juices and sweets inside one of the cafes there.
And in case you need help, there is any problem or inquire about anything you can communicate with any of the employees within the safari, where there are more than 300 employees whose goal is to serve visitors in the best way.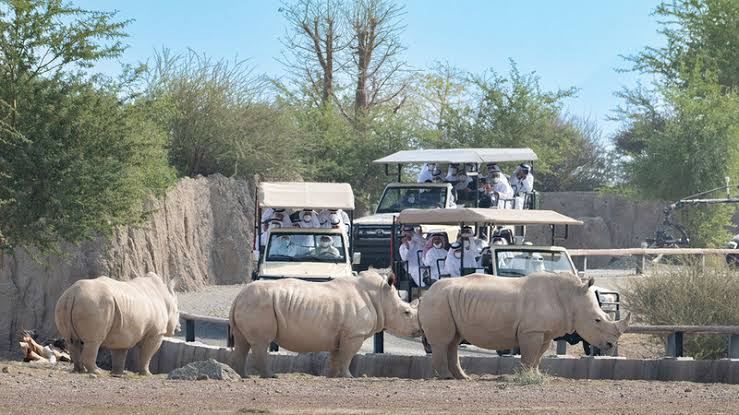 Sharjah safari Park sections
Sharjah safari Park includes different sections that simulate regions in Africa and are divided into:
"To Africa" area, which offers the possibility to explore the wildlife of the islands along the eastern coast of Africa.
The second area is called "Al Sahel" with its diverse wildlife, desert and pastures
The third region is called "Savannah" and it focuses on biodiversity.
The fourth region is called Serengeti.
The fifth region is called Ngorongoro .
The sixth region is called Moremi.
In short, Sharjah Safari Park allows visitors to explore all regions of Africa and its islands, to see various animals and birds such as the flamingo and many African plants and diverse animals.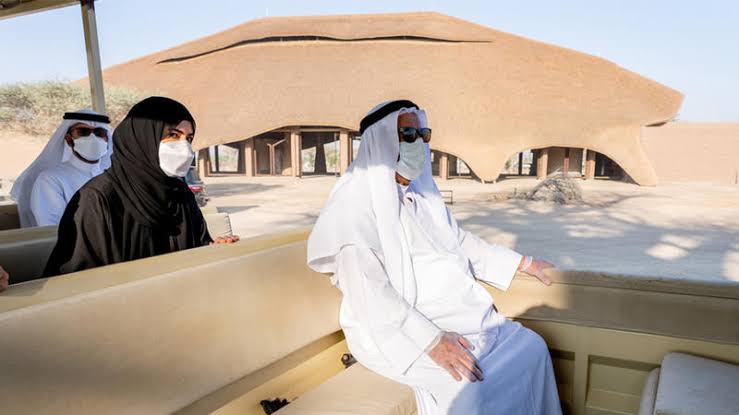 His Highness's speech on Sharjah Safari Park
In the speech of His Highness Sheikh Dr. Sultan bin Muhammad Al Qasimi on the Sharjah Safari, he explained that work on this project began more than 5 years ago until it was opened on February 17, 2022, and that the cost of this project exceeded one billion AED.
He added that the safari contains different plants and animals in an environment that helps them to reproduce and live in a way that suits them, and that this safari will be environmentally friendly and has been wonderfully designed for visitors to enjoy as well when they visit. In addition, the safari project has contributed to providing many jobs for more than 300 young men and women in Sharjah, who can work on safari in a special way and give their best for this project
His Highness added that the projects that will be implemented include other areas, including the Maliha area, where its projects will be distinguished, in addition to preserving the privacy of these projects to be far from residential places. His Highness Sheikh Dr. Sultan bin Muhammad Al Qasimi added that all the efforts and projects undertaken by Sharjah are based on specific foundations, the first of which: preserving the values, traditions and identity of the homeland, in addition to assisting in development without losing traditions, religion or principles. He called on the citizens to be proud of their homeland and religion and to hold responsibility
At the conclusion of his speech, His Highness pointed out that taking care of people in the Emirate of Sharjah is not limited to providing culture, education or development projects, but by following up and developing all their social conditions in addition to working on their entertainment. He also indicated his personal follow-up to the file of retirees in the emirate, who have made a lot of efforts for their country, as work is being done to raise their standard of living. At the end, he thanked all those in charge of Sharjah Safari Park project, including guides, administrators, employees, engineers and experts, who worked to implement the project with high accuracy to appear in the best possible way.
Sharjah Safari Park will certainly be a distinctive tourist destination for many people of different age groups inside and outside the UAE. Here we come to the end of our article. If you have any question, write in the comments below.