Mushrif Park Dubai Pictures – Activities – Services and Facilities – Entrance fee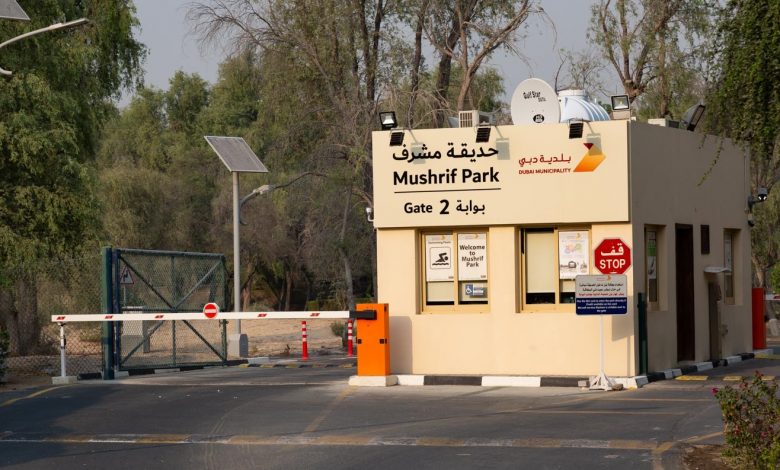 Mushrif Park is considered one of the most beautiful and oldest parks in Dubai, its vast green areas,  barbecue, picnic areas, and multiple sports facilities in Mushrif Park such as swimming pools,  cycling path and football fields, in addition to many places designated for children's, makes it a  distinctive park. 
The Mushrif Park Dubai, which is one of the best parks in Dubai, is located in Deira in the Mushrif  district, is considered one of the oldest parks in Dubai. It was opened in 1974 on an area of 125  hectares, and then it underwent for an expansion and restoration work in 1989 AD, to become one  of the most famous public parks for families in Dubai, which accommodate the largest number of  visitors each year.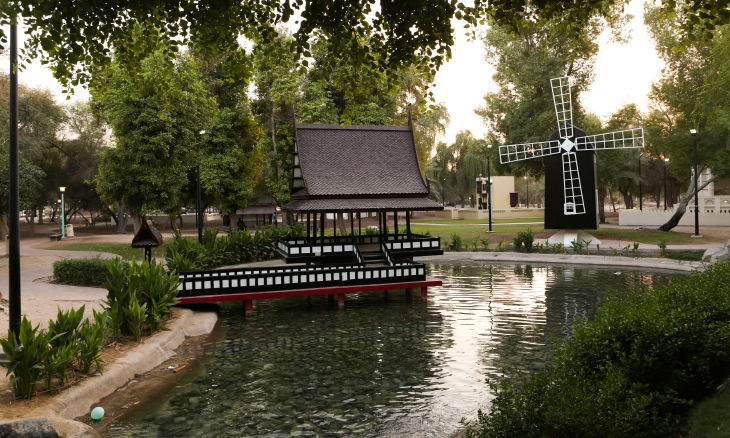 The most important information about Mushrif Park Dubai  
In Mushrif Park there is also the International Village, which contains thirteen models of Arabian  and western residences, such as the German House where you can witness what a traditional  German Hausbarn looks like. You'll be mesmerized by what a blue toadstool house would look like  if it were real or how genuine the replica of the Thai house in Mushrif Park looks. There the visitor  feels as if he is wandering around in a real village. There are many distinctive activities in Mushrif  Park, so Mushrif Park Dubai is one of the most prominent tourist places in Dubai. 
Best things to do in Mushrif Park Dubai  
Swimming pools in Mushrif Park Dubai is large pool that is characterized by cleanliness and  pure serenity, allowing you to escape from any pressures, and relax while swimming with  refreshing water, especially in the hot weather, whether alone or with friends, and also there  are swimming pools in Mushrif Park for children and kids' play area in Mushrif, where  also there are a lot of activities for families in Mushrif Park.  

The Mushrif Park is characterized by large green areas that include trees and flowers which  give comfort and peace, as well as the wonderful smell and creative view, among those green  spaces there are many paths for wandering and walking or running.  

Mushrif Park's provides industrial football fields, as there are all facilities that football  practitioners need, and if you are a fan of cycling, the park allocates a path that you can cycle  on to enjoy. 

Among the thing to do in Mushrif National Park is Riding the train, which is one of the most  prominent Mushrif Park activities, as it will take you on a quick tour to learn about the most

important features of the Mushrif Park Dubai, and the platforms and events in it, and this  train is the most favorite activity for children when they visit the park, and Mushrif Park is  one of the tourist places in Dubai For children, where places and facilities in Mushrif are  designated for children to enjoy playing in with the utmost safety. 

You can have a break to relax in one of the restaurants in Mushrif Park Dubai, those  restaurants that offer delicious meals, and the most varied dishes, which suit all tastes, and in  case you want to eat your homemade food, the park allows food And drinks. 

One of the unique activities in Mushrif National Park Is the opportunity of learning a lot of things  about horses. 

Mushrif in Dubai includes an equestrian centre that offers visitors horse riding and horse  tame lessons dressage, and jumping barriers through Mushrif Equestrian Club, as the club has  3 training fields. 

Mushrif hosts a theater that can accommodate up to 500 people, where concerts and  various events are held under the supervision of the administration of the Park Al Khawaneej. 

Mushrif is characterized by providing many parking spaces for visitors, in addition to  toilets and stalls selling ice cream and popcorn throughout Mushrif, Dubai. 

Eating in Mushrif Park in Dubai is one of the best activities that visitors enjoy. The park  provides barbecue areas with tables for preparing food. 

Aventure Park in Mushrif for tree climbing adventures for those who love to discover a  world full of ventures behind the Ghaf tree population in Mushrif is a world of  adventure that will send your adrenaline levels shooting through the roof, under the  supervision of professionals for all ages and groups, which is one of the most interesting things to do in Mushrif Park.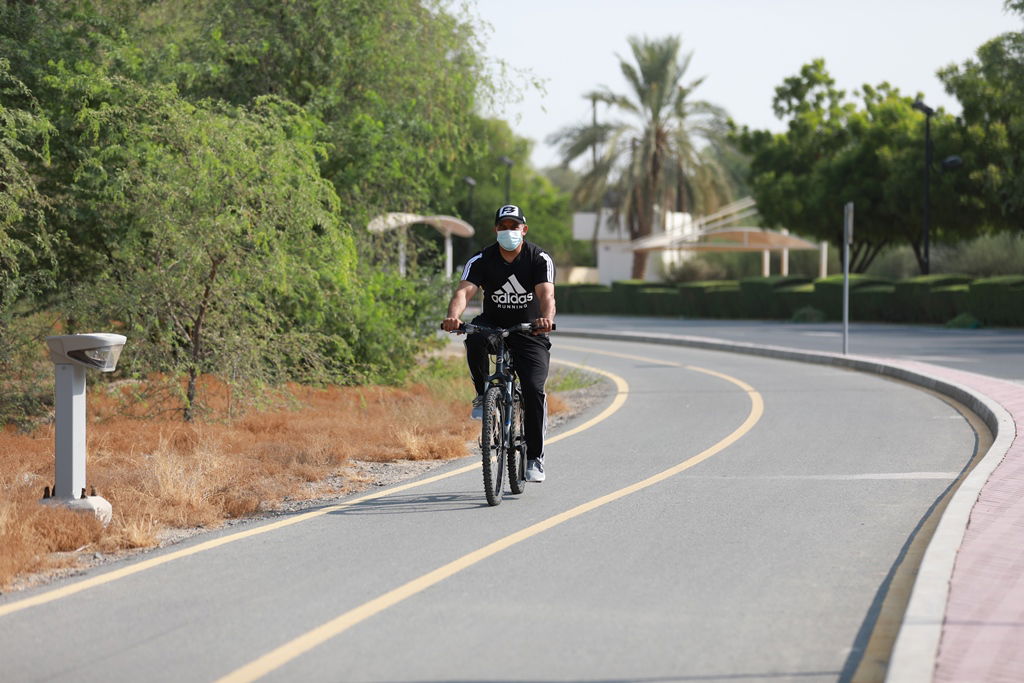 Mushrif Park timings  
Mushrif Park opens on Sundays, Mondays, Tuesdays and Wednesdays, 8:00 am – 10:00 pm.

∙

On Thursdays, Fridays and Saturdays, it opens 8:00 am – 11:00 pm. 

In Ramadan it opens 12:00 pm – 10:00 pm.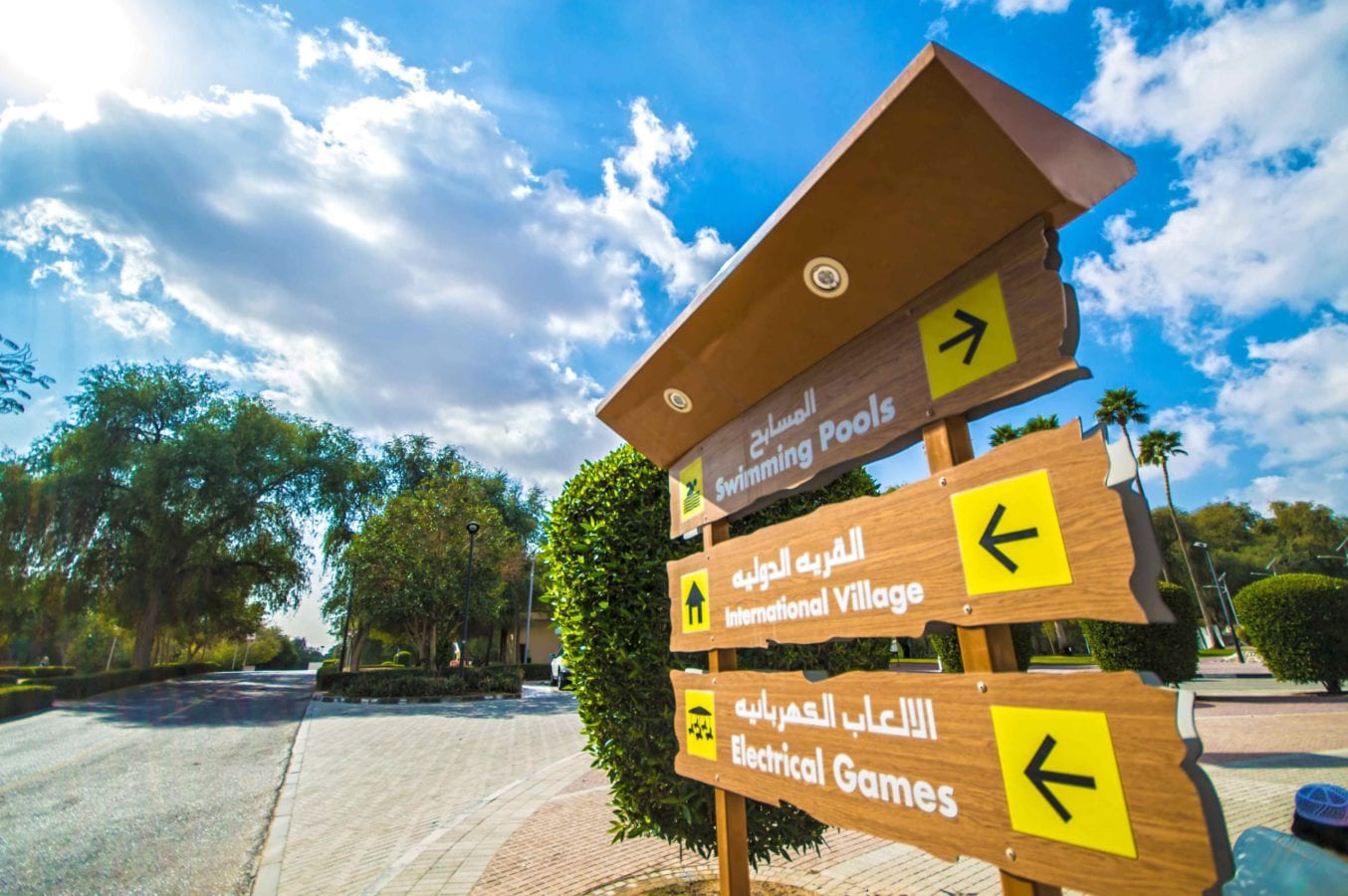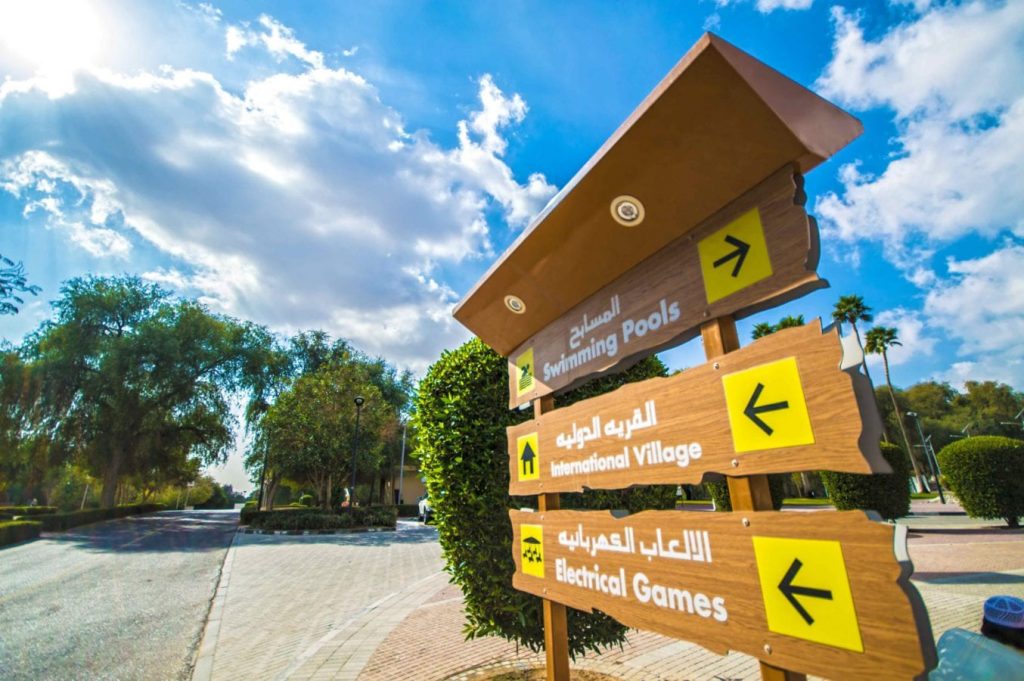 Mushrif Park entry fees  
Mushrif Park tickets prices for adults coast 2 AED.

Entrance fee by car coast 10 AED. 

Entrance is free for disabilities and children under two years old. 
Best hotels near Mushrif
Melia Desert Palm Dubai Hotel 
Melia Desert Palm Dubai is one of the most important hotels in Dubai, and it provides the best  accommodation with a luxurious standard, and it is located close to the Dubai Mall and Burj  Khalifa, about 20 minutes, and about 15 minutes by car from Dubai International Airport, in  addition to free Wi-Fi services throughout the hotel. 
The rooms in the hotel are equipped with an entertainment center and a LED screen TV, there is  also a Nespresso coffee machine, in addition to a surround sound system and a mini-bar fully equipped with everything you may need, in addition to a bathroom that includes all the toiletries,  and the hotel also has an elegant spa and a fitness center on top level 
Premier Inn Dubai International Airport Hotel 
The Premier Inn Dubai International Airport hotel ranks as one of the best hotels near the luxurious  Mushrif Park, which provides guests with the ability to move easily between Dubai landmarks and  downtown streets. The hotel is located near Dubai International Airport, about a 10-minute by car.  The hotel offers free transport services to Mamzar Beach Park, Dubai Festival City Mall, as well as  Deira City Center Shopping Mall, Dubai Mall and Burj Khalifa. 
The hotel rooms are spacious and air-conditioned and include a stylish work desk and a mini-bar,  along with a private bathroom with all toiletries and bathrobes, in addition to a 32-inch flat-screen  with satellite channels, coffee and tea making stall, as well as free Wi-Fi services. The hotel  provides guests with several different options to eat and enjoy the most delicious cuisine. 
Mushrif location 
Mushrif Park is located in Mushrif district, about fifteen kilometres away from the city center of  Dubai, on Al Khawaneej Road, in Dubai, United Arab Emirates.