Meena bazaar bur Dubai 2022: stores, Location, Working hours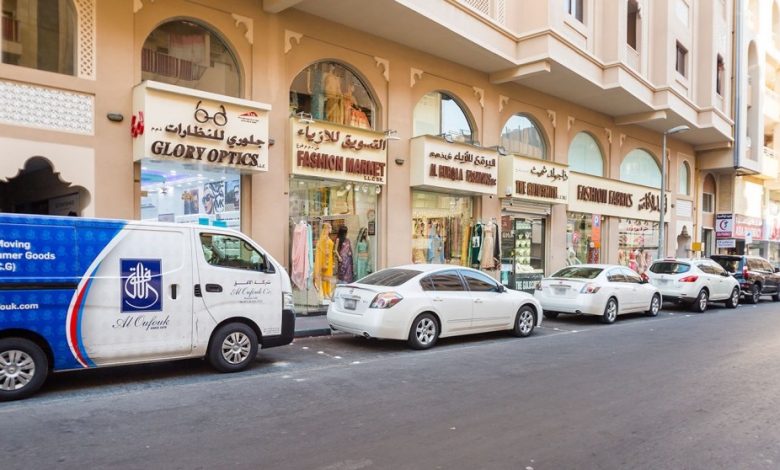 Meena Bazaar bur Dubai is the ideal destination for many people in the UAE in general to buy all jewelry, fabrics and accessories, as this Bazaar is filled with a wide variety of the most luxurious types and multi-colored fabrics, as well as the most beautiful Pakistani and Indian clothes imported from India, China, Japan and Taiwan, in addition to selling cotton and embroidered fabrics, also at Meena Bazaar Bur Dubai  you can find the oldest and most famous jewelry stores in Dubai, as well as shops of original Indian perfumes and spices, Indian furniture, especially handicrafts manufactured according to the highest standards of quality and efficiency.
Read More: Dragon Mart Dubai 2022: Dragon Mart timing, sections, activities
The pleasure of shopping is not complete without experiencing the famous Indian food in all countries of the Arab world, specifically in the UAE. All this and more you can find in Meena Bazaar Bur Dubai, which offers you an enjoyable shopping experience and beautiful views of the magnificent Dubai Creek at reasonable prices. The market is located in the Bur Dubai area between Khalid Bin Al Waleed Street and Al Fahidi Street and it is the ideal destination for many visitors to Dubai.
The location of Meena Bazaar Bur Dubai area gives it a distinctive character of vitality and a vibrant, especially that Bur Dubai area is one of the vibrant areas in Dubai and includes many shops and markets.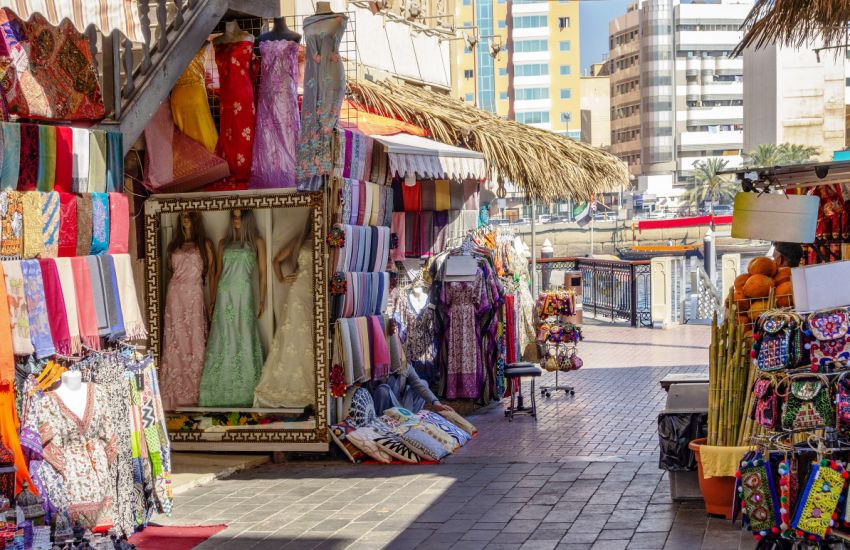 Best Meena Bazaar Bur Dubai stores
Fabric and clothing stores in Meena Bazaar Bur Dubai
Meena Bazaar is the perfect place for luxury fabrics lovers, where Meena Bazaar Bur Dubai includes the best types of fabrics, and is the favorite for fabric lovers at the highest quality, where you will find cotton, raw silk, wool, cashmere or Indian sari fabrics, which is not limited to the Indian community, but it is in great demand from other Arab nationalities and foreign ones as well. Among the most famous textile and clothing stores in Meena Bazaar Bur Dubai are the following:
Bareeze
Al Ahdaf Al Aliya
Trust
Junaid Jamshed
Ghunghat
Neerus
Regal Fabrics
Bawree
Jewellery stores
Meena Bazaar Dubai includes the best jewellery and gold stores, the first jewelry store was opened in Meena Bazaar Dubai in 1982, and many shops display the most luxurious jewellery sets for weddings and other occasions. Meana Bazaar Dubai includes more than 60 stores. With elegant heritage designs, the jewellery ranges between diamonds and gem-encrusted jewellery besides 22- and 24-carat gold, and all of them are designed with beautiful and different designs, and among the gold and jewellery stores in Meena Bazaar Bur Dubai are the following:
Damas
Jawhara
PNG
Malabar Gold & Diamonds  JJ & Sons.
Popley Kewaram Jewellery
Khushi Jewellery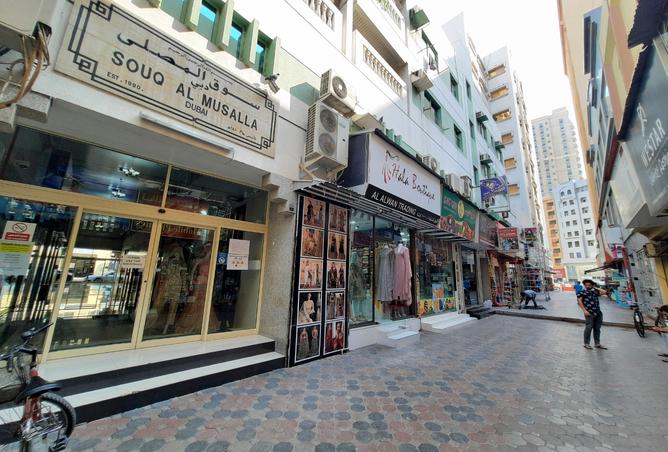 Read More: Ripe Market Dubai – Farmers Market In Dubai
Tailoring stores in Meena Bazaar Dubai
After buying the perfect type of fabric you love, you can choose one of the tailoring shops located in the Meena Bazaar Bur Dubai, which is unique in providing the most skilled tailors experienced in sewing all kinds of clothes, whether dresses, Indian sarees or abayas, in addition to another group of specialists in sewing men's clothing, the most prominent of these stores are:
Dream Girl Tailors
Tichi's Tailoring Boutique
Anhar Fashion -Tailoring and Embroidery
Meena Bazaar Bur Dubai Location
You can go to the Meena Bazaar Bur Dubai by bus or metro. Meena Bazaar Bur Dubai is located in Al Shindagha, Bur Dubai. 
Meena Bazaar Bur Dubai Working hours: 
Saturday to Thursday: 8:00am to 12:00 midnight  Fridays:  2:00pm until midnight.
Here we have come to the end of our article about Meena Bazaar Bur Dubai, and we have presented the most important information about the Bazaar, working hours and location, and the products that you can find in it at reasonable prices.