Kidzania Dubai Mall 2022: ticket price, Activities, timings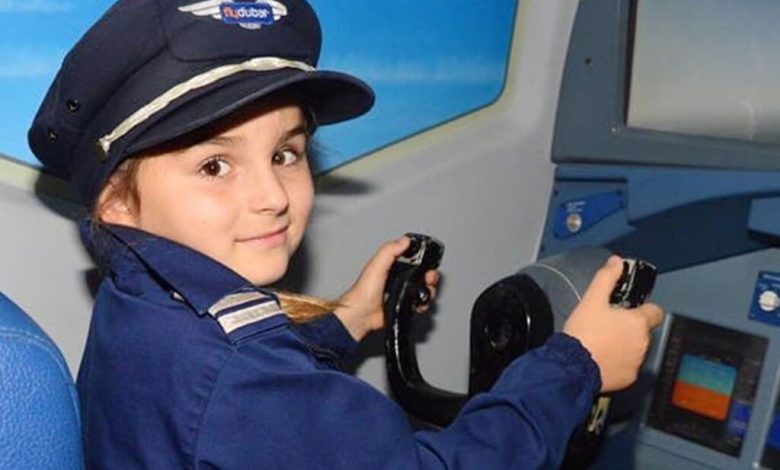 There are many entertainment places for kids in Dubai and the best one of them are those that make playing more than just an activity for kids but adding an important educational value, as kids can enjoy recreational activities that aim at the same time to educate and increase their culture and awareness, and at the top of that list comes KidZania Dubai Mall! KidZania Dubai Mall is one of the most important places of tourism in Dubai. It is the place that combines fun and science at the same time.
Read More: Dubai Mall Aquarium tickets 2022
About KidZania Dubai Mall
KidZania Dubai Mall is a mini version of a real city spread over an area of 7,000 square meters, and aims to perfectly blend education and entertainment, with more than 40 professions and crafts for kids and young aged between 4 and 16 years. At this great destination kids learn all about professional jobs, the real world and develop life skills that they can't get at school.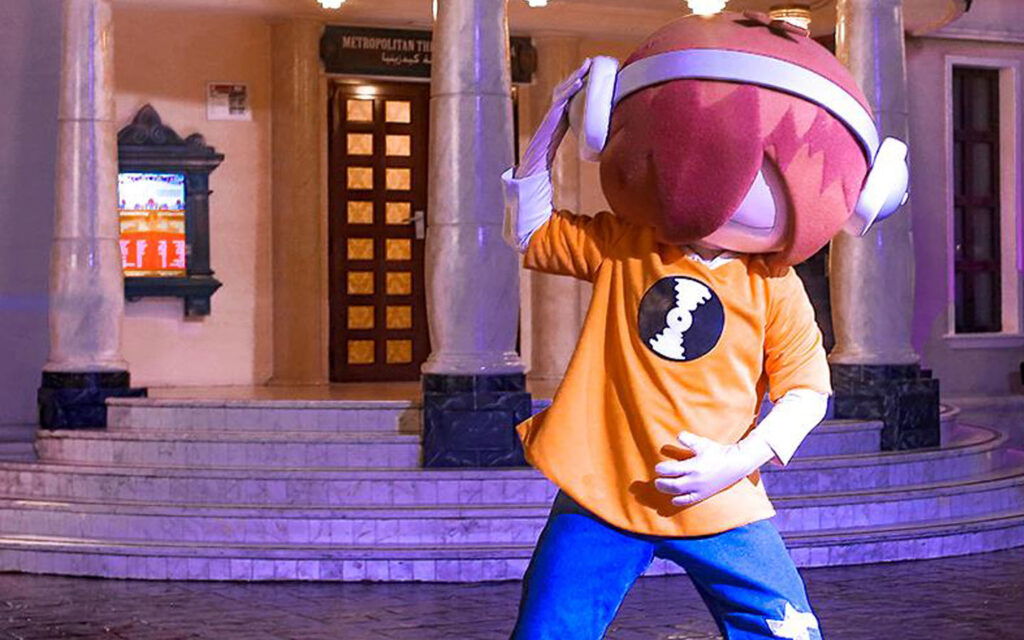 Read More: Best Dubai Mall restaurants 2022
Activities at KidZania Dubai Mall.
KidZania Acting Academy: The academy helps kids to learn about different theatrical roles, and seeks to improve their communication skills and boost their self-confidence.
Radio Broadcasting at FM Station in KidZania Dubai Mall: Children will have an exciting radio experience on working together to produce and present programs and news bulletin in Star FM Radio Station. Children can also experience what it feels like to be in front of or behind the camera lens in Sony's TV studio, as they tour around the station looking at reports and more, as well as explore shooting tools and supplies
Al Jalila Hospital, Dental Clinic and NAFFCO fire station: Just like a real city, there is a hospital and fire station that introduces kids to every element of community service. At Jalila Hospital, they learn to develop skills of a compassionate doctor and the elements of healthcare, including anatomy, patient care, surgery room and neonatal department, where they receive fun and interesting lessons on newborn care, while the dental clinic focuses on the importance and method of brushing, flossing and examining mouth. Children's communication skills and self-confidence are also developed, in addition to learning how to look for cavities in the teeth as a real dentist does. While at NAFFCO Fire Station, they learn to be a quick and strong firefighter.
Flight Simulator: Children are given two activity options – they can either work as pilots/co-pilots or can sit idle as passengers. If they choose the former option, they are taught to fly a plane using a state-of-the-art flight simulator, which is based on a real flydubai aircraft. And if they choose to be passengers, they are explained about the safety procedures and are given food, just like the passengers in the real aircraft get. Children can enjoy this activity for up to 25 minutes.
Once the child enters KidZania Dubai Mall, he can participate in the citizenship program, which allows him to enjoy many useful activities aimed at expanding his awareness and developing his abilities and skills.
Kidzania offers Dubai Mall children find a job as a firefighter, doctor, police officer, or even beautician. And they can earn more money within minutes of starting the business.
After a hard day's work, children can spend their fun time enjoying other recreational activities such as shopping or spa that are as close to the truth as possible.
For adults, Kidzania offers Dubai Mall restrooms, cafes and waiting areas that include large TV screens and a variety of drinks, as well as free internet, which is suitable for parents to wait for their children until their wonderful experience is finished.
Kidzania Dubai Mall offers you to make your child birthday party at KidZania Dubai Mall and enjoy all kinds of activities with his friends.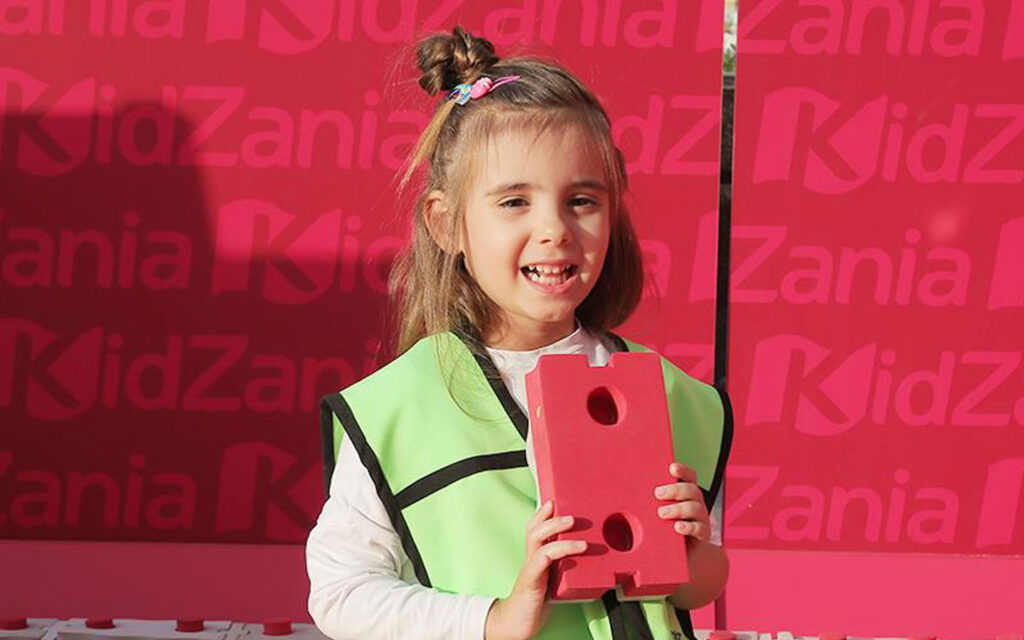 Read More: Dubai Mall Fountain show times: ticket prices, boat cruises
How to book KidZania Dubai Mall tickets
You can book tickets for KidZania Dubai Mall via travel booking apps as it is a more convenient option than getting the tickets from the counter. You can also book your ticket through Novotel Hotel.
Kidzania Dubai Mall ticket price
KidZania Dubai Mall has some of the most convenient ticket options available:
For children aged 2 to 3
Children can avail 50 KidZos
Kidzania Dubai Mall ticket price: 105 AED. However, the online ticket of KidZania is available for AED 73.5.
For children aged 4 to 16
Children can avail 50 KidZos
Kidzania Dubai Mall ticket price: 185 AED. However, the online ticket will cost you 129.5 AED.
For children aged 4 to 16 You can avail:
1 x 20 AED food & beverage voucher
x 20 AED KidZania retail shop voucher
x Fast Track tickets
Seasonal activities within KidZania       
The premium in Kidzania Dubai Mall ticket price: 250 AED. However, you will have to pay 175 AED upon purchasing it online.
Adult ticket
Age: elder than 17 years
Kidzania Dubai Mall ticket price: 80 AED
Kidzania offers Dubai Mall for babies less than two years: Free
Age: 4-16 years
Kidzania offers Dubai Mall: 950 AED
Additional Features
Access to KidZania every day of the week
150 KidZos and 12 Fast Track tickets at KidZania Dubai Mall
15% discount on tickets to Dubai Ice Rink (Day Skating Tour)
15% discount on shops, 20% on birthdays
Free KidZania passport
Private invitations
With every ticket you buy, you get kidzos according to the value of the ticket, which is the KidZania coin, where kids can earn kidzos when doing various activities, and then spend them around the city.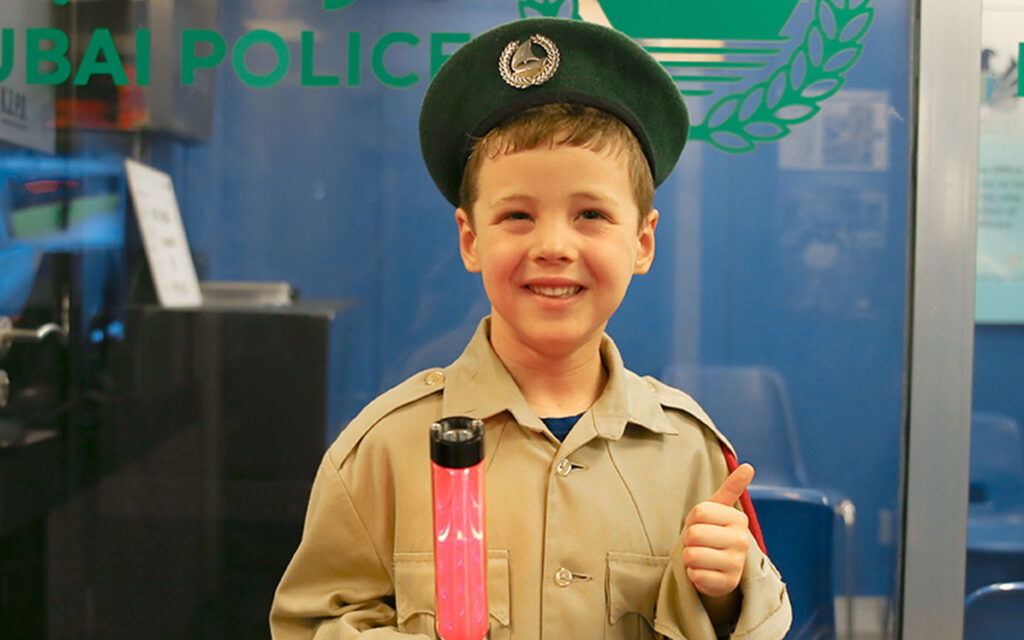 KidZania Dubai Mall timings
KidZania Dubai Mall timings from Sunday to Wednesday: 10:00 am – 9:00 pm
KidZania Dubai Mall timings from Thursday to Saturday: 10:00 am – 10:00 pm
Kidzania Dubai Mall Location
Kidzania Dubai Mall Location: 2nd floor, The Dubai Mall, near Burj Khalifa