City Walk Dubai 2021 – Best Activities – Restaurants – Cafes – Shops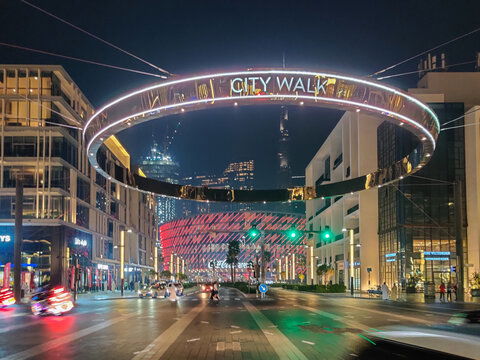 City Walk Dubai is one of the most famous landmarks in Dubai, as it is best place for a walk  in Dubai shop, eat and enjoy watching various events and recreational activities. 
The City Walk area of Dubai features many elegant fashion stores, restaurants and family  entertainment areas. It has been described as "the concept of urban life" by the company that  designed it. City Walk also includes classy residential complexes. 
City Walk stores in Dubai embrace many international brands of clothing, perfumes and other  products, in addition to many cafes, restaurants and entertainment venues for families and  kids. 
City Walk Malls in Dubai is a huge and extensive place, with some sections being completed  and some sections still under development. The complex has sunny sidewalks lined with great  cafes and popular retail outlets. 
City Walk Dubai also has free basement parking for up to 2,000 cars, which means that unlike  most other popular Dubai landmarks, you will have no problem parking your car.
The idea of constructing City Walk Dubai 
Jumeirah, a luxury residential district, has small businesses and shops around every corner.  Realizing the potential for an open retail space to match the taste and generosity of Dubai  residents in the affluent Jumeirah district, the developers launched the ambitious project. 

Since the project has been launched, the rapid development of the neighborhood between Al  Wasl and Al Safa has not stopped. 

The Walk Dubai resembles a crowded London street with cafes and shopping stores. The  events of Dubai City Walk are characterized by the upscale atmosphere of the charm of  Dubai. There is even a famous British telephone booth on display. The first phase of this  ambitious project opened in 2013, with the follow-up phase officially opening to visitors in  2016 with an additional 60 sections. 
City Walk Dubai Location  
City Walk Al Safa Street Dubai, just 3 km from Jumeirah, a luxury residential area in Dubai.  It is easy to get to City Walk due to its strategic location. 

it is only a 10-minute drive away from The Dubai Mall – one of Dubai's best malls – and 2.3  km from Burj Khalifa. The nearest metro station is Burj Khalifa Metro / The Dubai Mall, 2  km away.
City Walk Dubai opening hours: 
Sunday to Thursday: from 10.00 am to 10.00 pm. 

Friday and Saturday: from 10.00 am to midnight.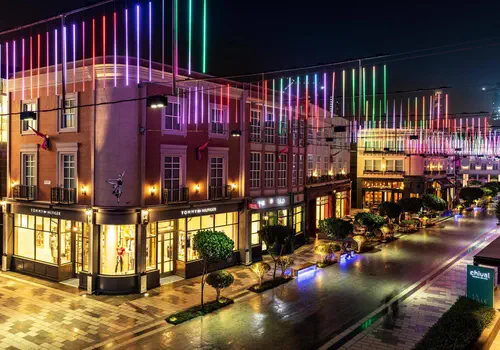 Best things to do at City Walk Dubai United Arab Emirates: 
Green Planet City Walk Dubai
You don't have to go to the Amazon to wander in a tropical rainforest because The Green  Planet City Walk Dubai is a vertical tropical rainforest built in a four storey building. 

The Green Planet is one of the most important places in City Walk and a suitable place for  young people and children and one of the most important recreational activities at City Walk  in Dubai, and it is a fun educational destination. You can explore each floor of the forest. Start  your visit from the base, which is the flooded forest on the first floor, which features different  types of marine and aquatic life. 

On the second floor, we find the "Forest Floor", which is a damp, dark and quiet area full of  plant diversity. On the third floor we find the Midstory area, with more lush greenery and  space for exposure to sunlight seeps through the fourth floor "Canopy floor". 

Finally, the Canopy on the fourth floor displays the roof of the rainforest, which is also home  to birds and other wildlife.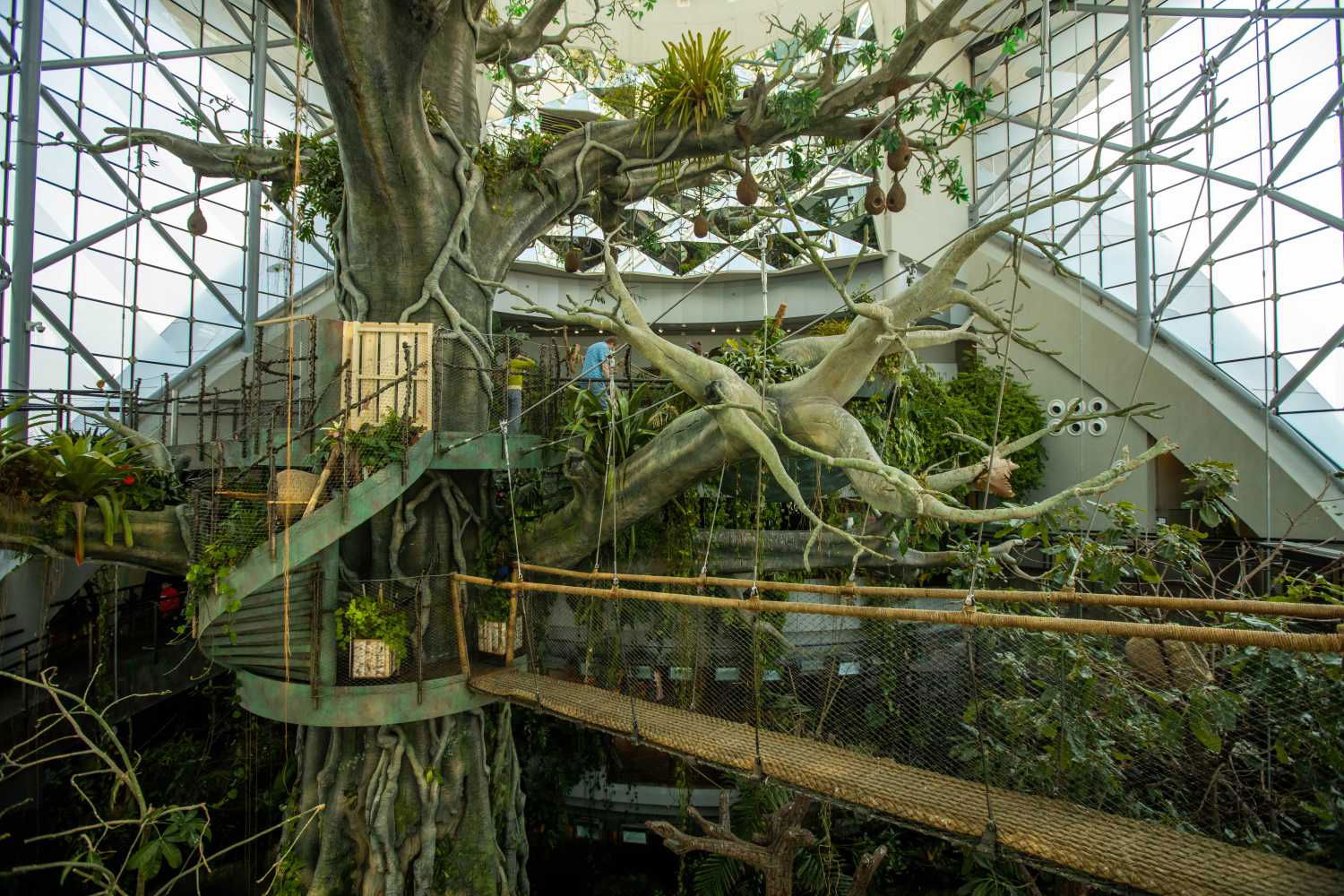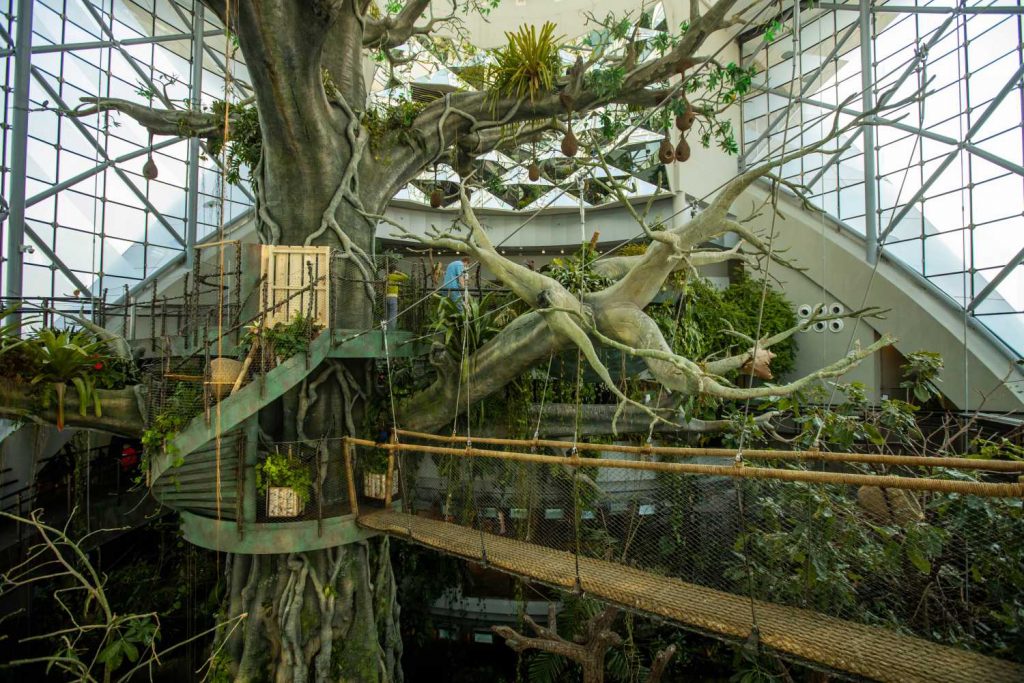 Hub Zero City Walk Dubai
For young travelers, Hub Zero is the first entertainment center in the region that will surely  catch their attention. 

Hub Zero City Walk features an amazing collision between worlds, where virtual and real world meet to create the perfect gaming experience with a variety of games developed with  crazy dimensions and sophisticated special effects. 

Step into the future of gaming and technology at City Walk Dubai Kids Games where you  can immerse yourself in a number of interactive games, including multi-level laser tag arena,  3D rides, horse riding, archery and shooting skills matches and wall climbing. Most  interestingly, Hub Zero is the only wireless VR in the Emirate of Dubai.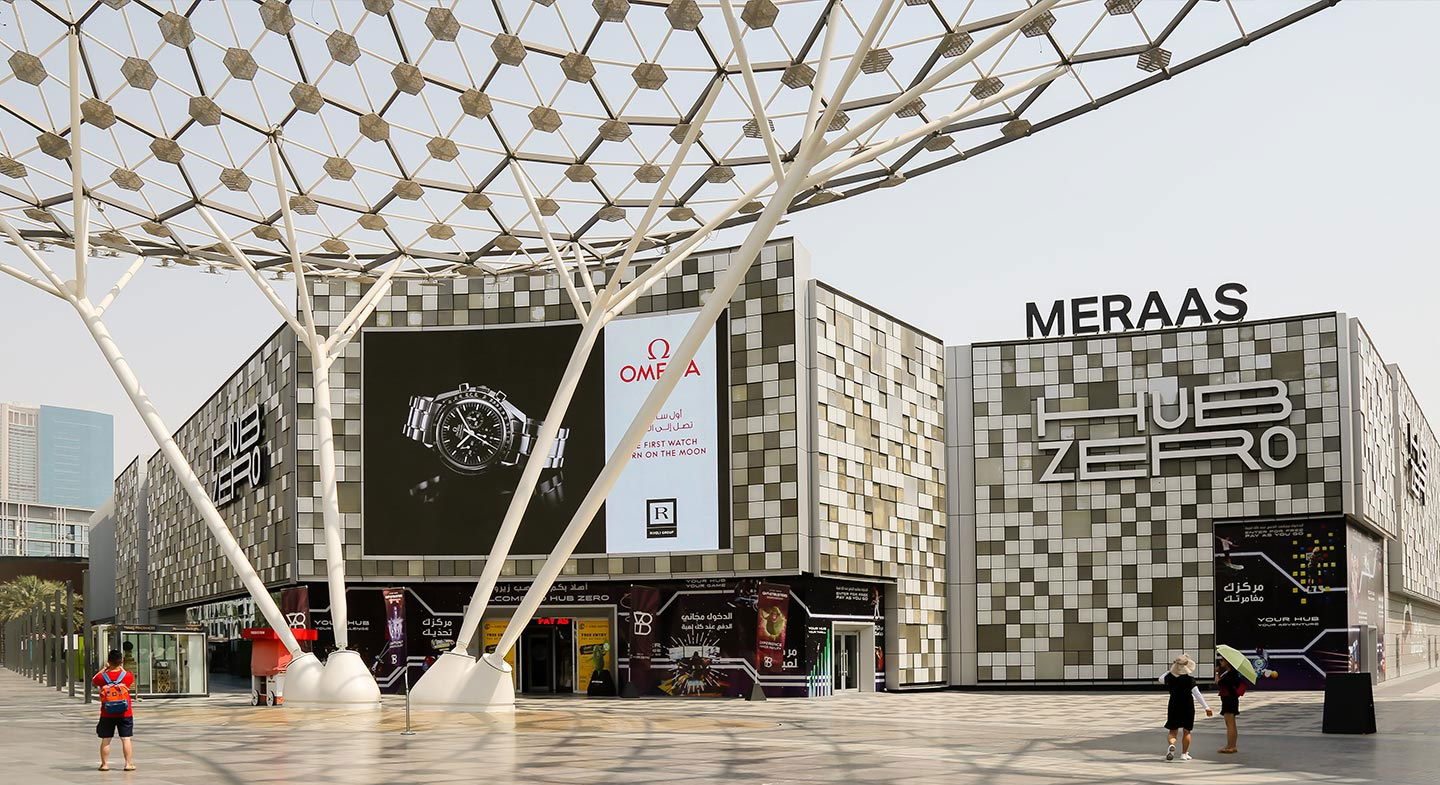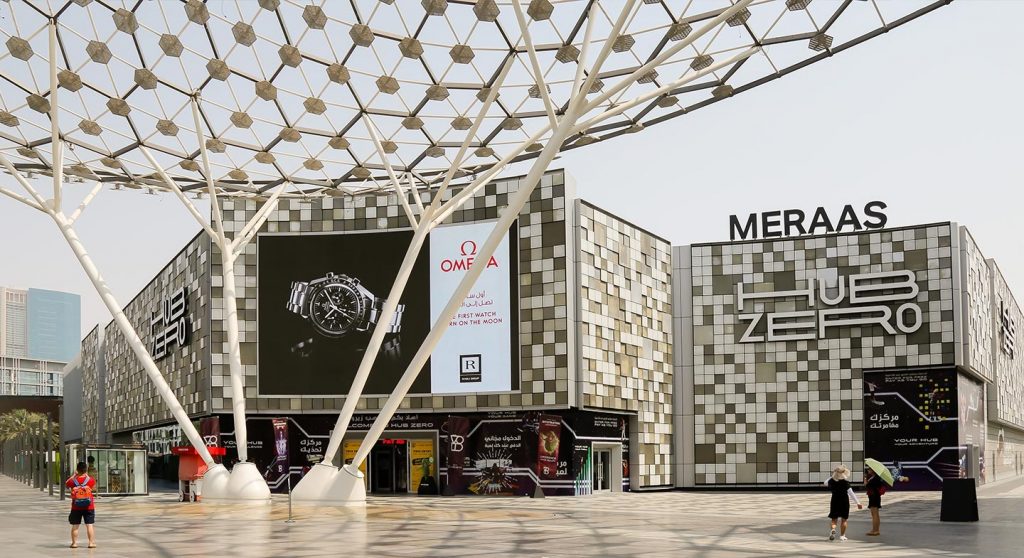 3D Art
If you are lucky enough to visit Dubai during the milder winter and spring months, take a  look at the amazing 3D art produced in places around the city, including City Walk Dubai. 

Street Art: Artists from around the world have been chosen to display their artwork, turning  the space into outdoor decorations for the UAE 3D Art Festival. 

Visitors can watch the artists create their masterpieces. Some UAE-based organizations will  also host free workshops and art talks throughout the festival. 
City Walk Dubai cinema movies 
Reel Cinemas Dubai:
Reel Cinemas at City Walk Dubai is the third cinema of the same type in Dubai after Dubai  Marina Mall and Jumeirah Beach Hall. 

Reel Cinemas includes 10 screens divided into three categories: 3 Platinum halls, 6 Typical  Premier halls and one Large Premier hall. The number of seats in all halls is 968. 
Roxy Cinema Dubai:
Enjoy watching the latest movies with a very advanced audio and video experience at Roxy – City Walk Cinema. You will experience only the best here, where comfort and style meet  for an enchanting experience. 

The Roxy Cinema has three seating options: the premium Director Lounge which includes  comfortable reclining chairs and the most advanced cinema technology, the Editor Suite for  spacious seating and extra sound quality, and The Roxy Classic Suite for a luxurious  cinematic experience 
1847 Grooming for Men City Walk
Male visitors to City Walk who are looking for a dose of relaxation, the 1847 Centre is the  perfect place. Named after the year the safety razor was invented, the spa specializes in men's  grooming. There are many services and treatments such as: nail care, shaving, hair styles and  massages.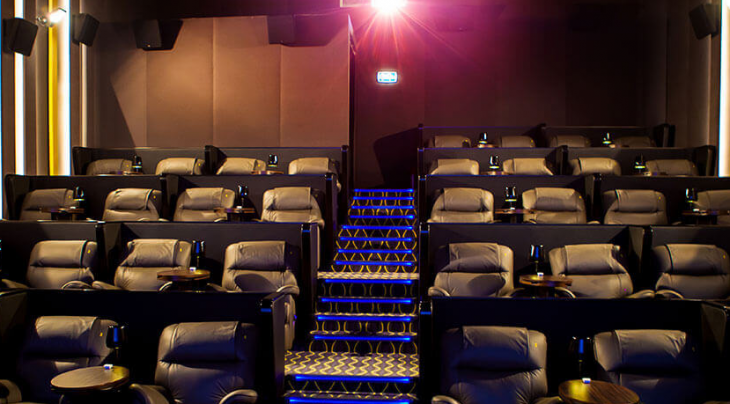 City Walk Dubai for kids 
1- Mattel Play Town Dubai:
Family fun continues at Mattel Play Town indoor playground for kids. This fun and action packed place is designed for kids from 2 to 10 years old and is one of the best places in Dubai  for kids. 

Visitors to Mattel Play Town will be delighted with the entertaining displays, educational  play and plenty of hands-on activities and crafts that stimulate problem-solving skills and  teamwork to encourage children's creativity and social skills. 

Your children's favorite characters will appear as they meet 'Bob the Builder' and help him  with his mission of erecting scaffolding and building the city. 

Kids will learn about health and safety precautions as they spend the day with firefighter  Sam. They can also dress up to dance with Angelina Ballerina at Camembert Academy. In  addition to entering the world of Thomas and friends through the 4D experience.  
2- Cloud 7, City Walk, Creative Play Centre 
Cloud 7 is a creative and educational kids activity centre, located on the 2nd floor of Level  Kids in City Walk, this creative zone is designed for kids to learn and have fun in a safe  learning space. Activities and services include candle and soap making, cake making and  decorating, birthday parties, tea parties, by playing with computers in the digital lab and much  more! 
Shopping at City Walk 
Dubai is truly a paradise for shoppers and City Walk in Dubai is one of the most important  shopping malls in Dubai. With a variety of stores, shops and malls to attract customers of all  tastes. 

From the world of elegant fashion, to jewelry designers, perfumes, homeware stores, and  souvenir shops, whether you are shopping for yourself or want to buy gifts for your family and  friends, City Walk Dubai is sure to meet your needs and these are the most important  international brands at City Walk: 

Clothes store at City Walk Dubai: Calvin Klein, Cavalli Class, JNYB, Ralph Lauren and  others. 

Jewelry shops at City Walk: Chantelle, Alessa Jewelry, Dean Van, Lee Nored and others. • Perfumes and cosmetics stores at City walk: Dior, Lush, Hind AL Oud, Sephora and others. • For more information about City Walk Dubai, please follow the official website.
The most important City Walk Dubai restaurants: 
Once you complete your shopping tour, you may want to have a meal in one of the great  restaurants and cafés in City Walk Dubai. 

City Walk Dubai includes an international variety of restaurants and cafés, from Italian to  American, and from Arabic to French and even Spanish cuisine. If it's not too hot, take a seat  at one of the outside tables lining the gorgeous street to enjoy your meal as you watch the city.  Among the most important City Walk restaurants in Dubai that we recommend: 
1- The Aubaine Restaurant: is a French restaurant famous for its delicious bread, pastries  and classic French cuisine. The decor is elegant, good and distinctive, clearly inspired  by the famous Paris salons. 
2- BUBÓ Barcelona – Café: The café guarantees a great mix of modern cuisine, a fine  pastry shop and a chocolate factory. With a clear focus on providing food, it is also one  of the best cafes at City Walk. 
3- Butcha Steakhouse: Get the best meat in Dubai at Butcha Steakhouse Restaurant,  especially the amazing steaks that are dried there to give it special flavors. There are  different types of meat that you can choose and many cooking styles to choose from as  well. 
4- Farzi Café: Farzi Café, with a pleasant and wonderful atmosphere specializing in spice rich foods from Arabic and Indian cuisine, it is the first branch to open in Dubai. 
5- Godiva Chocolate Café: Godiva's chocolate blend amazing flavors, delicate textures  and elegant toppings, and they use their renowned skills to create masterpieces from the  finest ingredients. Perfect for a fun meal with the family, Godiva is a chocolate lover's  paradise! 
6- Saladicious Grillz: If you're an athlete or those who are keen on diet and healthy food,  Saladicious is the place to go. Fresh ingredients and various options make this  restaurant the perfect choice for a healthy lunch on a cold summer day. 
7- Babaji Restaurant: This restaurant serves many famous Turkish dishes in a very  enthusiastic atmosphere and is considered the best Turkish restaurant in City Walk Dubai.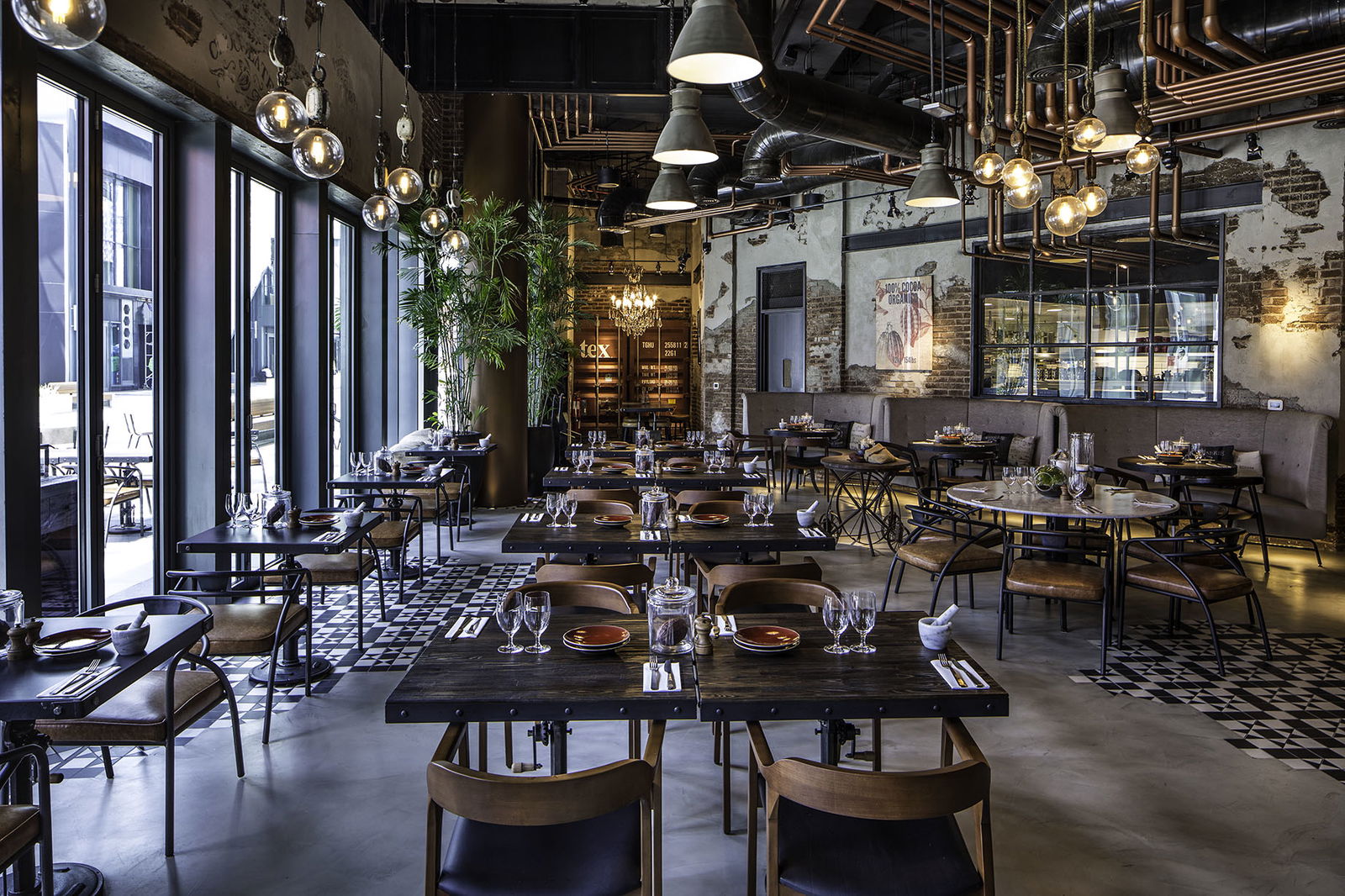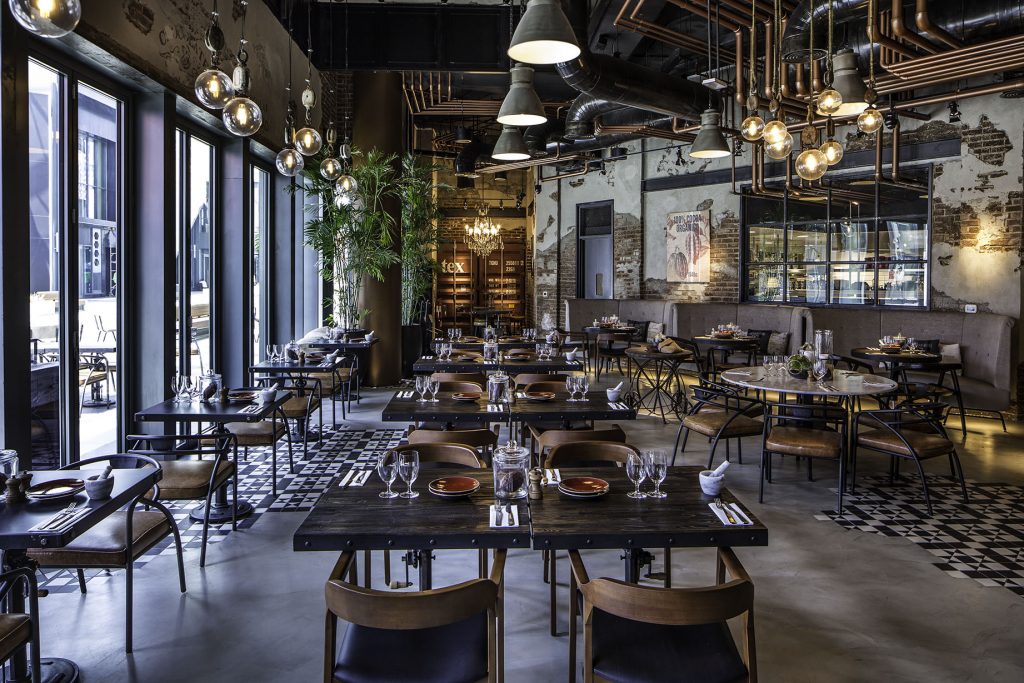 City Walk Dubai cafes 
Dubai City Walk cafes offer the best types of coffee and drinks, some of which even serve  fast food. Here are the best cafés according to customer and expert reviews: Mitts & Trays  Café, Farzi Cafe, L'ETO Dubai Café, Jolie Cafe and Il Caffe Di Roma. 
City Walk Dubai hotels 
For limited budgets, we suggest these hotels for those who prefer to live in City Walk:  Zabeel House Al Seef Hotel, Roda Al Murooj Hotel and Sofitel Dubai Downtown hotel.  

For medium budgets, we suggest these hotels to you: Shangri-La Hotel Dubai, Taj Dubai and  Steigenberger Hotel Business Bay. 

For luxury lovers we suggest you a group of the best hotels in Dubai: La Ville Hotel &  Suites City Walk, Dubai Autograph Collection near Dubai Mall and one of the most important  hotels in City Walk Dubai, and Address Downtown Hotel. 

If you are looking for an apartment to live in City Walk, Fantasy Apartments is one of the  suitable options for you 
Landmarks near City Walk:  
∙ Bounce Park: Bounce Park is one of the favorite family places in Dubai, with dozens of  trampolines, jumping areas and fun for children. This trampoline park is the perfect  place to rejuvenate after a tiring day of shopping. 
∙ Wild Wadi Water Park: How to spend a day in the water to beat Dubai's heat? Head to  Wild Wadi, Dubai's first water park, and have a great time with your family. You'll find  rides for all ages making it the perfect family attraction! 
∙ Ski Dubai: Another escape from the summer heat and the first indoor ski resort in  Dubai. Ski Dubai offers a variety of activities & gives you a chance to ski, snowboard,  meet the penguins and more….. If you thought Dubai's snow park was a fairy tale, Ski  Dubai is here to prove you wrong. 
∙ Burj Al Arab: Burj Al Arab is the third tallest hotel in the world and is considered the  jewel of Dubai. Located on Jumeirah Island, this luxury hotel offers nine world-classy restaurants, a premium spa center and 202 luxury duplex suites. 
∙ Kite Beach is one of the best beaches near City Walk Dubai.