Visit the Cartoon Network Zone at IMG World for a Fun Day Out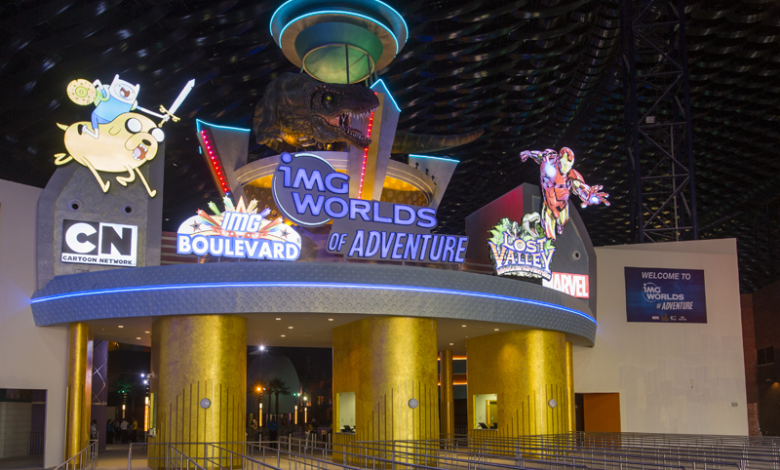 A day out with your family or friends would become even more fun when you decide to visit the Cartoon Network zone of IMG Worlds of Adventure. Divided in five zones, IMG World is a perfect place to hang out, no matter which zone you choose to spend your time in. The Cartoon Network zone is a nice walk down the memory lane for you to revisit your childhood. Catch up with your favorite cartoon characters as you explore the Cartoon Network zone. Kids obviously love this zone, with so many amusing rides and colorful restaurants. The IMG ticket price for kids is lower than that for the adults. And your kids would definitely have the time of their lives, as they explore the colorful stores and magical rides and adventures of this fascinating world of Cartoon Network. With so much to do and so much more to explore, this zone would not let you get bored for even a second. And if you do not know where to start, we can help you out with that. Here are 5 adventures at the Cartoon Network Zone that need to be your priority.
   

LazyTown
This fun play area for kids is full of surprises. From climbing and other adventures, play time has never been so fun. You can sit back and relax as your kids enjoy LazyTown on their own. They would learn amazing new dance steps to impress their friends with Stephanie's Dance School or climb a tree with a partner while they compete against everyone else. They will go out exploring Robbie Rotten's secret lair and find some unexpected surprises on their way. The Lazy Town Pirates Adventure needs to be pre-booked but it is worth all the trouble because the fun doubles up there.
   

The Powerpuff Girls – Mojo Jojo's Robot Rampage!
Mojo Jojo is at it again, he has created an evil robot and now the whole town is in jeopardy. But you have nothing to worry about because the powerpuff girls are always there to save the world. Fly high with the powerpuff girls and save Townsville from Mojo Jojo's evil creation. And you know Blossom, Bubbles and Buttercup will not only defeat the robot and save the town again, they will do it all before bedtime. This ride is for both adults and kids, so you can experience the amazing adventure together.
   

CN Feast
All the rides and adventures are bound to leave you hungry. But you have nothing to worry about because the Cartoon Network zone is full of amazing restaurants to satisfy your hunger, the biggest of which is the CN Feast. Situated over two floors, this colorful restaurant will brighten up your day with delicious food and will also serve as a pretty perfect backdrop for your family photos. Take selfies with your favorite cartoon characters as you wait for your food to arrive. Then feast on a delicious meal that will satisfy your taste buds.
   

Cartoon Network Store
Shopping with your favorite cartoon characters is really an amazing experience. Where else would kids find all the amazing toys, games and merchandise as they do in the Cartoon Network store? Have a blast exploring the spacious store and buy some cool accessories. Kids will have a great time running about looking for their favorite cartoon characters. Finding your picks among the unlimited choices, the store offer, might be a little time consuming. But we can assure you it would be just as rewarding at the end.
   

Ben 10 – Universe
This store really is a magical place. If the multi sensory 5D Ben 10 adventure was not enough then you can stop by at this store later and really be a part of Ben 10's world again. Illuminated in green, the whole store is so beautiful, you might actually spend half of your time just staring at it. But it has more to offer, super cool Ben 10 toys and games are all part of this store. If your kids are fans of Ben 10, we promise it does not get better than this. And if you were a fan of Ben 10 as a kid, this is your chance to unleash your inner child that might be jumping with excitement.