Top 5 Coolest Water Parks in the World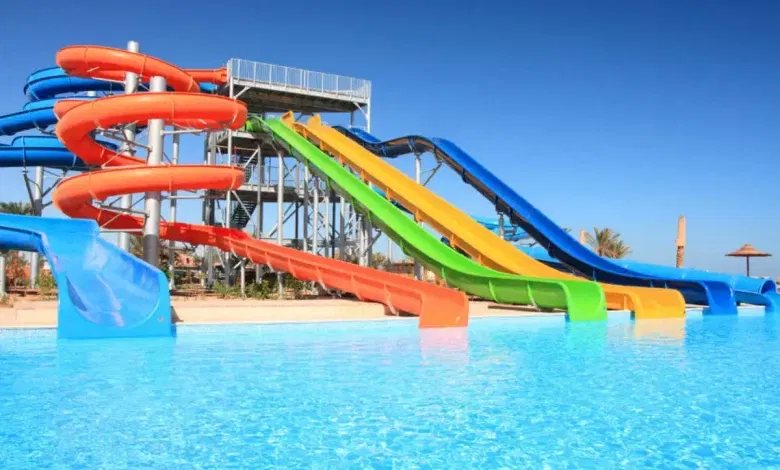 It is the summer season when the sun is blazing, the temperature soars high, and people are clamoring for air conditioning. Everyone is eager to escape the summer heat, but water parks are filled with a refreshing experience that they cannot get anywhere else. It goes without saying that waterparks also fall into the category of wonders in their own right. Not only are waterparks perfect for beating the heat, they're also a great place to gather with friends, families, and spouses for some fun time. There is nothing more enjoyable than an afternoon spent at a waterpark with slides, rides, and fun activities. You should check out these five coolest water parks if you want an exciting experience far away from the scorching heat.
Atlantis Water Park Dubai
This is one of the most famous water parks in Dubai which is also known as the Aquaventure waterpark. There are numerous types of passes that you can opt from based on your mood or budget. As per the official website of Atlantis Dubai, Day Pass, Super Pass, Group Pass, and Annual Pass are offered by the authorities. The most highlighting feature of this water park is the number of slides it houses; this is insane but there are 105 slides provided to you for next-level enjoyment. While booking tickets offline you may find some amazing Atlantis Water Park ticket offers so that you can save some money while having fun. When you are tired of having fun in the water park you can fuel yourself with delicious dining, for this purpose multiple restaurants can be found inside the water park territory.
Waterbom Bali
This amazing waterpark of Indonesia has spanned an area of around 3.8 hectares. If you are on a Bali tour with your loved ones then this place is for you. You will enjoy this place due to its exciting rides and many more attractions. For sure, if you spend your day here you will be having memories of a lifetime. Some of the most loved attractions of Waterbom Bali include Double Twist, Twin Racers, Fast and Fierce, Superbowl, and Python. The waterpark also has a health and wellness facility to cater to your desire of staying fit and fine. The operations timing of Waterbom Bali is 10:00 a.m. to 5:00 p.m.
Disney's Typhoon Lagoon Water Park
This water park is located inside the Walt Disney World Resort lets you immerse in an oasis of enjoyment. The park not only focuses on fun but also on health and well-being. To enjoy this waterpark fully you can explore its multiple attractions which include Typhoon Lagoon Surf Pool, Crush 'n' Gusher, Miss Adventure Falls. Dedicated to little ones, the Ketchakiddee Creek is the most adorable playground having pint-sized slides. You can have water surfing lessons here with dedicated trainers. Once you are tired of the activities and would like to charge yourself up then the option of on-site eating is also available. The operational timing for Disney's Typhoon Lagoon Water Park is from 9:00 a.m. to 5:00 p.m.
Yas Waterworld
Spanned across an enormous area the Yas Waterpark is yet another water park in UAE. It is said that the total area it covers is almost equal to the combined size of around 15 football fields. This one of the best water parks in the middle east attracts visitors due to its looping water slides. Talking about the number so there are as many as 45 rides that offer different levels of experience. Some of the most wanted ones are Rush Rider, Dawwama, Yadi Yas, Liwa Loop, Water Wars, etc. When you are done with all the water activities you wanted to have, you can opt for shopping or eating. There are many outlets available in the waterpark area to choose from. The operational hours of Yas Waterworld range from 10:00 a.m. to 7:00 p.m.
Aquatica
Aquatica Orlando is touted to be one of the best waterparks in Florida. Offering some unbeatable benefits the Aquatica annual pass comes with free parking, and up to 6 free guest tickets facility. In this pass, you can also enjoy up to 50% in-park spending as well. The high-speed twist and turns of the waterpark help turn on your adrenaline-pumping mode. You can also explore Discovery Cove park here to widen your experience of getting closer to aquatic animals such as dolphins. An all day dining deal could be a great add-on if you are visiting the park with your family. Aquatica is operational from 10:30 a.m. to 5:00 p.m.