Ripe Market Dubai – Farmers Market In Dubai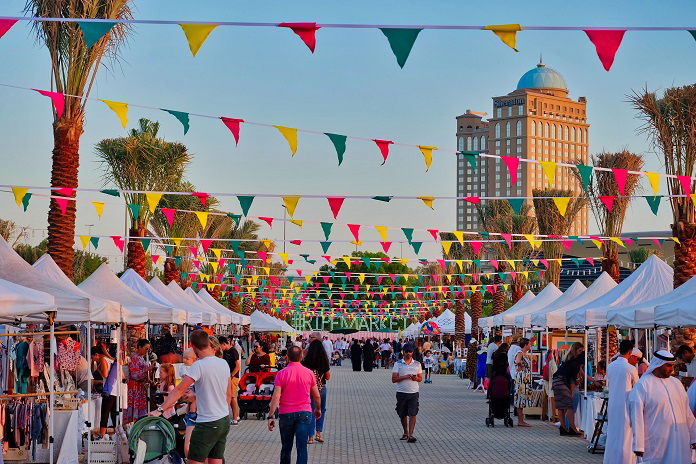 Ripe Market Dubai – The Emirate of Dubai is distinguished by its markets and stores that meet all the special needs of its residents, such as shops selling environmentally friendly products in Dubai, which provide products that have been manufactured according to specific standards aimed at protecting the environment.
some of them were manufactured without draining any natural resources, it also includes a selection of organic products stores in Dubai that have been widely known by residents who have decided to follow a healthy lifestyle, as they consider the adoption of organic products the essential step to achieve their goal, and in our article for today we will highlight one of the most famous Markets that provide organic products, which is the Ripe Market Dubai and the most important information about it.
About the Ripe Market Dubai
Ripe market Dubai offering everything from organic and fresh produce to original arts and crafts, Ripe Market Dubai is hugely popular among residents and tourists alike. The main purpose of this community-based event is to support small businesses and local farmers from all around the UAE.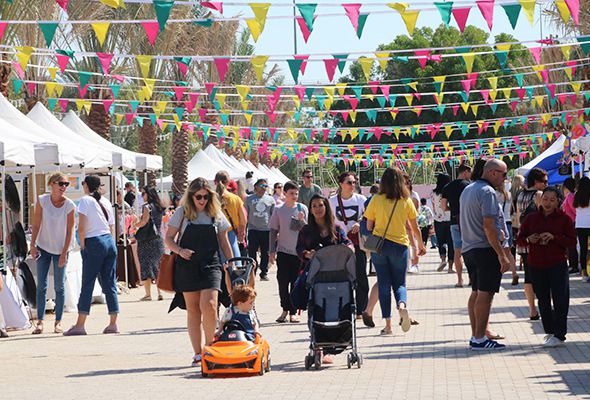 Ripe Market Dubai offers you the best natural products in all seasons
The Ripe Market is not only a regular store that provides natural products, but also provides the opportunity to enjoy fresh food festivals, handicrafts and entertainment shows that are held periodically. It is an ideal shopping destination for organic lovers.
Ripe Market has spread across the UAE, and currently has four locations in Dubai that provide home delivery to other emirates, such as Abu Dhabi, Al Ain, Sharjah and Ras Al Khaimah. The seasonal Ripe markets are held in the Emirates of Dubai and Abu Dhabi at the following places
Ripe Market Umm Al Emarat Park in Abu Dhabi
Dubai Police Academy Park in Umm Suqeim
Ripe Market Al Barsha Lake Park Dubai
Ripe Market in Zabeel Park Dubai
Ripe Market Dubai Venues 
The opening hours of Ripe Market Dubai 2021 vary depending on its location. Here are Ripe Market Venues timings of the Ripe market Dubai.
Ripe Market at Springs Souk taking place every Friday at 10:00am. The Springs Souk is a popular shopping destination with over a hundred stores.
Here you can buy organic fruits and veggies, natural skincare, leather purses, rustic homeware, handcrafted jewellery, unique fashion, apparel, toys, and much more! It is located at Sheikh Zayed Road and opened at 10:00 am to 05:00 pm, first three Saturdays of the month
The Ripe Market at Nakheel Mall runs between 10:00 am and 07:00 pm every Friday and Saturday.
You can also visit City Centre Mirdif and get the freshest and tastiest fruits and vegetables from the Ripe Market. The event takes place on Friday and Saturday from 10:00 it features leisure, entertainment centre, 465 global brands, 80 dining options, iFly Dubai, Little Explorers, Yalla! Bowling, Magic Planet, Aquaplay, and a 10-screen VOX Cinemas complex!
Ripe Market in the Circle Mall Market is open on the first Saturday of the month. It boasting numerous retail outlets, service centres and eateries. You'll find Spinneys, Nesto Hypermarket, Daiso, Medicina Pharmacy, Etisalat, it is opened at 10:00 am to 07:00 pm first Saturday of the month
Back with its new season is The Ripe Market in Academy Park. The lush green park – located on
Umm Suqeim Road – will be transformed into a gorgeous market from the 15th and 16th of October 2021 to the 15th and 16th of May. The place will be bustling with local merchants, artisans and foodies. It is opened at 9:00 am to 7:00 pm, every Friday and Saturday
From October 2021 to May 2022, Ripe will also debut Ripe By The Bay at Dubai Festival City Mall in cooperation with Expo 2020 and IMAGINE light show. Every evening, over 100 small businesses will be opened, as well as delicious food, activities and entertainment for the entire family. It s opened daily from 4:00 pm to 10:00 pm.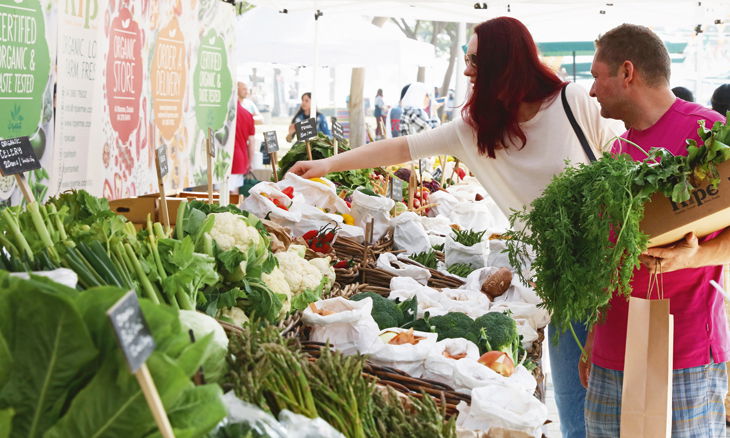 Ripe Market Dubai Events
There are always events for children and the whole family
The seasonal events of the Ripe Market host discerning farmers at the Ripe Organic Farm store in Dubai or in the selected area, to display and sell their locally grown produce. It also provides organic produce at competitive prices, also it has a dedicated section for meat, bread, milk, olives, olive oil and fresh labneh every weekend .
In addition to a special section for selling special organic products in skin and hair care, and a section for handmade products, such as leather bags, jewelry, unique fashion and others.
Ripe Market Dubai Activities
There are a variety of activities that you can do at the Ripe Market, whether in the permanent store, or at festivals organized by the market management in the different country parks.
You can buy your favorite and freshest organic products at the Ripe Organic Farm shop  Visitors at the Ripe Market will be able to enjoy the special and unique shows by Dubai Police, such as pony rides, the Dubai Police Musical Band, military parades, luxurious patrols, and safety shows.
The Ripe Market organizes many sports such as tennis, basketball, in addition to free yoga lessons every weekend by specialists
There are many live music shows that can be enjoyed after a long shopping trip
The market, with its various locations in the gardens, provides an opportunity to enjoy an outdoor dining experience and enjoy with many activities for children.
Visitors can participate in competitions held in the Ripe Market, which are organized constantly
Young visitors will be able to enjoy exploring the small animal kingdom at the animal care centre, with locally rescued animals
Opportunity to participate in arts and crafts activities, drawing lessons, face painting, sand art and many more.
The Ripe Market is also an opportunity to support local and family projects, and to seize great opportunities to purchase a variety of distinctive products at competitive prices
FREQUENTLY ASKED QUESTIONS
What is the rip market phone number?
For more inquiries about Ripe Market's products and events, you can contact them on the following numbers:
Administration: 04 315 7000
Home Delivery Service: 1282 543 055 | 7602 380 04
Rape Organic Farm Shop: 0441 379 04
What are the working hours of the Ripe Dubai market?
08:00 AM – 08:00 PM (Sunday – Thursday)
09:00 AM – 05:00 PM (Friday and Saturday)
What is the permanent location for Ripe Market Dubai?
Ripe Market holds many regular events during the year, and its locations are spread in all the emirates of the country, and the permanent Ripe Market Dubai in Al Manara area.
Is online ordering service available in the Ripe Market Dubai?
Yes, you can order online by calling any previous numbers during working hours. You can find the best services at Ripe Market Dubai, don't hesitate to call or visit.