Things to know about La Mer Beach Dubai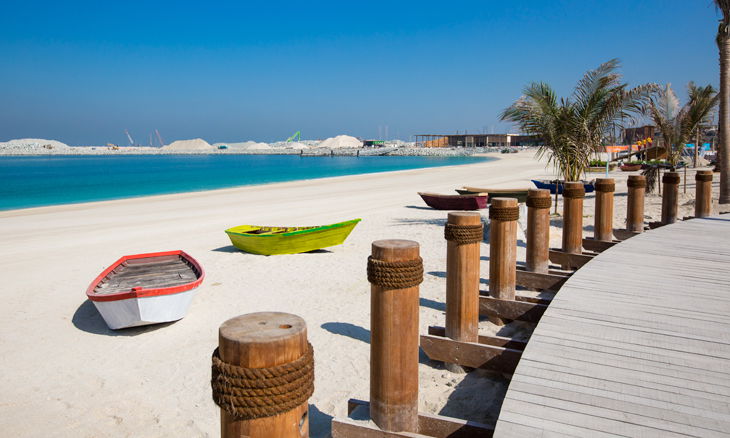 If you want to head to a good beach in Dubai La Mer Beach is one of the best Beaches in Dubai. La Mer Beach is one of the best places in Dubai as it is considered an expansive  beachfront having a lot of entertainment options, retail stores and restaurants, but the beach  remains one of the most popular attractions. 
The La Mer Beach is one of the most popular beach in Dubai, because of its picturesque  tropical ambience, novel landscaping and artistic features with an array of towering palm trees  and waterfront features.. 
Activities in La Mer Beach Dubai  
There are a lot of activities to do at La Mer Dubai. You could head to Sea Breeze, which lets  you get some time in the sun or enjoy the Watersports by First Yacht activities. 
Top things to do at La Mer Beach Dubai  
Head for the Beach grab your sunscreen and spend your day at the beach front. Enjoy the view  of the crystal clear water with uninterrupted views of the Arabian Gulf or take apart in some  thrilling water play and beach sports.  
At the North Island beach you can do activities like Flyboarding, Jetskiing, Wakeboarding,  Wakesurfing. And at the South Beach you can participate in rental activities such as Standup  Paddle, Waterbike, Pedalo, Kayaking and other float rentals. 
Take a stroll along boardwalk, La Mer Dubai is best selfie spots. The focus here isn't just on the  beach and the food outlets, but also on the decorative art, graffiti inspired features on the  buildings and pavements, and rustic elements around the stretch of the boardwalk. 
Where ever you look, you will be surrounded by an 'open-air canvas' and want to strike a pose  for a picture. Try to spot fishes painted on manholes, Arabic phrases such as 'Yalla Habibi' and  'Aloo Keefak' on wall murals, and painted wings on walls for some instagrammable shots. 
There's even a water pond where visitors throw a coin and make a wish. 
Bounce at Hawa Hawa Park. 'Hawa Hawa' translates to 'Jump for Joy', an exciting inflatable  playground concept for the young and young-at-heart., this playground has a series of dune shaped peaks for low-impact jumping and high-intensity fun. 
20 minutes cost 30 AED  
40 minutes cost 45 AED.  
The park is open from 10:00 am to 10:00 pm on weekdays, and 10:00 am to 12:00pm on  weekends.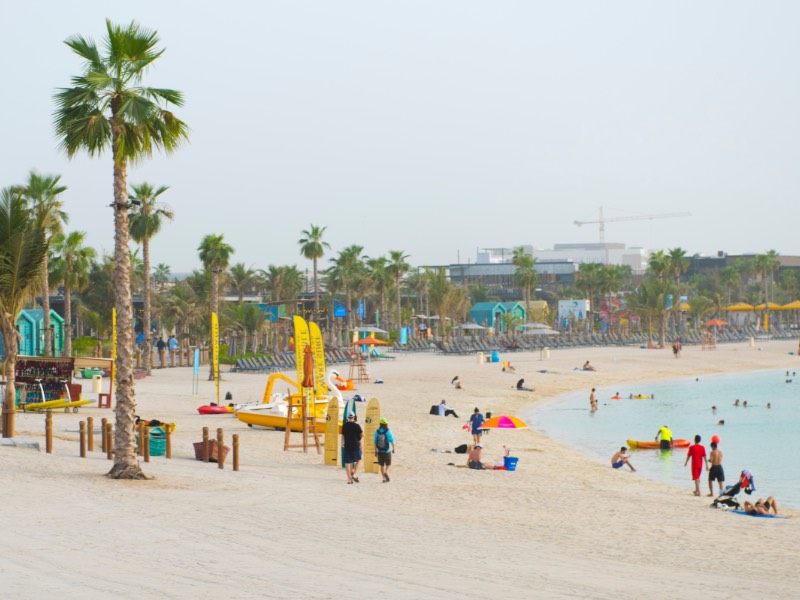 Facilities in La Mer beach 
La Mer Dubai is a well thought our location with many clean toilets and changing rooms close  to the beach and dotted around the stretch. You will also find here baby changing rooms, prayer  rooms, ATMs, money exchange centers, valet parking, car wash, mobile charging boxes, bus  and taxi stops, smart police station, and information desks. 
Is there any other facility at La Mer Beach? Yes, it offers over a hundred shops, restaurants and  cafes, a waterpark, a trampoline park, a skateboard park and a cinema.  
Splash at Laguna Water Park 
A splashing adventure awaits you at one of the hotspot's main attractions – the Laguna  Waterpark at La Mer Dubai. 
The Laguna waterpark is an ultimate family destination offering a whole day's fun while you  splash and slide. It includes thrilling slides, a dedicated kids' splash zone for the little ones, and  the ultimate laidback lazy river. You can also relax in luxury cabanas, enjoy a dip in the  waterpark's beautiful infinity pool, complete with a swim-up juice bar and experience rooftop  dining with panoramic views over the Arabian Gulf at the Bungalow. 
A day passes entry fees to Laguna Water Park starts from 99 AED for UAE residents, with  access to unlimited food & beverage. Children under the age of 2 entrances are free.  
The day pass also allows you access to the waterpark multiple times a day. It is open from  Tuesday to Sunday from 10:00 am to 8:00 pm.  
Check their website for news on seasonal closure (usually around Jan-Feb, re-opening in time  for spring school break and open all through the hottest months of summer.) 
La Mer Dubai Cinema  
Catch a movie at Roxy Cinema 
Catch the latest blockbusters at the fabulous Roxy Cinemas at La Mer Dubai. Located on the  North side of La Mer Beach, this boutique cinema offers a luxurious experience like no other,  as it offers a unique "bistro lounge experience" with the option of meals brought to you inside  the cinema. Enjoy your meal from the comfort of your reclining chair for an exceptional movie watching experience that involves Sony 4K technology – only at the La Mer Dubai cinema! 
La Mer cafes and restaurants
Dubai's coolest beach destination is actually a gastronome's dream, if you love eating out,  you're in luck as there's a massive selection of trendy cafes and restaurants in La Mer Dubai,  from burgers to ice cream, via salads and some quirky Indian dishes. With more than 130  restaurants due to open in the area. 
Here is a list of the most prominent La Mer Beach restaurants: 
Amorino 
If you're looking for an ice cold treat on your day at the beach, this should top your list. The  brand's gelato is made using natural and organic ingredients and comes in a range of tasty  flavors; it is famous for its rose-shaped gelato cones. 
Open Sun-Thu 10:00am-10pm;  
Fri-Sat 10:00am-12:00am. 
Aprons & Hammers 
This is the third branch of the popular seafood restaurant , this family-friendly restaurant sees  guests donning aprons and cracking open crab and lobster dishes – or oysters, mussels and  jumbo shrimp – with hammers. 
Open daily 10:00am-12:00am. 
Bareburger 
If you're searching for healthy Burger you will find it here, burger joint focuses on making  really good, organic burgers, without any bad stuff. With this in mind, it's a top choice for  families and health-conscious diners who are longing for a classic, juicy and tasty burger.  
Open Sun-Thu 10:00am-11pm. 
Fri-Sat 10:00am-12:00 am. 
HOLA 
Fruit sushi? Teppanyaki ice cream rolls? Yes, you heard correctly. This quirky, fun-filled,  healthy eatery aims to keep you cool at the beach.  
HOLA offers you an exotic selection of fruit-based delicacies that you won't be able to resist.  Menu includes crêpes filled with ice cream, traditional Mexican paletas made from fresh fruit,  here you will have refreshing and healthy dishes that the entire family can enjoy by the beach. 
Open Sat-Thu 10:00am-12:00am. 
Fri-Sat 8:00am-12;00 am. 
HQ'S 459 
Morning people, make a date. Breakfast certainly takes centre stage at this casual seaside  restaurant, as it is the most important meal of the day, here you will find best breakfast dishes. 
However, if you're dining at lunch or dinner there's also a tasty range of salads and burgers. Open Sun-Thu 9:00am-12:00 am.  
Fri-Sat 10:00am-12:00am. 
iScream 
Curry flavored ice cream? Why not? For a quirky take on cooling down, head to this ice cream  parlour where you'll find 44 different flavors – including wasabi, matcha green tea and black  sesame. Here flavors are weird and wonderful, and you will want to try them all.  
Open Sun-Thu 10:00am- 12:00am  
Fri-Sat, 10:00am-1:00am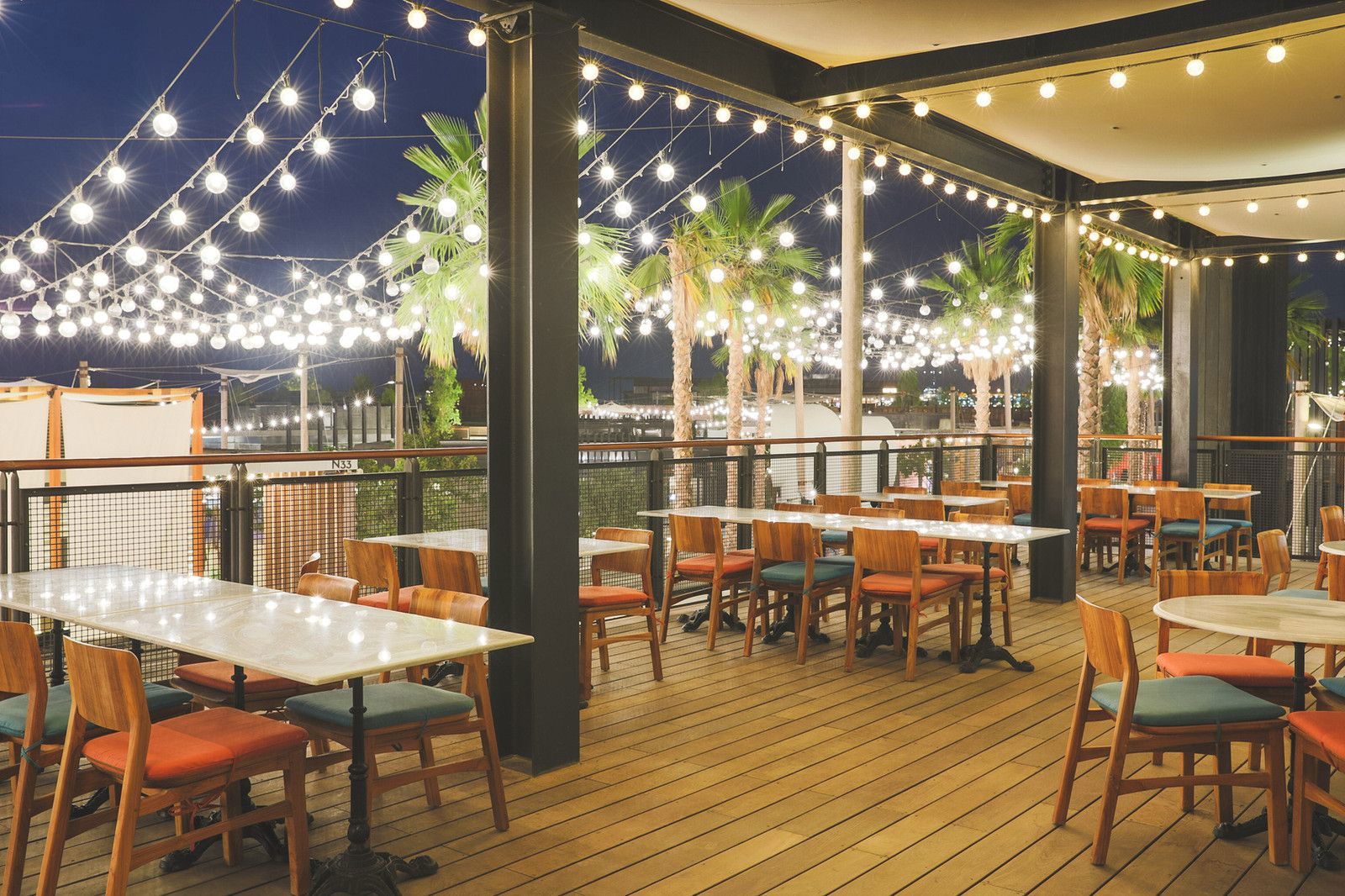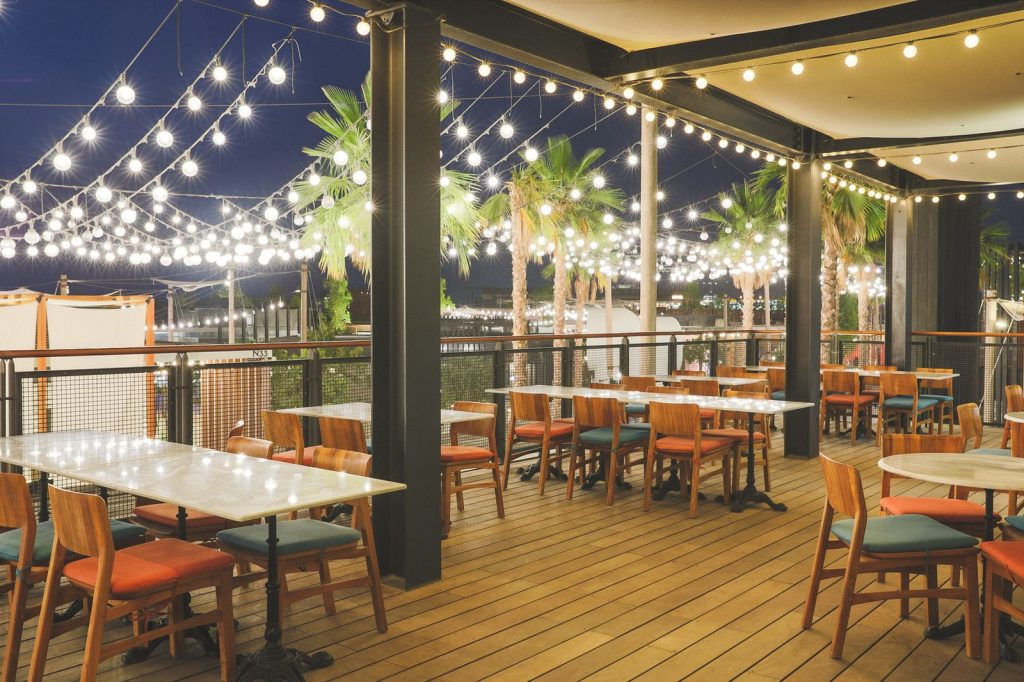 Levee Café and Lounge 
This quaint café serves up French and Mediterranean food with a side of picturesque coastal  views, ensuring that dishes are fresh and tasty. 
Open daily 8:00am-12:00am  
Masti 
Masti translates to "fun and mischief". With a quirky and exciting menu – think fava bean  chaat, paneer lasagne and a butter chicken pizza – Masti is a cool bar, lounge and restaurant  ideal for a night out. There's also a top terrace for relaxing on,live music every Monday with  their popular G&Jazz night, Ladies night every Tuesday, DJ night every Tuesday, Thursday and  Friday.  
Open daily noon-midnight 
Sugar Factory 
For dessert, you know where to head. Dieters, probably one to avoid this restaurant.  Open daily 1:00am – 12:00 am 
Texas Roadhouse 
You have to come hungry to this restaurant. It serves up a range of ribs, boneless Buffalo wings  and Texas red chilli that will satisfy you. Perfect beachside fodder. 
Open daily 11:00am-12:00am 
Treej Café 
The café follows an "Emirati and Beyond" concept at La Mer, offering a unique, casual and  lively atmosphere, while retaining the essence of Emirati cultural, tradition and historical traits. 
Diners can expect a contemporary twist on authentic recipes. 
Open Sun-Thu 9:00am-11:00pm. 
Fri-Sat 9:00am-11.30pm. 
Where can I stay at La Mer? 
Rove La Mer located along the sunny shores. Here your accommodation will be iconic.Rove La  Mer is a 10 minute drive from the Dubai Financial Centre, The Dubai Mall, Dubai Opera House  and Burj Khalifa. It is also a 20 minute drive from another favourite spot in Dubai, such as JBR. 
Location: Next to Laguna Waterpark 
Ticket Prices: 68.25 AED per person  
La Mer Beach Dubai Location  
La Mer Beach is located in Jumeirah 1, between Jumeirah Bay and Pearl Jumeirah. 
What is the La Mer Beach Entrance Fees?  
Entry is free for the public! 
La Mer Beach Dubai Timings  
Although the La Mer Beach remains open from 10:00 am – 10:00 pm from Sunday to  Wednesday and from 10:00 am – 12:00 am from Thursday to Saturday, you are allowed to swim  only till sunset.  
After this the other facilities, spas and restaurants are open, but swimming in the beach or  relaxing on the sun-beds will not be possible.  
Are Pets allowed at La Mer Beach Dubai 
Unfortunately, no, pets are not allowed in La Mer.  
La Mer Beach contact number 
La Mer : +97145905090
La Mer North Beach +97180063722