Desert Safari Dubai Price 2022: Cost Per Person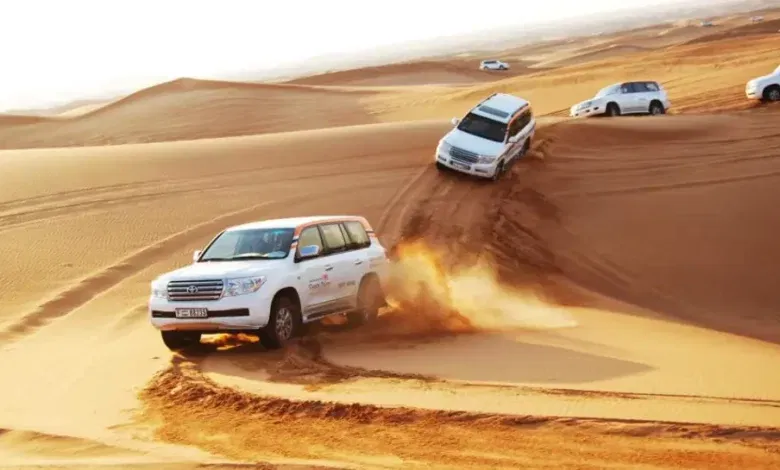 Of all the wonders of Dubai, none quite defines it as its golden sands desert, which is one of the  best tourist destinations in Dubai at all. From dunes to desert camping, authentic Arabic food to  camel riding, to sand boarding, there is so much to do in the Dubai desert! Because of the many  options, we have chosen for you on the best desert safari Dubai price trips, with fun activities and special prices.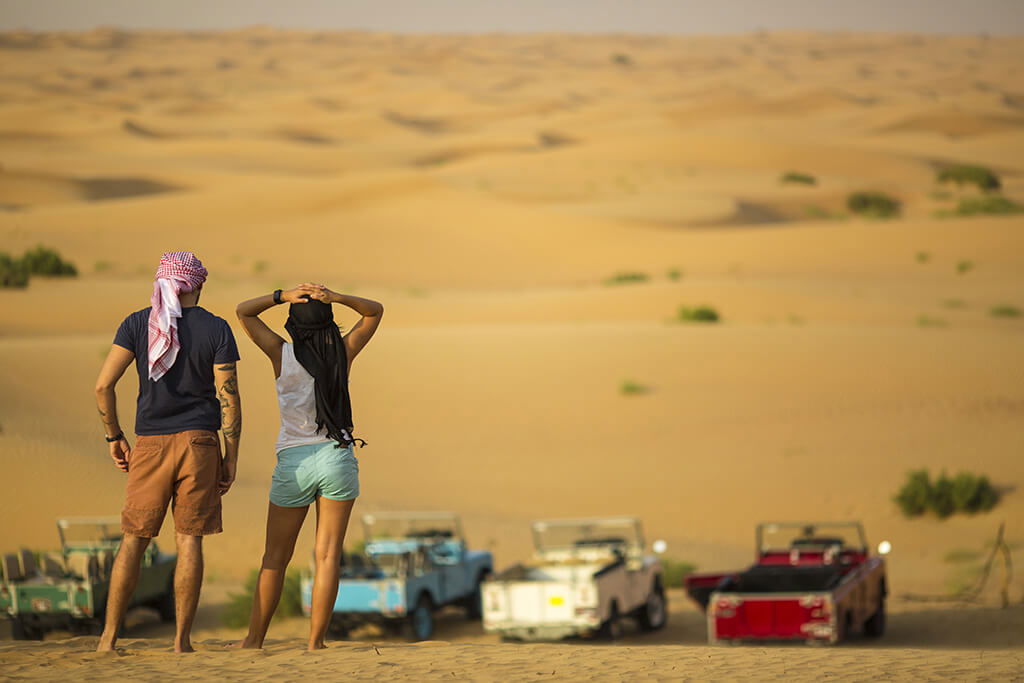 Best desert safari Dubai price 2022: 
Al Khayma desert safari Dubai: 
This safari offers many activities in Dubai desert. You will be picked up from the hotel by the tour  leader who will take you with a group of adventurers to the desert for a 60-minute drive in a 4WD  Land Cruiser. The history of the establishment of the Emirate of Dubai will be displayed during  the journey inside the car. 
Your first stop in the desert will be a resting area in the wilderness for 25 minutes, before your  safari begins, which includes visiting many places and practicing a lot of fun activities such as  camel riding and sandboarding. 
The trip also offers a barbecue meal on coals and Arabic coffee in a fully equipped tent. Desert  safari Dubai ticket price is reasonable and depends on your choice. For more details about desert  safari ticket price in Dubai, click here, where you will know everything about desert safari Dubai  price.  
Dubai safari trip: 
This 6-hour journey begins with a comfortable, air-conditioned drive into the Al Habab Desert  from your hotel. You'll be instructed at the Quad Bike Centre, put on your protective gear and then  hop on a quad bike for a ride on the red sand dunes for approximately 45 minutes. You can also  try sandboarding, relaxation and meditation. 
After that, you will go to a typical desert camp to enjoy many activities such as family evenings,  henna tattoos for women, try on Arabic clothes, go for a short camel ride or 4×4, watch the sunset,  a lot of promotions, in addition to a buffet for dinner. 
The trip also includes a delicious barbecue meal accompanied by artistic performances. For more  details about Desert Safari Dubai Price varied can start from 35US$ to 100 US$ upon your  choice, for more information click here.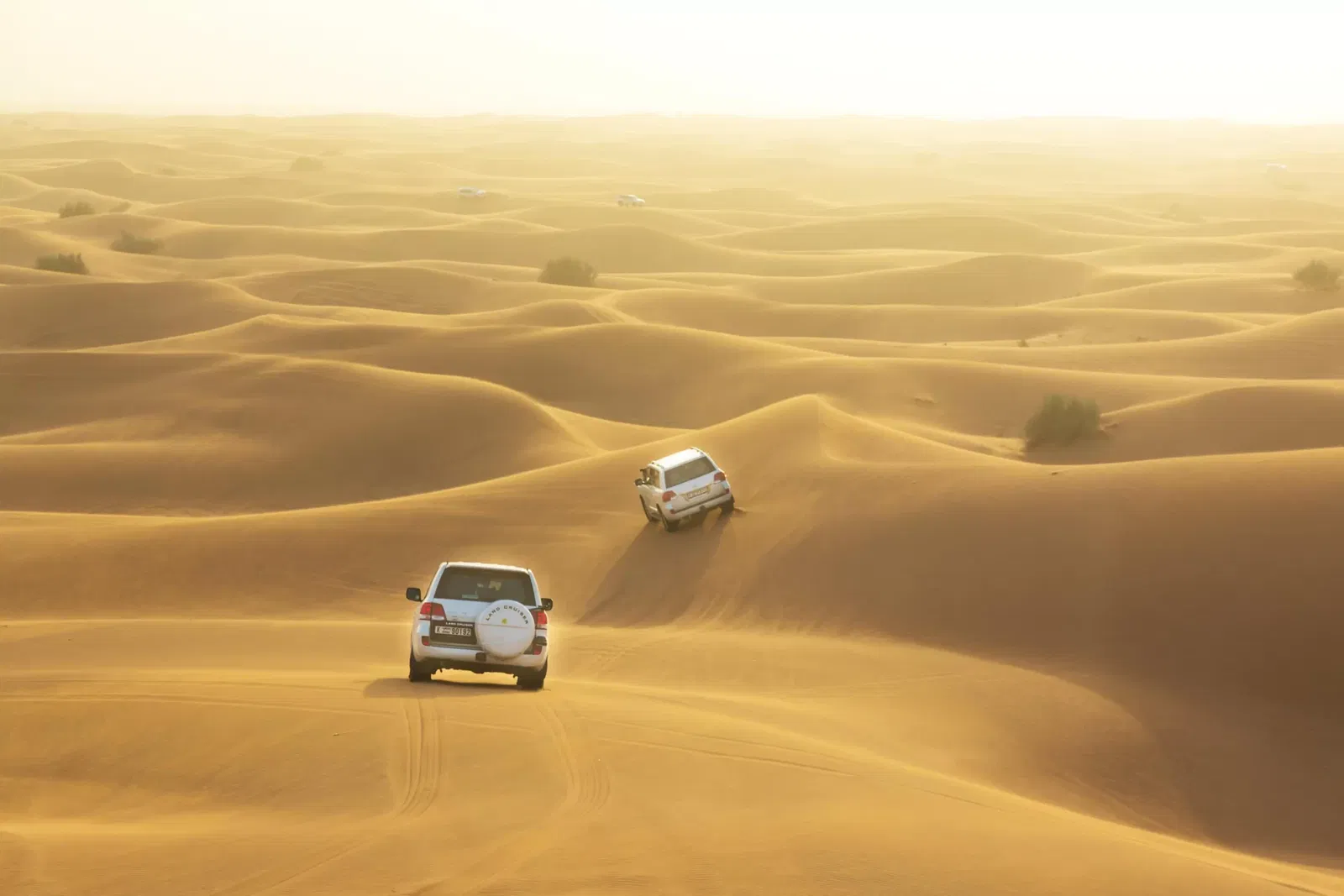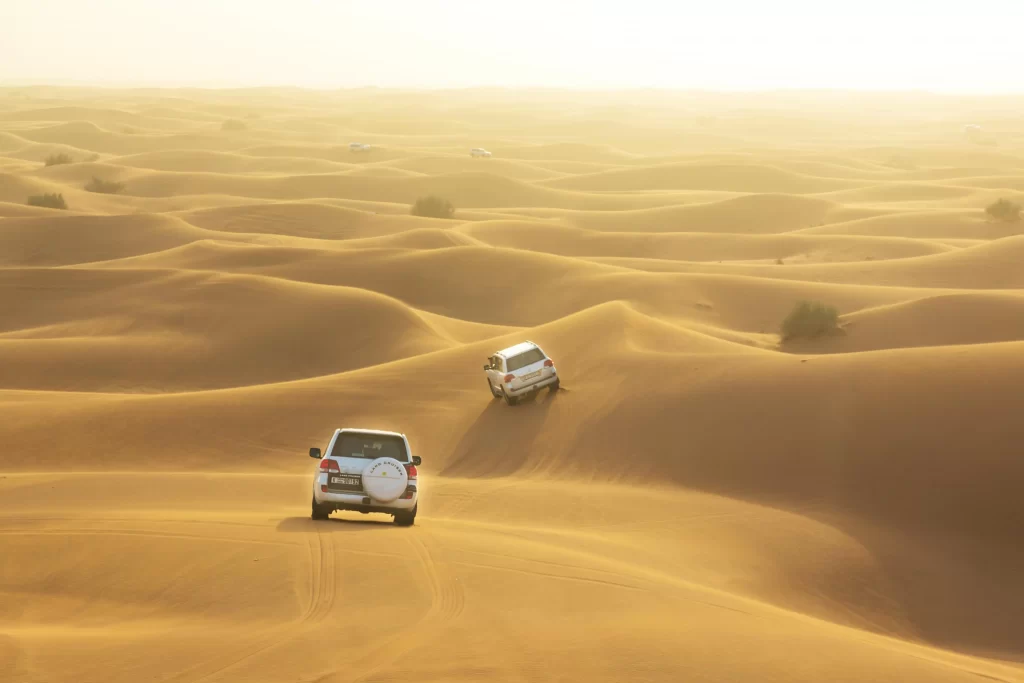 Arabian dunes safari 
Al Masyaf Desert Camp is located near Dubai city in Al Awir village. It is a unique oasis in the  desert surrounded by sand dunes from all sides, giving a feeling of privacy. Enjoy a 20-minute  4×4 drive through the desert. 
After that, visit the camp for a traditional experience of Bedouin culture in addition to a variety of  interesting activities that include souvenirs, a henna tattoo corner and a photo studio where you  can wear the traditional local abaya and take souvenir photos. 
Riding a camel, putting falcons in your hand, or riding a quad bike are other activities that you can  do for an extra cost. In the evening you will enjoy traditional art performances and a barbecue. For  more information on desert safari ticket price in Dubai that can start from 120AED, click here. And for lower desert safari Dubai price, click here.  
Morning Desert Safari Dubai:  
Beyond the sprawling city of Dubai, lies the enchanting desert. Feel the excitement as your  experienced sandboarding Safari races over the dunes, back in time as you camping at Al Khayma to experience the true feeling of traveling, camel rides and many other activities with a guide to  admire the elegant beauty of the Arabian Desert. To book and know morning desert safari Dubai  ticket price that can start from 200AED, click here. And for more Desert Safari Dubai Price, click here.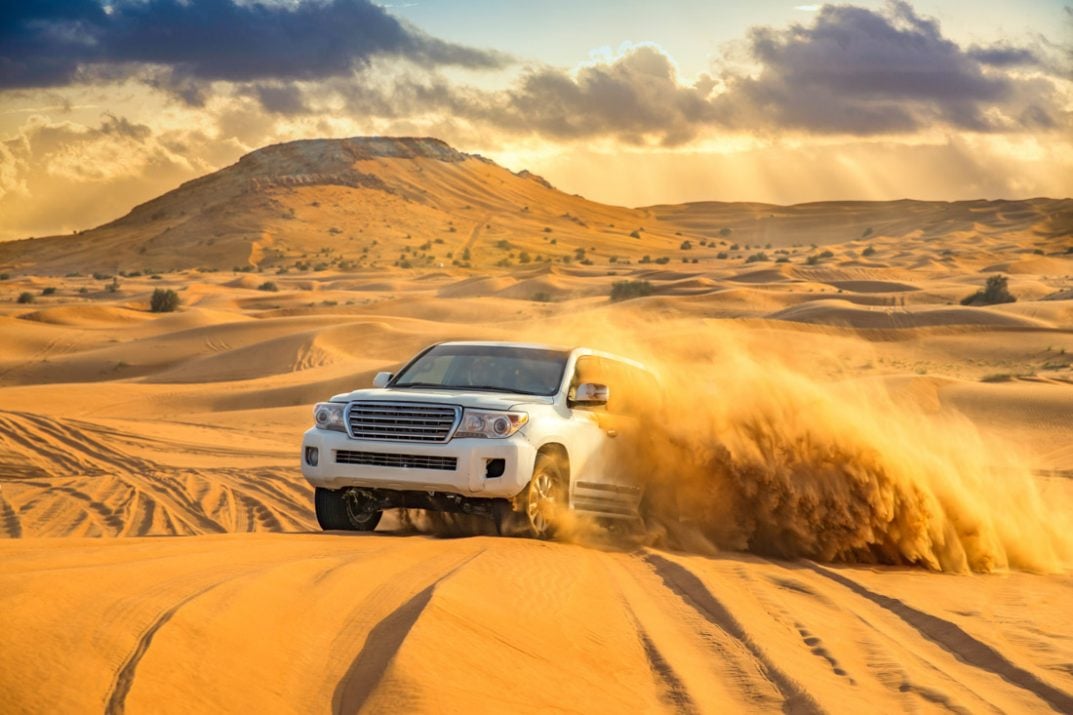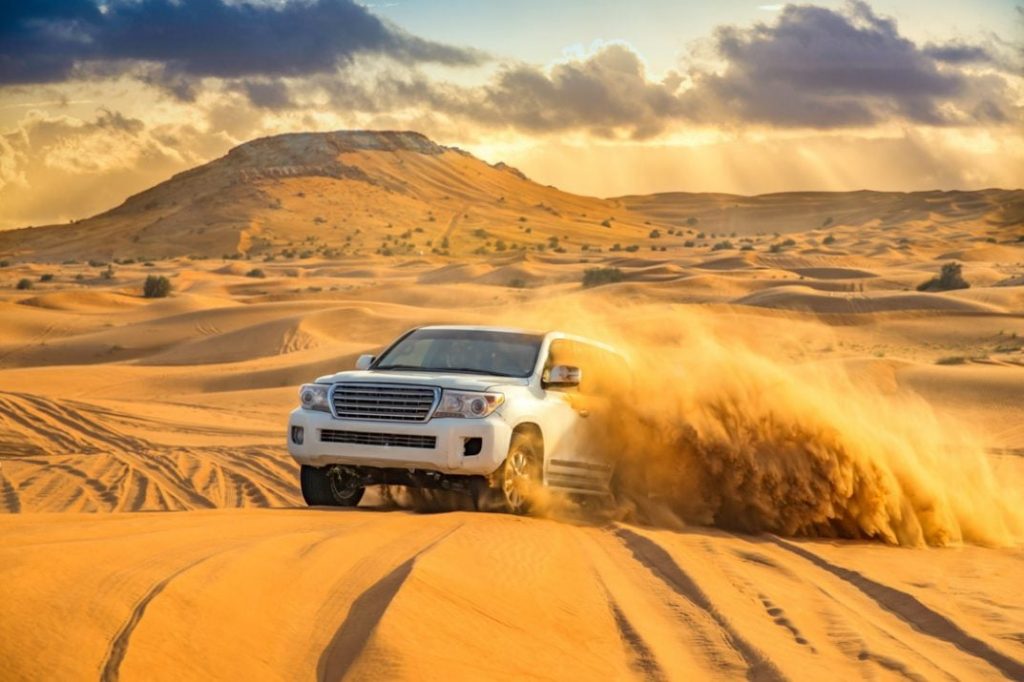 Here were the best desert safari Dubai price and choices; don't miss this amazing experience in  Dubai's desert.