Top Activities at Deira City Centre Mall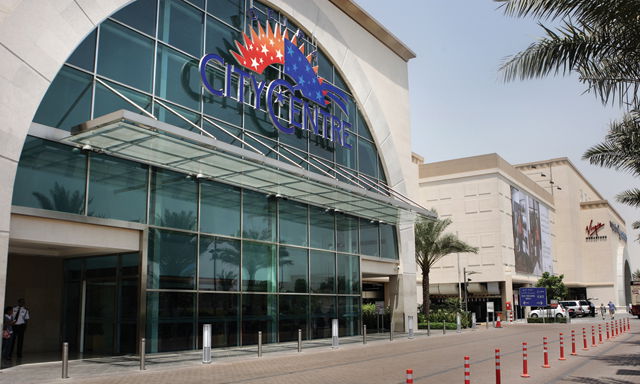 Deira City Centre Mall is one of the oldest malls in Dubai. It was opened in 1995, and it was  the first business of the Al-Futtaim Group in this field. 
Deira City Centre has an estimated space of 1.2 million square feet, comprising 370 stores,  where you can find many international brands in City Centre Deira. 
Its design was similar to the design of the Mall of the Emirates Dubai, as it consists of two  floors in addition to the ground floor, and due to the age of the building, some modifications  were made to the place with expansions in 2014. 
Here is Deira City Centre guide 
Deira City Centre Location 
Deira City Centre is located at the junction between Sharjah, Bur Dubai and Dubai Airport; Deira City Centre has been established. This distinguished location, which enables you to reach  it in more than one way. Its location made it an easily accessible place and one of the best  places in Dubai. 
You can reach the Deira City Centre by Metro Station
Enjoy a trip on the longest metro line in the world, the Dubai Metro, which operates without a  driver, as it is a convenient and safe way for transportation, as it is equipped with all servic es,  the most important of which is that all locomotives are air-conditioned. 
You can take the red line on the Dubai Metro to reach the City Centre Deira Metro Station, just  simple steps and you will find yourself in front of the mall. 
You can use the buses to get to the mall
There is a bus station near City Centre Deira. Buses are widespread and available free of  charge to guests of hotels near the mall. 
You can reach the Mall by your car
You can go to the mall with your own car and you will find free Deira City Centre Parking for  the mall during the first 4 hours of waiting. 
Entertainment and attractions at Deira City Centre Dubai 
There are many things to do in City Centre Deira as the administration of City Centre Deira has  been keen on the availability of entertainment activities, which add to the pleasure of shopping:
Magic Planet Deira City Centre
Magic Planet is truly the ideal place for catching some fun after shopping. Magic Planet Deira City Centre offers many interactive and competitive games in addition to gifts to the winning  players. 
Magic Planet Deira City Centre Timings 
∙ Thursdays and Fridays 9:00am – 12:00am 
∙ Saturday – Wednesday 10:00am – 11:00pm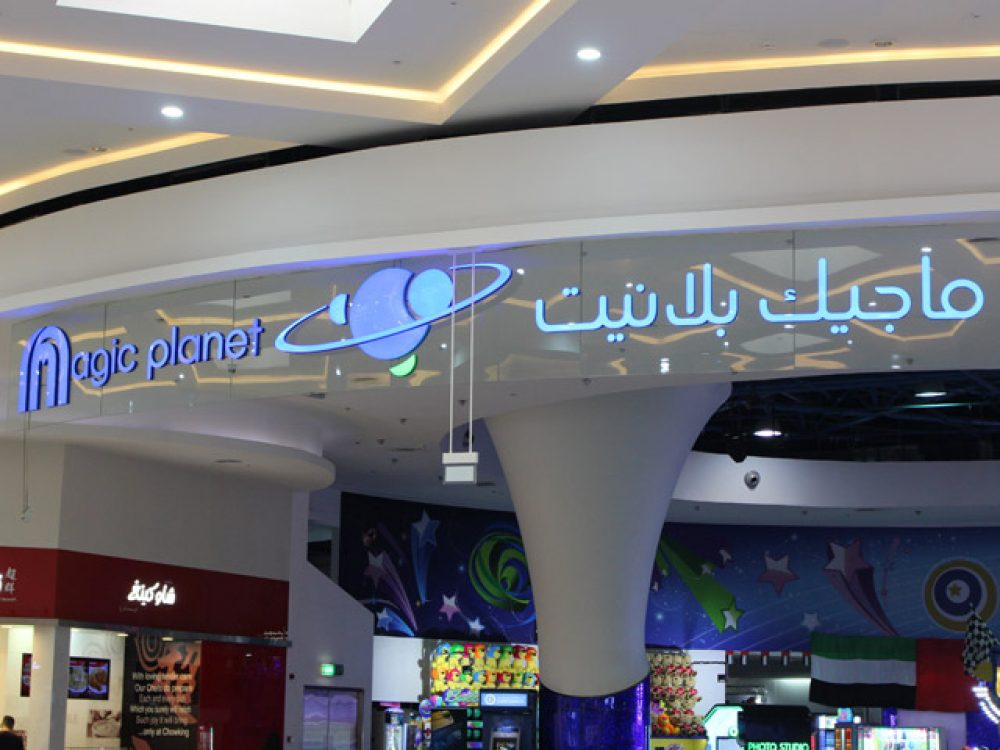 Yalla! Bowling Deira City Centre
You will find fun and integrated entertainment by practicing many activities at Yalla! Bowling  Hall, such as: 
∙ Bowling, which is available in 8 lanes. 
∙ Enjoy singing in the karaoke hall. 
∙ As for the billiard lovers, they will find what they are looking for with the availability of  many billiard tables in the place. 
∙ Free internet is available in Yalla! Bowling Hall, which covers the entire mall.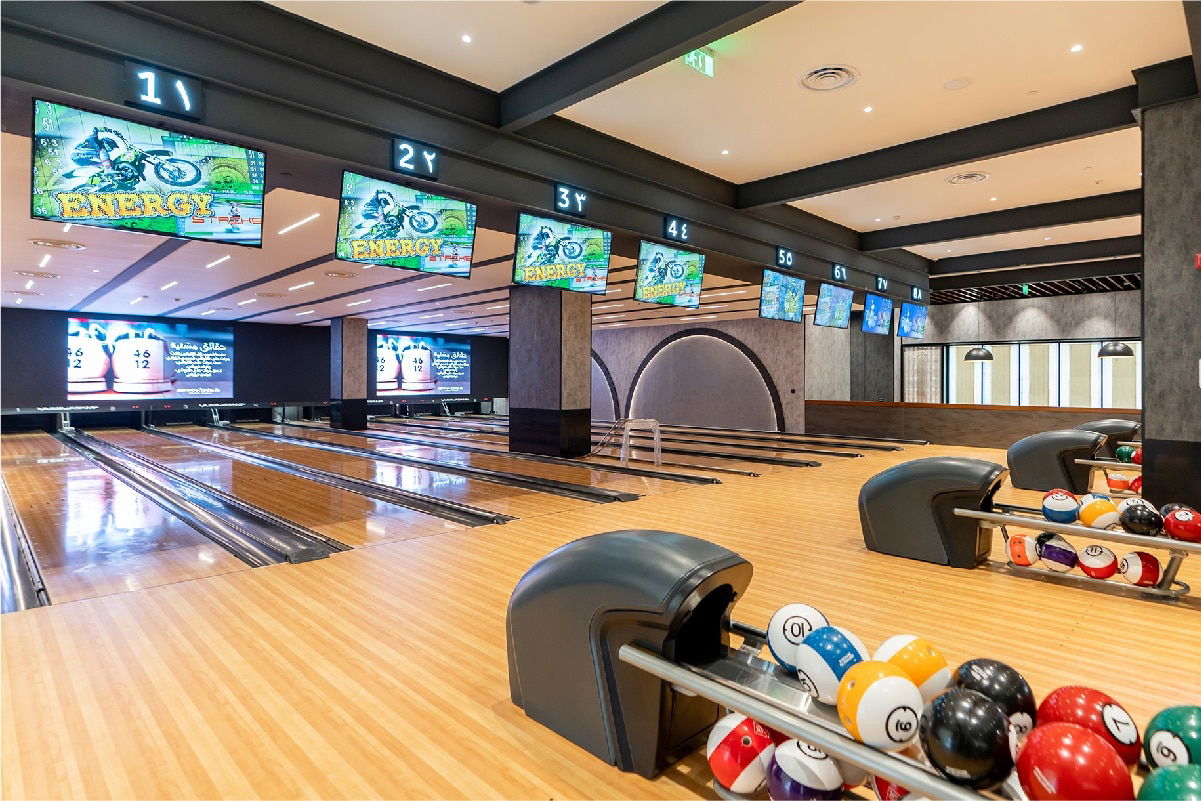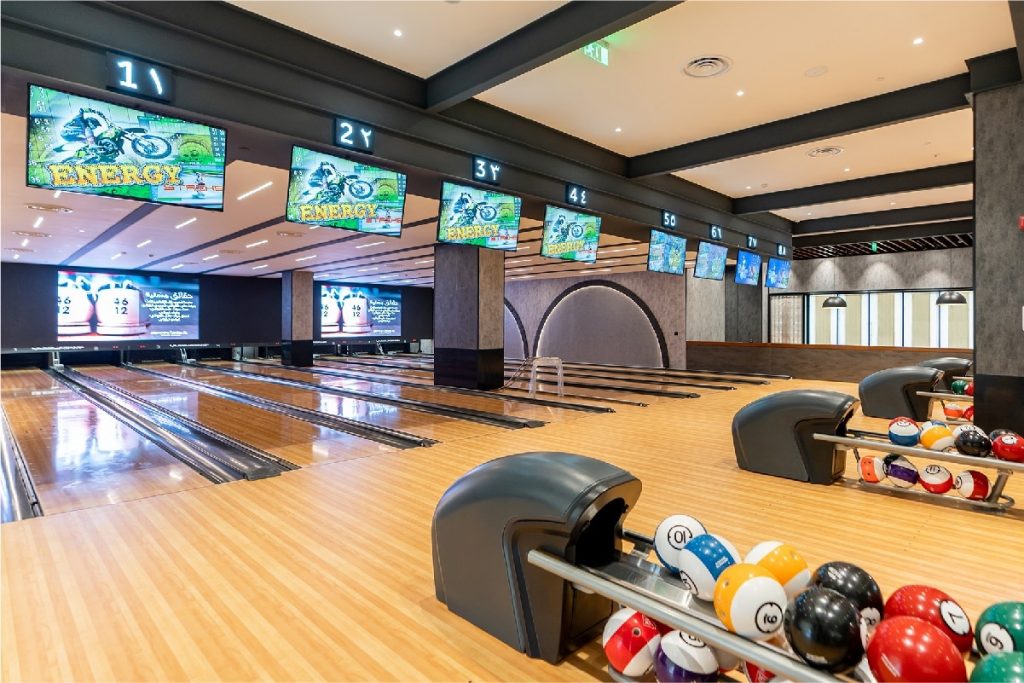 Cinemas in Deira City Centre Dubai
VOX cinemas Deira City Centre 
Among many things to do in City Centre Deira while wandering around the second floor of the  Mall is by visiting the Deira City Centre cinema, where VOX Cinemas is located. 
Among the 20 screens at VOX Cinema Deira City Centre, you will not miss all that is new in  the world of modern movies, whether local or international. 
Where VOX Cinemas offers the latest amazing technologies that suggest the naturalness of  what you see on the cinema screen as if you are in the scene of the events, as well as sound  technologies that help you to integrate into the events that on the screen. 
You can choose your favorite movie in one of the following halls: 
∙ VOX MAX showroom 
∙ VOX 4DX showroom 
∙ VOX Gold Showroom 
∙ VOX Kids Showroom 
∙ VOX Cinemas Deira City Centre Timings 
You can visit the halls of Fox Cinema Deira City Centre daily from 9:00am – 1:00am.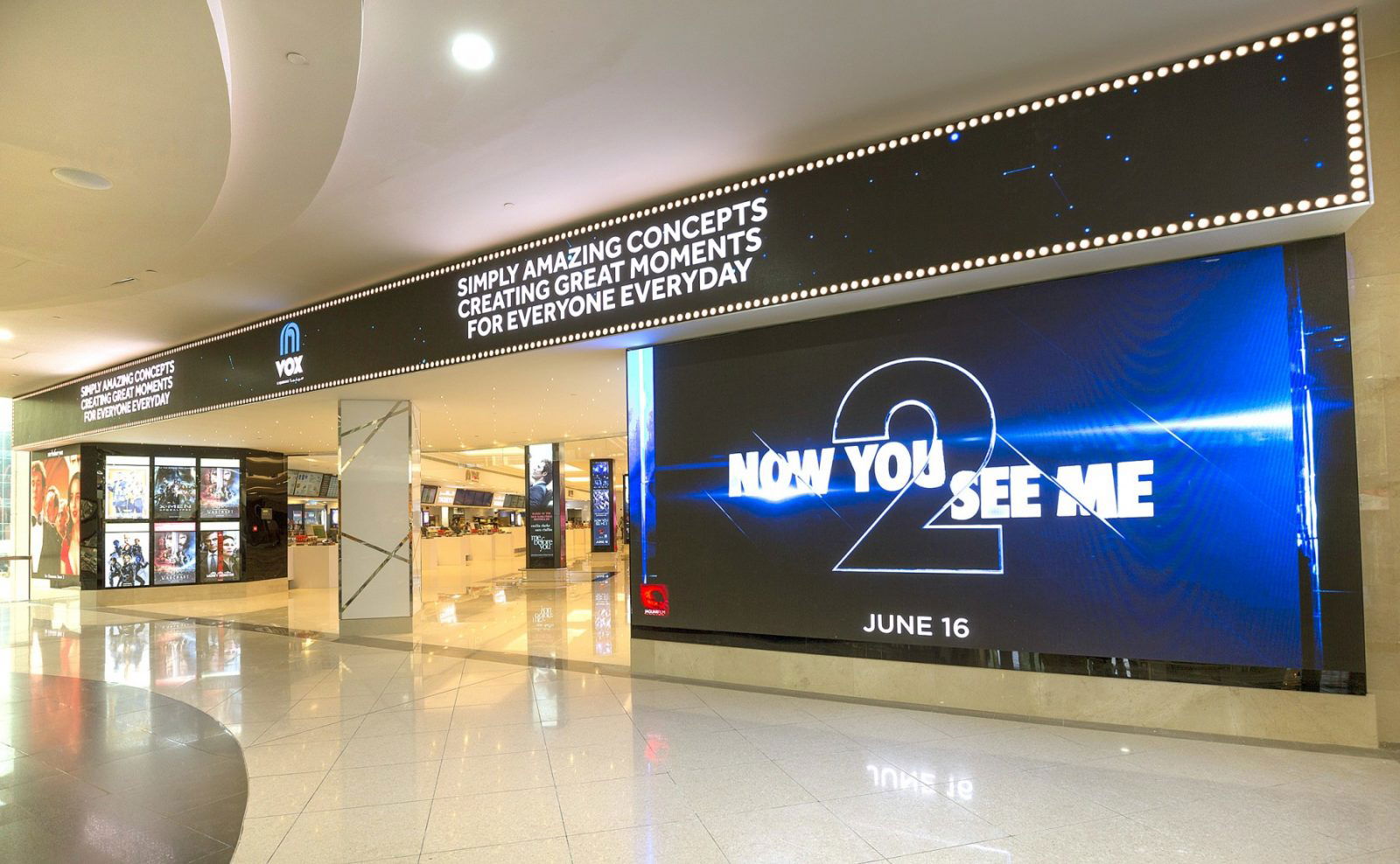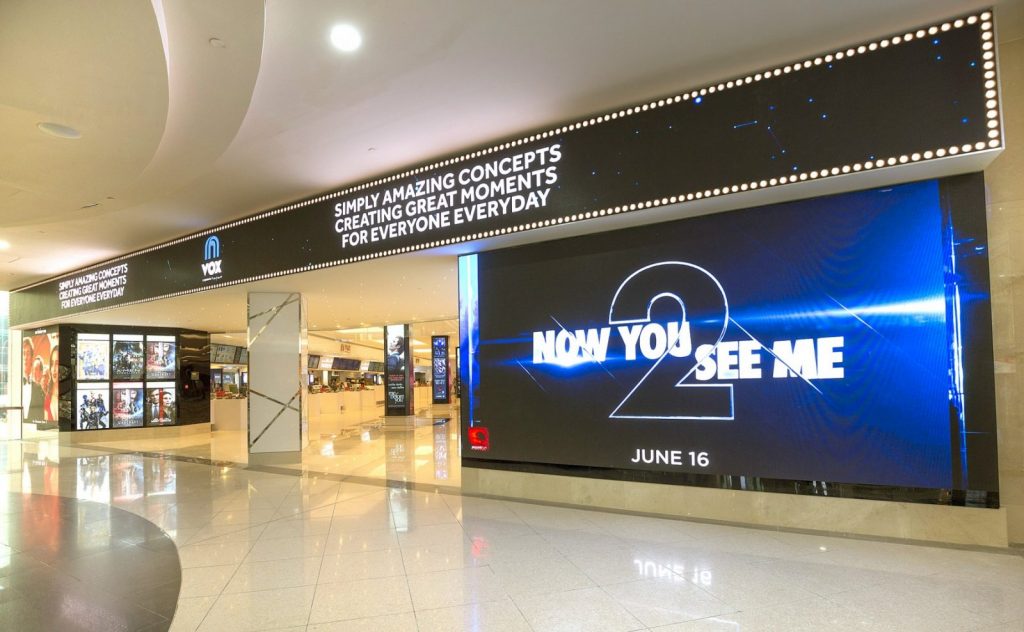 The most important shopping stores at Deira City Centre 
Deira City Centre is one of the most important tourism destinations in Dubai and of the most  popular malls in Dubai, as it includes many shopping stores and sells the most famous  international brands and many products. 
Carrefour Hypermarket Deira City Centre
Are you a fan of comprehensive shopping from one place, you are invited to visit the Carrefour  hypermarket, which has everything you are looking for from goods and groceries for many  brands, from food products to electronic products, all you can find at one store in City Centre  Deira 
Carrefour hypermarket, City Centre Deira Timings: 
∙ Daily from 9:00am to 12:00am. 
∙ On Thursdays and Fridays, the work extends until 1:00am.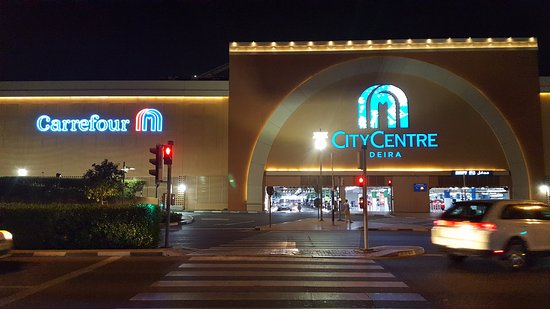 Banks and money exchangers at Deira City Centre
Due to the popularity and importance of the Mall's location, you will find many banks and  exchange shops, which vary between local and international banks such as: 
∙ Al Rostamani Exchange 
∙ Abu Dhabi Bank 
∙ Wall Street Exchange 
∙ Al Ghurair Exchange 
∙ Leela Megh Exchange 
∙ ATM units are also spread throughout the mall, which are estimated at about 29  machines. 
Clothing stores in Deira City Centre
The most famous and most luxurious international brands in the field of fashion you will find  in clothing stores in Deira City Centre, where their outlet in Deira City Centre is just one of the  outlets in the emirates, such as:. 
∙ H&M 
∙ Zara 
∙ Mango 
If you are looking for children's clothing and baby-care stores, you will find the following  stores
∙ Mothercare 
∙ Tommy Hilfiger Kids 
∙ River Woods Baby 
Perfume and cosmetics shops in City Centre Deira.
Most of the mall visitors are women looking for shops selling perfumes and cosmetics, because  of its fame with the presence of many international and local brands, and you will find  branches of these famous brands such as:. 
∙ Ajmal  
∙ Al Hunaidi Perfumes 
∙ XR Lounge 
Restaurants in Deira City Centre 
Your tour of the mall cannot be completed without visiting one of the restaurants or cafes in  Deira City Centre, where you will find all your favorite dishes, fast food, and favorite drinks. 
Among the 58 restaurants, you will find what you are looking for from international restaurants  such as: 
∙ Baskin-Robbins 
∙ Jungle Juice 
∙ Jelly Belly 
∙ Balqees Honey 
As for cafés, you will find them scattered throughout the mall, such as: 
∙ PappaRoti 
∙ Starbucks coffee 
∙ Caribou Coffee 
∙ Costa Coffee 
As for junk food lovers, you will find fast food restaurants available in abundance throughout  the mall, with food courts within the City Centre Deira such as: 
∙ Pizza Hut 
∙ Panda Chinese 
∙ Bombay Chowpatty 
∙ KFC
You can also eat delicious dishes prepared by the most famous chefs at the restaurants of hotels  near the mall, such as Aloft Hotel Restaurant, Novotel City Centre Deira Restaurant.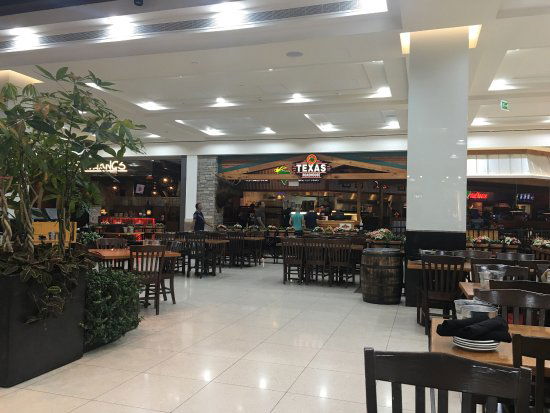 The most important services at Deira City Centre Dubai 
Mediclinic Centre in City Centre Deira
Mediclinic Centre is one of the most important medical destinations that provide medical  services such as: 
∙ Gastrointestinal Diseases 
∙ General and Laparoscopic Surgery 
∙ General Medicine 
∙ Heart and blood vessels 
∙ Dental clinics 
∙ Dermatology and cosmetology 
Mediclinic Centre Timings  
Saturday to Thursday from 9:00am to 9:00pm  
Gift Cards at Deira City Centre Dubai
Now you can give your loved ones many gifts by paying for them and letting them choose  whatever they want, by buying gift cards in the mall. 
Hotels near Deira City Centre Dubai 
Visitors of the mall was estimated at about 22 million visitors annually, and the reason for this  was many factors, including linking it directly with the five-star Pullman Dubai City Centre Hotel, to meet the demands of many visitors to the UAE looking for accommodation in Dubai  hotels. 
There are also many hotels near Deira City Dubai, such as: 
Aloft Hotel 
Aloft Hotel is a four-star hotel, consisting of 14 floors with 304 rooms, and two restaurants,  one dedicated to Chinese food and the other serving the most famous international dishes. 
Features of Aloft Hotel location: 
∙ Only 14 minutes walk to reach the mall. 
∙ 30 minutes to reach Dubai Creek area. 
∙ Near Al Ghurair Centre. 
∙ Close to Dubai Tennis Stadium. 
Pullman Dubai City Centre Hotel 
Pullman Dubai City Centre Hotel consists of 11 floors and includes 318 rooms, 112  apartments, which is the true meaning of luxury accommodation, and its location is very  special, as it is close to: 
∙ Dubai International Airport, which is a 10-minute drive from the hotel. ∙ Burj Khalifa, which is 14 km away. 
∙ Direct link to the mall, which meets the marketing needs of the hotel residents 
Ibis Hotel 
Ibis hotel consists of a 9-storey tower, includes about 365 rooms. The hotel is distinguished by  its acceptable and suitable prices for many guests, its location features:  
∙ 5 km away from Dubai markets. 
∙ 4 km away there is a metro station. 
∙ 5-minute walk to the mall. 
Novotel Hotel 
Facing the mall, you will find Novotel Hotel, which is of a four-star category, consisting of 9  floors and includes about 188 rooms. 
∙ Close to Dubai International Airport 
∙ Close to the International Exhibition Centre in Dubai 
∙ Dubai Creek Yacht Club is only 2 km away. 
∙ Close to Dubai Courts Complex 
City Centre Deira Timings:  
City Centre Deira opening hours: 
∙ From Sunday to Wednesday from 10:00am to 10:00pm. 
∙ Thursdays, Fridays and Saturdays from 10:00am to 12:00am. 
∙ For more information about the Deira City Centre Mall, please visit this page