Best movers and packers in Dubai 2022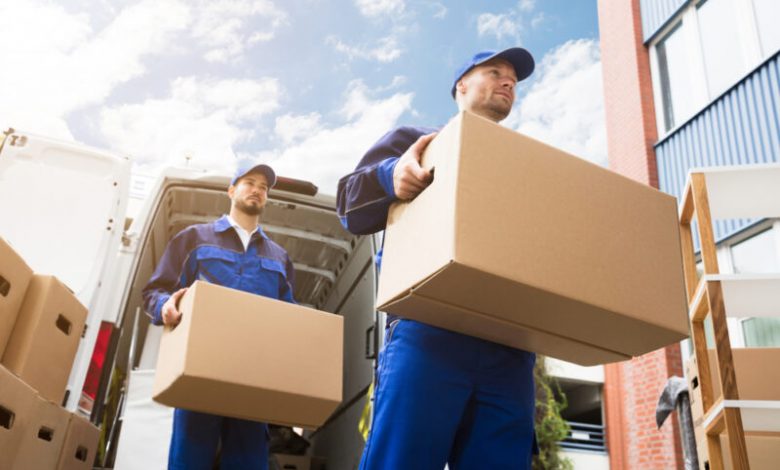 Dubai is always seeking to provide all the services that you may need to make you feel comfortable. Among these services that Dubai provides is to move and pack your furniture
Whatever the reasons for moving, wherever you want to move to, you will definitely need cheap and best movers and packers in Dubai; it is one of the necessities that will reduce the burden of moving on you.
In order to avoid any damage, scratches or breakage that may occur to furniture or property, it is better to seek help from furniture moving and shipping companies.
There are a lot of movers and packers in Dubai, and they are ready to provide their services to anyone who wishes to change their place of residence within the borders of the United Arab Emirates or outside the Emirate. There are many companies of movers and packers in Dubai that move furniture and cars across borders, by air, land or sea. Here you will find the cheap and best movers and packers in Dubai:
Some of cheap and best movers and packers in Dubai,
  1- On the Move 
On the Move is one of the leading companies in the field of furniture moving in Dubai since its establishment, and it provides services at the highest level and the best quality. It is one of the best home movers and packers in Dubai as it is run by a British management team. The company is characterized by furniture packaging services and maintaining it in good condition at reasonable prices, and other services provided by the company are storage, moving.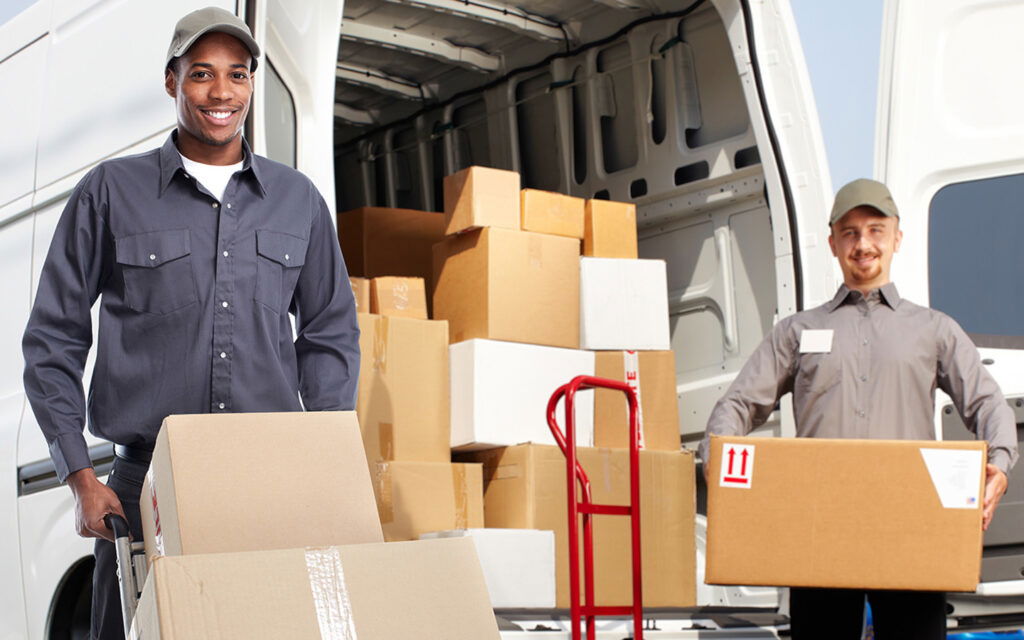 2- Sunrise Movers and packers 
Sunrise Movers and Packers, one of the leading furniture moving companies in Dubai, seeks to provide the best services to customers, as their task is to pack and move the goods and then installed them. The company usually offers competitive prices for its high quality services as it considered one of the cheap and best movers and packers in Dubai; it moves furniture from Dubai and to all cities of the Emirates with high professionalism. The company also provides storage and moving services for commercial offices.
Sunrise Movers and packers location: Deira
04199 654 055
3- JNT Cargo
GNT Cargo is one of Dubai's largest companies specialized in both local and international moving and Packing, its slogan is "We deliver what we promise." GNT Cargo always promises you a hasslefree experience, in addition to ensuring the safety of your furniture.
One of the best movers and packers in Dubai that guarantee the best prices for customers from inside and outside the country. The company provides services for moving home and office furniture, shipping goods inside and outside the country, and moving vehicles to and from the Gulf Cooperation Council countries.
JNT Cargo location: Al Khail Street, Dubai
04 261 1505
4- E-Movers 
E-Movers cheap and best home movers and packers in Dubai was opened in 2003, and thus it is considered the oldest Dubai furniture moving company, which helped provide the cheap and best movers and packers in Dubai at reasonable prices. The company provides home and office furniture moving services, international storage and shipping services, furniture installation, artwork moving, long-term and short-term storage by 400 trained labors and it includes approximately 70 trucks. The company currently operates in Dubai and Abu Dhabi. The company has won many international quality awards due to the distinguished staff that always strives to serve customers and provide the best they can.
E-movers one of the most companies that will fit your budget without sacrificing quality for price. You can also set prices based on the required service.
E-Movers location: Al Quoz
04 341 7042 \  04 800 366 8377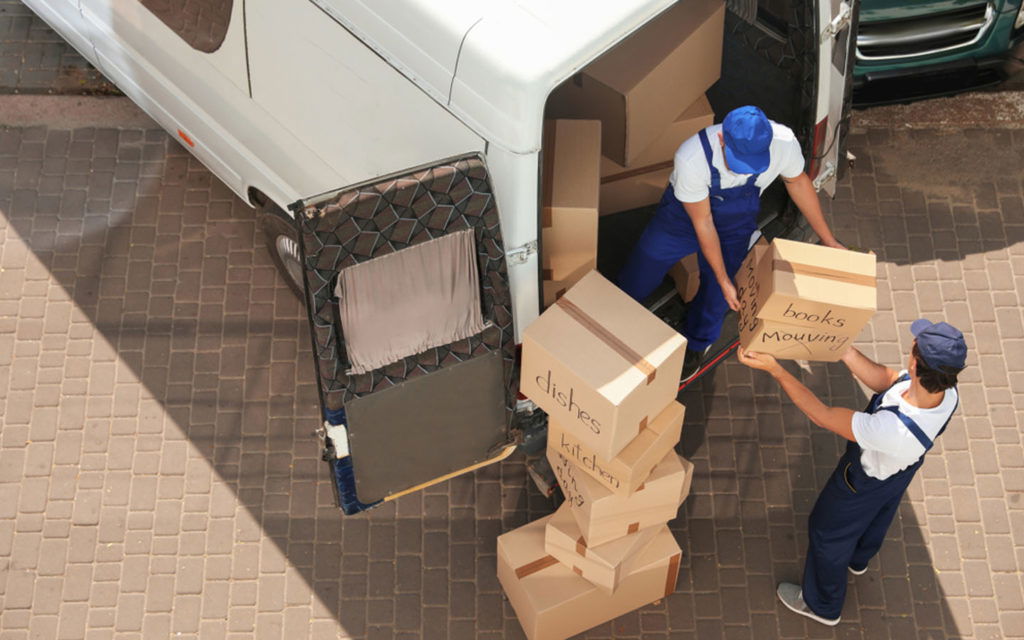 5- Perfect Movers 
The company provides its services both locally and internationally in the field of moving, packaging and storing furniture. It also operates 24 hours a day, and provides service as soon as possible. Its staff includes experts specialized in the field of moving, as the latest technology in this field is used to provide the best movers and packers in Dubai for customers.
Perfect Movers location: Bur Dubai
055 778 3573
6- BBC Cargo Services 
BBC has started its work in Dubai as one of the best house movers and packers in Dubai since 2004, and therefore it is considered one of the first Dubai companies for moving, it is specialized in various fields and provides many services such as furniture moving and storage, office moving and air freight services locally and internationally.
BBC Cargo Services location: Al Qusais
+971 50 867 8110
7- TruKKer
The company aims to facilitate the moving experience for its customers, and Trukker has already succeeded in establishing a well-known name in the United Arab Emirates as a furniture moving company in Dubai, as the most distinguishing feature of the company is the application that facilitates requesting services, especially if you are in a hurry. You can book a pickup truck within 30 seconds using the Trukker app which makes getting a truck driving experience like ordering a lunch. It provides local and international moving to 10 countries, including furniture or goods.
Trukker Company uses the latest moving technologies and methods to obtain exceptional service, in addition, Trukker is distinguished by affordable prices that the company competes with other cheap and best movers and packers in Dubai so do not hesitate to request prices from their site now!
TruKKer location: Jumeirah Lakes Towers, Dubai.
+971 (0)6 0052 4642
8- GAC International moving company 
If you are looking for the best home movers and packers in Dubai with long experience in the field of moving, without a doubt GAC has done the job! The company started successfully and impressively in 1956 in Kuwait, and they have expanded since then. It has even been considered among the most popular and best house movers and packers in Dubai and in the entire Middle East. Where it offers local and international moving.
GAC is known for its professionalism and highly trained labor in moving furniture. To get the prices of the company's services, just fill in your details and the customer care centre will contact you.
GAC International moving company location: Jebel Ali, Gate 4.
+971 (0)4 800 668 464.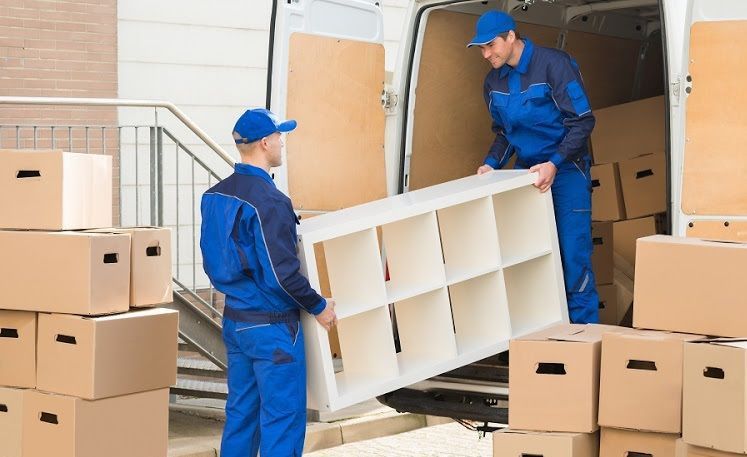 9- Move One
Move One is a giant company in the field of moving and packing, as it has offices and branches in 40 countries! Moving projects, offices, furniture, animals, vehicles and many more….
We can tell you to put your trust in this company easily and be assured of your favorite items with it.
Move One location: Ubora Towers, 40th Floor, Business Bay, Dubai.
+971 (0)4 438 5300
10- ARZ Movers
How many times have you decided to reinstall all the furniture after moving and everything is not the same again? Arz Movers will handle this process on your behalf as the company provides installation services as well as moving and packaging.
The company operates across the country and is proud to be one of the largest villa movers and packers Dubai and UAE with over 17 years of experience. It will amaze you with its diverse range of services such as carpentry, furniture installation, office moving, house moving, loading and unloading, trained labor, truck rental, and warehouse storage.
 ARZ Movers location: Al Safeer Plaza, 12b Naif St, Dubai.
+971 (0)56 346 2777
11- East West Movers and Packers
The company has proven to be one of the best house movers and packers in Dubai because of its quality and affordable prices. As East West Movers are experts at what they do. If you want to deal with the company or inquire about prices, just enter your data on the company's website, they will contact you immediately. Where it offers many services such as villas moving, moving and packaging, office moving, storage, skilled labor, furniture moving, painting and engraving services
 East West Movers and Packers location: Al Fahidi Metro Station, Bur Dubai, Dubai.
 +971 (0)52 606 2215
12- Pack N Move
Pack N Move puts quality as a priority, and cares about providing services that satisfy all customers, and its experience, which is more than 15 years, has made it one of the pioneers of moving and packing in Dubai. It offers a lot of services such as: local moving, international moving, office moving, company moving, storage, shipping services, customs clearance
Pack N Move provides a unique insurance service among other companies upon request, which is full compensation or replacement of what was damaged for an additional fee paid by the customer before moving in order to protect the movables from any unexpected damage.
Pack N Move location: Warehouse 7, Ras Al Khor, Industrial Area 2, Dubai.
+971 (0)4 333 1860
13- SA Movers and Packers 
SA Movers is another of the leading and best movers and packers in Dubai, where the company offers a lot  of services that will fulfill your needs such as storage, moving and packing, installation, skilled labor, insurance…
The company is famous for its constant pursuit of customer satisfaction, and you can know everything about the prices from the website.
 SA Movers and Packers location: Opal Tower, Business Bay, Dubai.
 +971 (0)4 336 4774
With this list of cheap and best movers and packers in Dubai, there is no need for more confusion in searching for a suitable company, as soon as you contact any of them you will book in a blink of an eye!