Best Hammam Spas in Dubai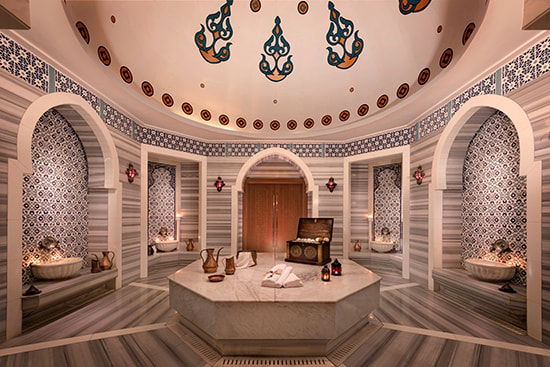 A visit to Hammam Spas in Dubai is a regular outing for women and men. Take some time out during your stay to relax in some of the world's finest hammams and spas.
Best Hammam Spas in Dubai
Talise Ottoman Spa
Be transformed by the award winning Talise Ottoman Spa, the Middle East's biggest hamman and certainly one of its best.  Dozens of treatment and relaxation rooms make up the cocoon-like spa, which holds a popular Turkish hammam at its centre. You will need at least half a day to embark on this sensory journey. Afterwards, take a mint tea on the terrace of Al Nafoorah—one of Dubai's finest Lebanese restaurants.
Jumeirah Zabeel Saray, Palm Jumeirah
+971 4 453 0456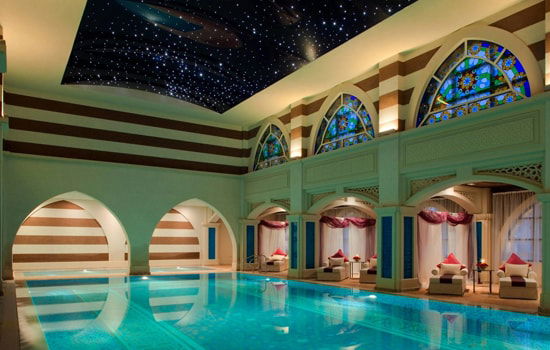 One&Only Spa
Best Hammam Spas in Dubai, You will relax from the moment you pull into the lush garden grounds of the One&Only Royal Mirage. In the far reaches of the property, you will find the One&Only Royal Mirage's stand-alone hammam spa, secret favourite of local and international celebrities and complete with individual and group treatments, beneath a stunning mosaic stained-glass ceiling.
One&Only Royal Mirage, Al Sufouh Road
+971 4 315 2140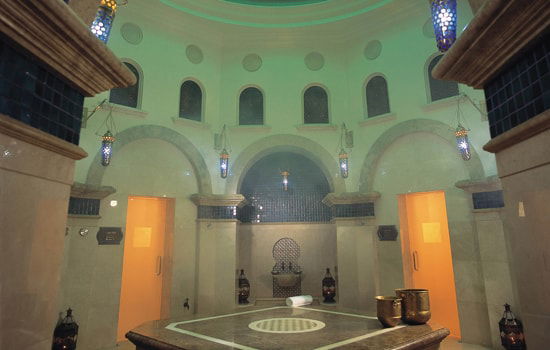 Saray Spa
Situated within the world's tallest hotel is a wonderfully secluded and instantly relaxing spa with a traditional-style hammam. With plenty of options to select from, the Saray Golden Hammam sets the bar for luxury treatments. Complete with a golden Arabian honey facial mask and a massage using 24 carat gold-infused oil, clients are gently scrubbed, rolled and stretched into a sublime state of relaxation.
Third floor, JW Marriott Marquis Dubai
+971 4 414 6754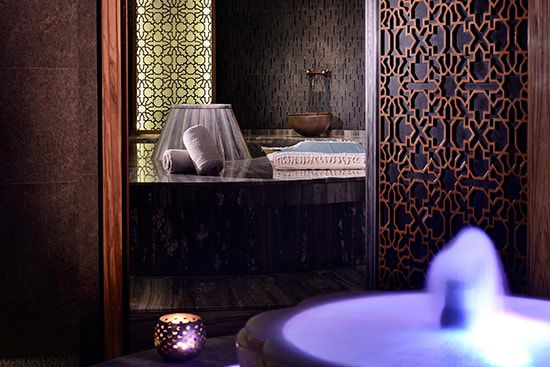 Anjana Spa
With amenities like swimming pools, saunas, an ice fountain and a popular Turkish Hammam ritual, Anjana Spa takes the spa experience to the next level. A calming atmosphere and pleasant staff help you let go and thoroughly enjoy the deep-cleansing massage treatment.
Anjana Spa The Palm Dubai, East Crescent, The Palm Jumeirah
+971 4 457 5415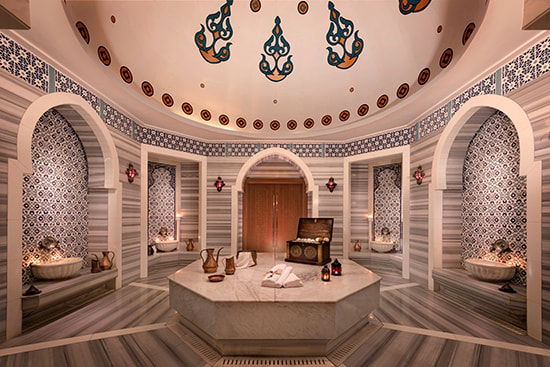 Al Asalla Spa
Enjoy a full day of pampering at the Moroccan-inspired Al Asalla Spa, with an impressive range of treatment options catered to your individual needs. You won't remember the last time your skin felt this dewy and your muscles felt so relaxed.
Dubai Ladies Club, Jumeirah Beach Road
+971 4 344 9445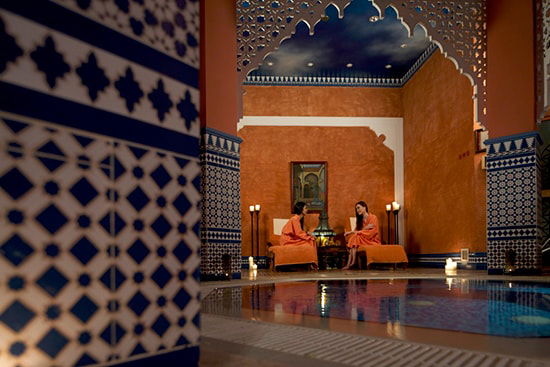 Abeer Al Yaseen Beauty Spa
Female guests at Abeer Beauty Spa will enjoy private marble-topped 'bathing slabs' and a traditional sequence of the steam, cleanse, scrub ritual, with therapists pouring warm water from brass jugs to wash away scrubbed off dead skin.
Al Wasl Road
+971 4 380 8703