My Dubai Pass Offering 40% Discount on Kids Attraction Tickets This Summer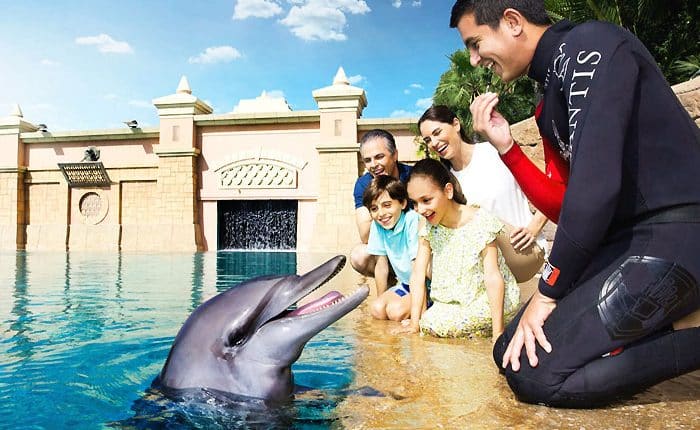 Dubai, known for its breathtaking architecture, luxurious resorts, and vibrant culture, has always been a favorite destination for families seeking an extraordinary vacation experience. With a myriad of attractions designed to captivate and entertain young minds, Dubai offers a memorable summer vacation experience. This summer, My Dubai Pass, an innovative online booking website, is making family adventures even more enticing by offering a remarkable 40% discount on kid's attractions such as IMG World, Kidzania, Dubai Miracle Garden, the Burj Khalifa, Dubai Frame, Dubai Aquarium & Underwater Zoo, & many more. This limited-time offer promises to create cherished memories for children and parents alike, ensuring an unforgettable family getaway in the dynamic city of Dubai.
My Dubai Pass provides visitors with exclusive access to Dubai's top attractions, thrilling experiences, and exceptional dining opportunities. By purchasing tickets with MyDubaiPass, families can explore a wide range of renowned destinations at reduced prices. From theme parks and water parks to cultural landmarks and desert adventures, the pass offers a comprehensive selection of activities that cater to every family member's interests.
Now, let's dive into the incredible attractions you can book with MyDubaiPass at discounted rates:
IMG World of Adventure – 40 % Off
IMG World of Adventure is the world's largest indoor theme park, spread over an impressive area of 1.5 million square feet. Divided into four unique zones, including Marvel, Cartoon Network, Lost Valley, and IMG Boulevard, this park offers thrilling rides, interactive attractions, and live entertainment. Kids can meet their favorite superheroes, enjoy adrenaline-pumping roller coasters, and embark on exciting adventures. With MyDubaiPass, visitors can enjoy the best IMG World offers that will allow them to explore the world's largest indoor theme park at a more affordable price.
Dubai Aquarium and Underwater Zoo – 35% off
Located in the Dubai Mall, the Dubai Aquarium and Underwater Zoo is a mesmerizing experience for children. It houses a vast collection of aquatic creatures, including sharks, stingrays, and colorful fish. Visitors can walk through the underwater tunnel, take a glass-bottom boat ride, and even go scuba diving for an up-close encounter with marine life. Book your tickets @35% with MyDubaiPass and delve into the wonders of the Dubai Aquarium and Underwater Zoo while saving on their entry fees.
KidZania Dubai – 30% Off
KidZania is an innovative educational theme park that allows children to role-play various real-life professions. Kids can try their hand at being doctors, firefighters, pilots, chefs, and more. This interactive and immersive experience helps children develop social skills, creativity, and a sense of responsibility in a fun and safe environment. MyDubaiPass offers an exciting offer of 30% off at KidZania Dubai tickets, so book your tickets and enjoy the ultimate role-playing experience at a more affordable price.
Dubai Miracle Garden – 25% Off
The Dubai Miracle Garden is a true floral paradise, featuring an extravagant display of vibrant flowers arranged in captivating designs. Kids can wander through the themed gardens, explore topiary displays, and marvel at the larger-than-life floral structures. The garden offers a refreshing escape from the city's hustle and bustle, creating a serene atmosphere for families to enjoy. MyDubaiPass is offering an exclusive 25% discount on Dubai Miracle Garden tickets so book your tickets and experience the beauty of the garden's vibrant and meticulously arranged flower displays at a discounted rate.
Legoland Dubai – 20% Off
Legoland Dubai is a dream come true for LEGO enthusiasts. This theme park combines education, creativity, and fun, with numerous attractions such as LEGO-themed rides, interactive building experiences, and 4D shows. Kids can explore Miniland, a replica of Dubai's iconic landmarks made entirely of LEGO bricks, and even attend workshops to enhance their building skills. With MyDubaiPass, you can now enjoy a fantastic offer of 20% off on Legoland Dubai and explore the world of creativity, education, and fun at a more affordable price.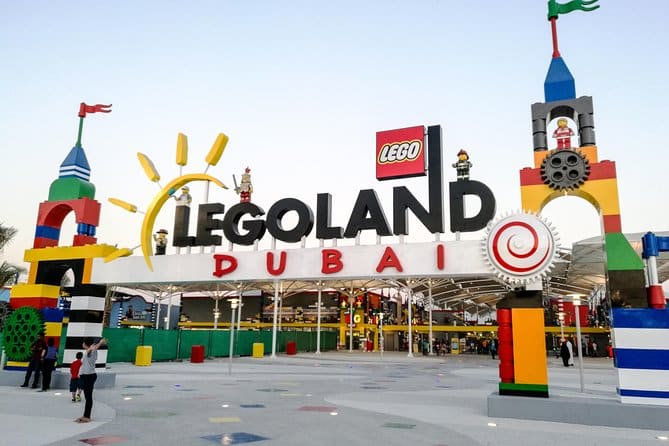 Dubai Parks and Resorts – 15% Off
Dubai Parks and Resorts is an entertainment complex that encompasses multiple theme parks, including Motiongate Dubai, Bollywood Parks Dubai, and Legoland Dubai. Each park offers a unique experience, from thrilling rides and live performances to immersive movie-themed attractions. Families can spend an entire day hopping between parks and indulging in a variety of entertainment options. MyDubaiPass offers an exciting discount of 15% off on Dubai Parks and Resorts, allowing you to make the most of your visit to this expansive entertainment complex.
Dubai Ice Rink – 10% Off
Escape the heat of Dubai's summer by visiting the Dubai Ice Rink, located in the Dubai Mall. The rink provides a delightful experience for kids, allowing them to glide on the ice and enjoy ice-skating sessions. Children can also enroll in skating lessons or participate in fun events and ice hockey matches organized at the rink. With MyDubaiPass, you can enjoy an exclusive 10% discount and glide on the ice, and enjoy the exhilarating experience of ice skating.
Dubai Dolphinarium – 20% Off
The Dubai Dolphinarium offers an unforgettable experience for kids as they witness the intelligence and grace of dolphins and seals. The interactive shows feature incredible performances by these marine creatures, showcasing their agility, acrobatics, and playful nature. Children can also enjoy additional attractions like the mirror maze and 5D cinema. Enjoy an incredible discount of 20% on booking Dubai Dolphinarium with MyDubaiPass and  immerse yourself in the magic of these shows and enjoy additional attractions like the mirror maze and 5D cinema.
Dubai Butterfly Garden – 25% Off
The Dubai Butterfly Garden is a magical world filled with colorful butterflies fluttering amidst lush greenery. Children can observe various butterfly species in their natural habitat and learn about their life cycles. The garden also features educational exhibits, a butterfly museum, and a butterfly-themed maze, providing an enchanting experience for kids. With MyDubaiPass, enjoy a discount of 25% on Dubai Butterfly Garden tickets and explore the magical destination filled with colorful butterflies fluttering amidst lush greenery.
Wild Wadi Waterpark – 10% Off
Wild Wadi Waterpark offers a thrilling aquatic adventure for the whole family. With a wide range of water slides, wave pools, and lazy rivers, this waterpark guarantees hours of fun and excitement. Children can enjoy specially designed areas with age-appropriate attractions, ensuring a safe and enjoyable experience for everyone. Book your Wild Wadi Waterpark tickets with MyDubaiPass @10% off and a wide range of thrilling water slides, and wave pools.