Fish Market Dubai 2022: opening time – restaurant – Location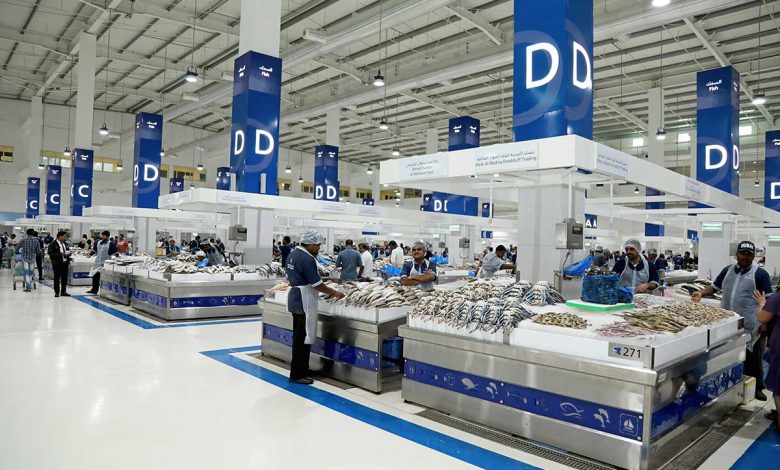 Dubai has a variety of commercial Markets, which visitors and tourists come to enjoy shopping.  Each of the Dubai Markets specializes in selling specific products and goods, and one of these  Markets is Fish Market Dubai, as it one of the most important and famous market in Dubai. the  fish trade originated in the Emirate of Dubai ages ago, before any of Dubai's tourist attractions  were built, such as the Burj Khalifa and the famous Palm Jumeirah. 
Don't miss the pleasure of visiting Fish Market Dubai, especially in the early morning when the  fishermen come back with a variety species of fresh fish. Here are the most important things to  know about Fish Market Dubai Deira, its location, Dubai Fish Market opening time, and Fish Market restaurant Dubai.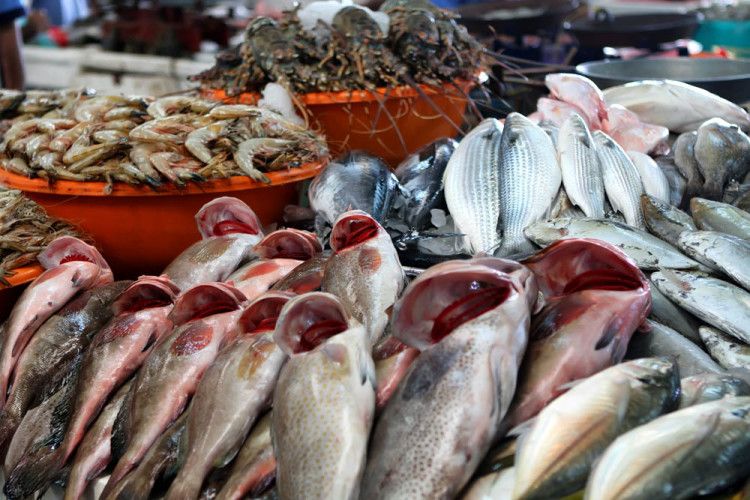 New Deira Fish Market Dubai 
∙ The waterfront market was established instead of Fish Market Dubai, specifically in  Deira, which is an icon of Dubai's cultural landmarks. The market includes five different  sections inside, as it includes about 666 fish shops and 95 shops selling other products.
It  is also characterized by its unique location on Deira Corniche, there is also an auction area  for selling fish, which makes it easier for tourists to see the routine of selling fish at Fish  Market Dubai.  
∙ The new Deira Fish Market Dubai is distinguished by providing all kinds of fish at very reasonable prices that suit most categories of customers, compared to other markets. It  also provides fresh fish and seafood that are in high demand for purchase, such as grouper  fish and small sharks, as well as shrimp and seafood, and others. 
Fish Market Dubai Deira 
∙ Every dawn, fishermen go out to their sites to hunt different species, shapes and colors of  fish, which citizens want to buy and which are caught from Dubai and its neighboring  countries such as Oman, India and Bahrain, and displayed in the waterfront market, which  is one of the markets that witness the history of Dubai and its ancient civilization . 
∙ Fish Market Dubai Deira is famous for selling traditional salty fish, which you can try and  enjoy its unique taste, as there are salty fish and bacon, and most visitors prefer eating it  with rice, and most of the time the salty fish is placed in elegantly shaped boxes suitable  for use during travel to become a delicious meal . 
∙ Near the Fish Market Dubai, you can find a market that sells vegetables, spices and food  items, and there are also several restaurants, allowing you to buy different forms of fish  and go to any restaurant to cook it along with fresh seafood.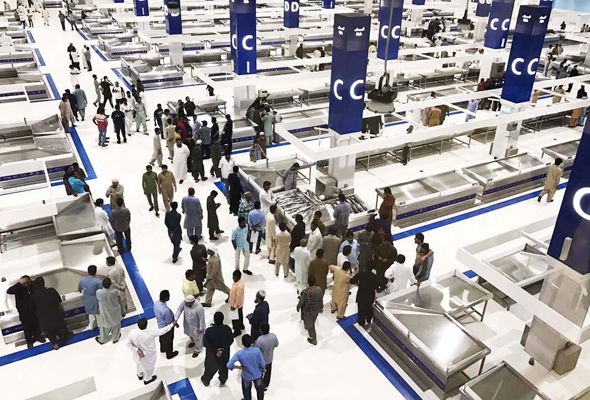 New Dubai Fish Market opening time 
Dubai Fish Market timing 
∙ It is preferable to go to the Fish Market Dubai Deira early in the morning, as the market  opens its doors to customers from Saturday to Friday, Dubai Fish Market timing from  5:00 am to 10:00 pm. 
∙ New Dubai Fish Market timing during the weekend: 10:00 am – 11:00 pm. 
New Deira Fish Market Dubai 
∙ The new Fish Market Dubai Deira is considered a commercial and recreational destination for tourists and residents at the same time. It is also fully air-conditioned, and it is  expected to become a tourist attraction in Dubai, by presenting traditional marine  activities in a contemporary and sophisticated manner, in addition it directly overlooks the  sea. 
∙ The new Deira Fish Market Dubai consists of two floors, with wide corridors with shops  on either side, in a design that simulates the design of traditional Arab markets, you will  feel a lively spirit when you find vendors calling to offer you a group of fresh fish from  the sea, where many trucks enter the market every day Morning loaded with the finest  vegetables and fish coming directly from the fishing boats. 
Fish Market restaurant Dubai 
There are many restaurants near Deira Fish Market Dubai, where you can choose to go to one of  the restaurants and enjoy a delicious seafood meal or to buy whatever you want from the fresh  fish from Fish Market Dubai and let one of the Fish Market restaurant Dubai to cook you your  favorite dish of seafood.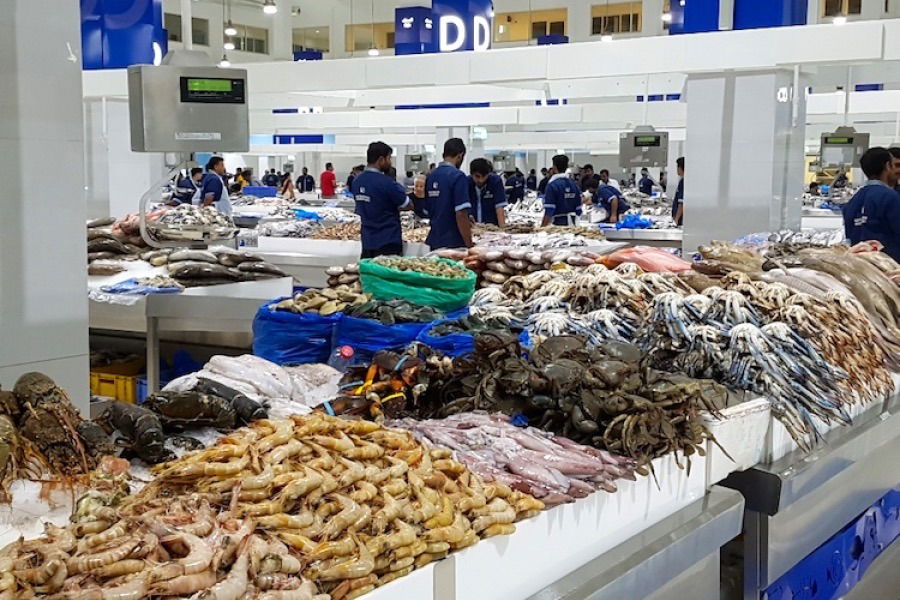 New Fish Market in Dubai Deira Location  
∙ The New Fish Market Dubai is located at the old city area in the city center, Dubai, on the  sea in a unique location close to the famous landmarks of Dubai, and close to several  luxury hotels, which facilitates the provision of elegant accommodation for visitors. 
∙ If you want to buy a delicious meal of fresh fish, Fish Market Dubai is located in an easily  accessible location, where you can take the Dubai Metro to avoid traffic on Dubai Deira  roads, and Deira Palm Station is the nearest station.