7 Stylish Indian Outfit Ideas for Men to Rock the Festive Season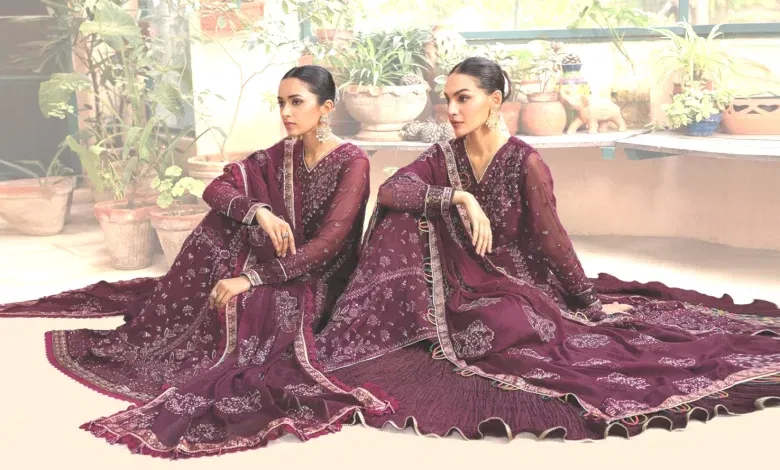 The festive season is upon us, and with it comes a spree of celebrations and gatherings. It's the time to bring out the glitz and glam, and for men, that means stepping up their style game for a dappered look. Whether you're looking forward to the festive season or a family event, it's the perfect time for men to adorn themselves with classic and stylish Indian outfits. Here are seven men's festive Indian outfit ideas to help you achieve a dappered look and make a lasting impression.
Choose wisely, an outfit reflects the celebratory spirit of the occasion and get your Bespoke design tailored.
7 Stylish Indian Outfit Ideas for Men to Rock the Festive Season
Sherwani with intricate embroidery: 
A classic choice for formal occasions, the sherwani is an epitome of traditional Indian elegance. Opt for a well-fitted sherwani in rich, festive colors such as blue, deep maroon, or dark green. Look for intricate embroidery that adorn the sherwani with some elegance. Pair it with churidar bottoms and a coordinating stole or dupatta for a regal and dapper look.
Bandhgala suit for understated elegance:

 
The bandhgala suit is a versatile and sophisticated option, perfect for both formal and semi-formal events. Choose a bandhgala jacket in a deep, festive color like maroon, wine, charcoal, brown, mustard or navy blue. Pair it with tailored trousers in a complementary shade. The bandhgala jacket's high-neck design and minimalistic detailing exude understated elegance. Complete the look with a crisp dress shirt and polished leather shoes.
Jodhpuri Suit for a royal touch:
Originating from the princely state of Rajasthan, the Jodhpuri suit is a blend of traditional and contemporary style. The distinctive element of this outfit is the unique, high-necked jacket paired with fitted trousers. Opt for a Jodhpuri suit in a rich, festive color and complement it with intricate embroidery or embellishments. Enhance the look with a contrasting or matching pocket square and traditional Jodhpuri shoes.
Kurta pajama with a modern twist: 
The kurta pajama is a timeless and comfortable choice, perfect for various festive occasions. Experiment with modern variations by choosing a well-fitted kurta in vibrant, festive hues like saffron, deep red, or mustard. Pair it with churidar bottoms for a traditional touch. Consider a contemporary or asymmetrical kurta design to infuse a modern twist into the classic ensemble.
The Nehru jacket is a versatile garment that can effortlessly elevate any outfit. Pair a well-designed Nehru jacket with a simple yet well-fitted kurta in a festive color. Choosing something in contrasting shades will be a good idea. Consider embellishments or embroidery on the jacket for added appeal. Complete the ensemble with churidar bottoms and traditional footwear.
Dhoti with sherwani or kurta: 
Embrace the traditional dhoti for a truly authentic and distinct look. Pair a well-draped dhoti with a stylish sherwani or kurta. Opt for a sherwani in a classic color with intricate embroidery or a kurta with subtle embellishments. This ensemble radiates cultural richness and elegance, making it a great choice for festive gatherings.
Pathani Suit for a masculine appeal: 
The Pathani suit is known for its masculine silhouette and is an excellent choice for a dapper and rugged look. Choose a well-fitted Pathani suit in deep, festive colors like black, brown, or dark green. The simplicity of this outfit allows you to play with accessories, such as a contrasting scarf or traditional footwear, to complete the look. 
In conclusion, the festive season in India is a time to celebrate traditions, culture, and style. These seven men's festive Indian outfit ideas encompass so many style options. So, go ahead and choose what suits your personality and the occasion. Embrace the richness of Indian textiles, craftsmanship, and colors to achieve a dappered look that will make heads turn during the festivities. Stay stylish and revel in the joyous spirit of the celebrations!