7 Best Places to visit for Kids in Dubai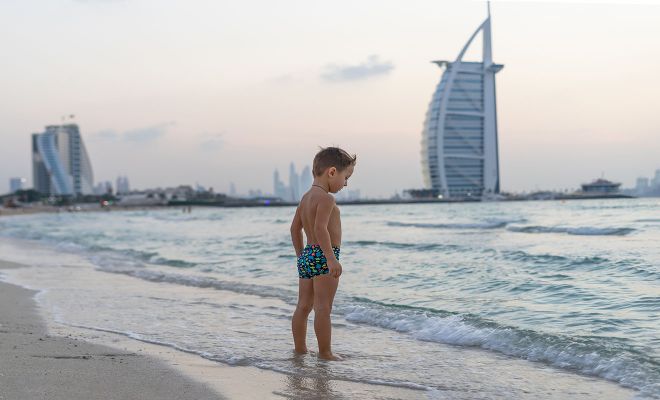 Dubai is a sprawling desert destination with world-class infrastructure and architecture. Traveling to Dubai with children, or to any other trip, necessitates some planning, as does ensuring that they are amused. If children are bored or there is nothing to keep them occupied, they will nag and become antsy. Dubai is much more than just beautiful cityscapes and exciting attractions for adults. It offers activities that will keep your children occupied and help them channel their energy.
1.) IMG Worlds of Adventure
Allow your children to explore their creative side at IMG World of Adventure, one of Dubai's most fascinating theme parks. This indoor amusement park dedicated to pleasure and entertainment is one of the greatest places to visit in Dubai with kids. Furthermore, an indoor theme park's design evokes the sensation of being in space, complete with shining stars.
Kids can visit the park's five zones and meet their favorite characters, like the Avengers, Powerpuff Girls, and Ben 10. The Lost Valley Zone's life-size dinosaurs, on the other hand, are a once-in-a-lifetime experience for anyone.
With your img tickets, you can take thrilling rides to add to the adrenaline rush. There are plenty of family-friendly attractions at this theme park that keep the whole family entertained.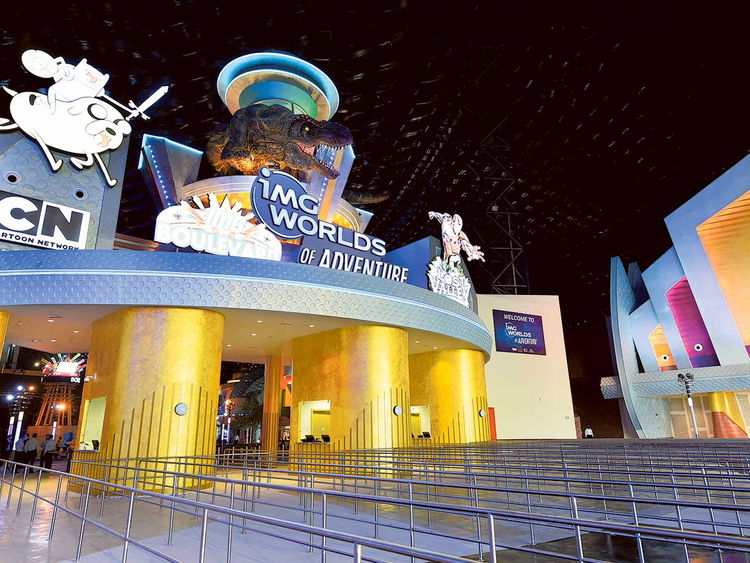 2.) Dubai Parks & Resorts
It is the world's largest integrated theme park, providing thrilling entertainment to children and the young at heart in a variety of ways. A trip to Dubai Park and Resorts is one of the best methods for kids to participate in enjoyable activities in Dubai. Legoland Dubai, Legoland Water Park, Motiongate, and Bollywood Park are just a few of the excellent theme parks there.
Legoland is a terrific playground for youngsters with over 40 thrilling rides and a plethora of gigantic Legos to marvel at. And Motiongate is a particularly developed zone for movie buffs, with roughly 27 rides and an unforgettable experience.
The next stop is the Bollywood Theme Park, a one-of-a-kind attraction in the world that combines the pure sense of Mumbai with Bollywood influences.There's no doubt that seeing live acts and performances may help you create lifelong memories. It is a child's fantasy as well as a rejuvenating respite for adults, and it should be on your list of the top places to visit in Dubai for children.
3.) Oli Oli Dubai
The first experimental children's play museum in Dubai is Oli Oli. It is open every day and is located close to the Oasis center. Kids of all ages can participate in a variety of hands-on activities. Adults may enjoy it as much as, if not more than, children. Children are free to roam around the children's museum. They are the focus of the experiences. Some activities inspire them to play, while others encourage them to interact, think, and express themselves.
4.) KidZania Dubai
Kidzania is a place for kids to play and learn while having a good time. They can choose from over 80 jobs, including dentist, cabin staff, and firefighter, among others. Overall, Kidzania offers a variety of entertaining activities for families in Dubai.
They can behave and think independently in this environment. The Space Centre, on the other hand, is one of Kidzania's top attractions, with virtual reality and attractions teaching visitors about astronauts and the universe.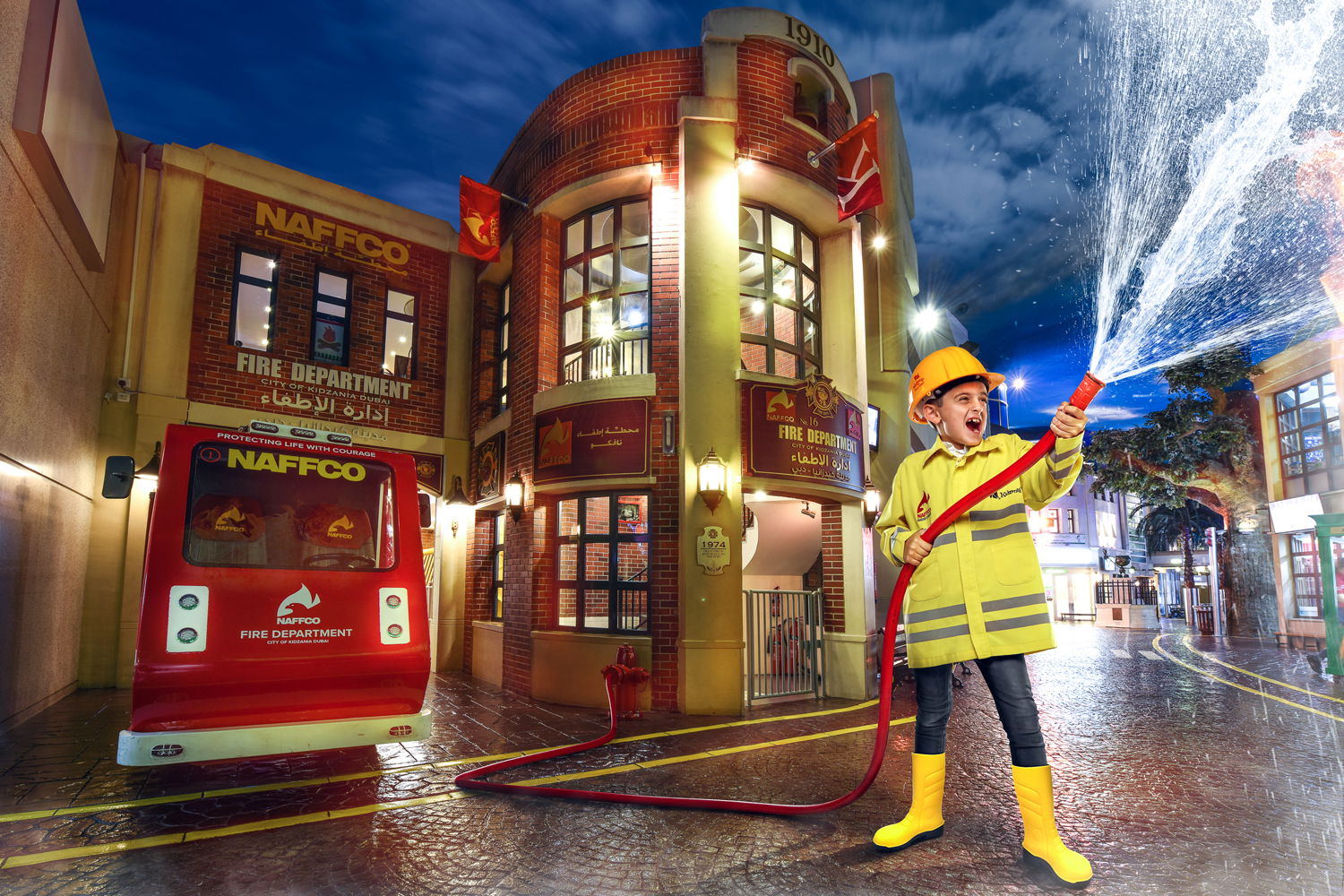 5.) Dubai Aquarium & Underwater Zoo
The Dubai Aquarium and Underwater Zoo are two of the best places to visit in Dubai. More than 33,000 aquatic species are available for children to learn about. Both kids and adults will have a blast participating in exhilarating activities that provide a one-of-a-kind experience. You can go scuba diving here even if you don't know how to swim.
Aside from that, you may interact with aquatic species, feed them food, and take a memorable trek through a tunnel connecting the aquariums. Another exciting activity for the kids is a glass bottom ride. The finest part of your Dubai trip with kids would be learning more about aquatic animals while having fun.
6.) Museum of Future
The Museum of the Future, a visual marvel and technological pathfinder, stands 77 meters tall and spans about 30,000 square meters and is already regarded as one of the world's most magnificent museums.
The groundbreaking museum will investigate the future of artificial intelligence and other cutting-edge technology. The museum serves as a venue for advanced courses, specialized seminars, science conferences, and prototype testing of the latest discoveries, in addition to being a beautiful tourist destination.
"Beyond the present to the possible," the Museum invites you to look. Through the Museum of the future tickets, you can witness multiple exhibitions, themed attractions, and an immersive theater that will hold varied movies and public activities.
7.) BOUNCE Dubai
Trampolines, airbags, and much more can be found at Bounce. They urge kids to leave their worries at the door and focus on having fun and being creative. There are a variety of venues in different places, but the venue in Dubai is unique.
The Dubai site is 4,500 square meters and includes trampolines, a ninja course, and freestyle activities in addition to trampolines. Only children above the age of two are permitted to enter, and all children under the age of twelve must be accompanied by an adult at all times. It is quite popular, and tickets frequently sell out, therefore it is essential to get a ticket in advance of your visit.